Brighton has an abundance of local talent, from the buzzing music scene to the extremely talented artists currently residing in our seaside city. Galleries are spoilt for choice with the amount of local artists they can have on their walls, and here are just a few of the local artists we really think you should know about.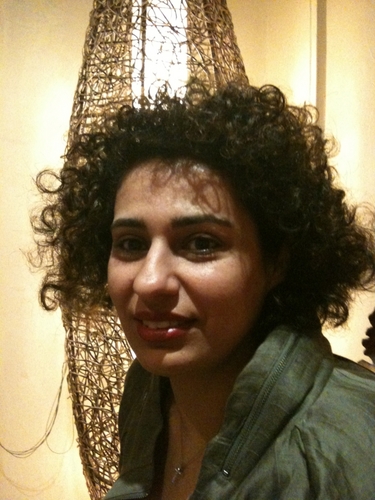 Anna Kyriacou: Graduating with a degree in illustration from Edinburgh College of Art, Anna has taken part in 'Show Below' which is an exhibition by a group of ten artists and takes place during the Brighton Fringe Festival. This year, Anna won the 2-D Category of the Visual Arts Prize, she has also won second place in the Visual Arts Prize in 2007 and is the recipient of an Argus Angel Award for artistic excellence. Her artwork is described as 'seductively simple…yet her crude lines and unrestricted language invite us into a dialogue of dualities, taking us on a journey that both messes things up and harmonises dichotomies…Anna approaches the subject of sexuality with sensitivity, entering a spiritual exploration, journeying through social and religious limitation and tapping into a wider and wiser universal consciousness'. You can find Anna's work on her website.
Simon Dixon: Simon Dixon has been painting since 1997 and produces Pop Art images of 20th Century icons. His inspiration comes from a love of pop culture and his interest in 20th Century history. Influenced by a broad range of sub cultures Simon Dixon's work has been described as 'Big, bold, unpretentious, vibrant and highly desirable, Dixon's paintings remain timeless, evocative and full of reverence for the subject. Yet equally able to connect us to our memories of musical and cultural events in our lives'. You can find Simon Dixon's paintings here.
Screen Prince: Ben Duarri, or Screen Prince, does all his own printing in a studio right here in Brighton. Inspired by Andy Warhol, Yoko Ono and music, Screen Prince produces prints created using lyrics to various iconic musicians' songs to build up images of their portraits. Having created portraits of stars such as Amy Winehouse, Donna Summer and Jimi Hendrix, Duarri boasts an impressive client list including Jay Z, Steve Tyler (Aerosmith) and Grace Jones. You can browse his impressive portraits on his website.
Pinky: Not much is known about the Brighton based artist apart from that he his distinctive style has seen him work with brands including Nike, Levi's, Flip Skateboards, Altamont Apparel, Maharishi, and Gnu Snowboards. Originally from Hull and now based in Brighton, Pinky's art is described as 'abstract psychedelia' and is the 'painted equivalent of injecting acid laced liquid sunshine into your retinas'. Better than actually taking drugs I suppose. You can see his work on his equally as psychedelic website.
Holly Martin
holly@brightonjournal.co.uk
feature image From here.