Love Doctor Monti discusses how he fell into the world of match-making, his digital-free dating service, and his reaction to Yann Moix's comments on women over 50 being 'too old' to love.
Are you looking for love in Brighton and Hove? Love Doctor Monti has prescribed the perfect matching-making remedy for people in search of their one true love.
Since starting dating website, Rightflirt.club, Monti now hosts various different dating events across Sussex and beyond, from dinner dates to singles holidays. We spoke to the man behind this dating service, as well as his thoughts on the controversial comments made by one man claiming women over 50 are too old to love.
When did you begin your career as a match-maker?
Monti's intuitiveness for love and match-making began at a very young age. At 13, he was helping to organise dates for boys in his school who were painfully shy of talking to girls: "I would swiftly scribble down four lines of romantic poetry, hand it to the boy who then boldly jumped on the bus and handed the piece of prose to the girl."
He enjoyed hosting singles parties for his friends and their dates throughout school: "This concept of helping individuals find potential romance has been developed over the years, including studying the art of love in France (near Rouen) in the late 1980s."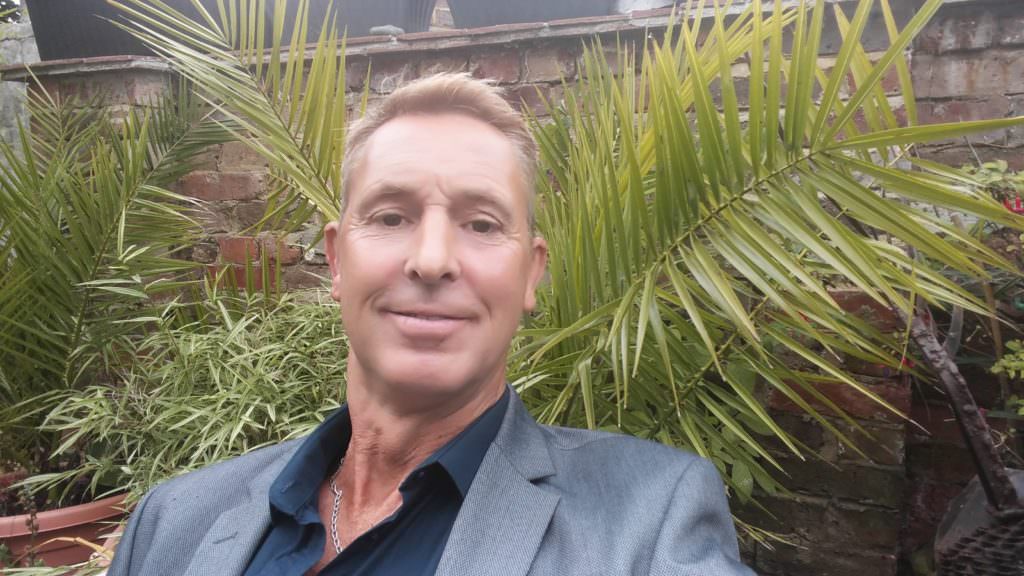 In 2014 Monti embarked on running charity Speed Dating nights and developed RightFlirt into a company with 'Singles Holidays' and a range of innovative forms of dating events. This year, he introduced the 'Dinner Dates' match-making service similar to Channel 4's hugely popular First Dates show.
How does your website differ from other dating sites?
Rightflirt.club hosts events around Brighton and Hove going back to older dating traditions separate from the Internet and centred in real life experiences: "We encourage singletons to ditch digital dating sites and meet people face-to-face. This means we don't end up with shallow individuals, but generally, those who are caring and arrive with an open mind and sense of adventure."
Tomorrow night, Monti will be hosting his popular Russian Roulette/Single 'n' Mingle in Hove. It is conducted so two or three ladies are sitting comfortably and Monti will move the men around in pairs or threes to chat and possibly flirt with those opposite them.
"Our events are relaxed, no having to wear name badges nor fill in forms like an examination. We achieve excellent results and boast 100% success rate for matches from seven of the past nine Speed Dating nights."Monti explained how the Dinner Dates match-making service is open to people of all sexualities.

How dangerous is Moix's rhetoric on women over 50 being 'too old' for love? 
Yesterday, French author, Yann Moix, was widely criticised for suggesting he would be unable to love a woman over the age of 50. "He is obviously not referring to love but lust, as he controversially cites that it is the body of a 25-year-old woman that is 'extraordinary'," said Monti on the matter.
"There is no age barrier for love, and everyone clearly has a preference for what they seek as a partner although tend to settle for someone completely different for whatever reason."
"He appears to be looking for publicity as it is not particularly kind nor realistic to be getting an upgrade every five to ten years because of the lady's age. He is coming across as arrogant, uncaring and ageist."
Monti has often witnesses men in their late 40s and early 50s come to events who are adamant they must have a lady at least 20 years younger than them. However, he fervently announces he will not tolerate men or ladies attending his events unless they are seeking a meaningful relationship.
What is the secret to finding love?
Although Monti believes common interests and background are good starting points, he is also an advocate of 'opposites attract': "True love is all about that spark being ignited. It is rare for love at first sight, and generally, the second time that singletons meet each other they can distinguish whether there is any chemistry or not."
Monti said: "What helps to create a perfect match is if there is a mutual instant respect and similar aspirations for a relationship, whether short-term or long-term."
Love Doctor Monti will be hosting the free Russian Roulette/Single 'n' Mingle event tomorrow night (Thurs 10 January) at Hixon Green, Hove. For more information, visit Rightflirt.club to find out more.