No Comments
British Cult Film Hero Ben Wheatley to Host Screenings and Q&A in The Nightingale Room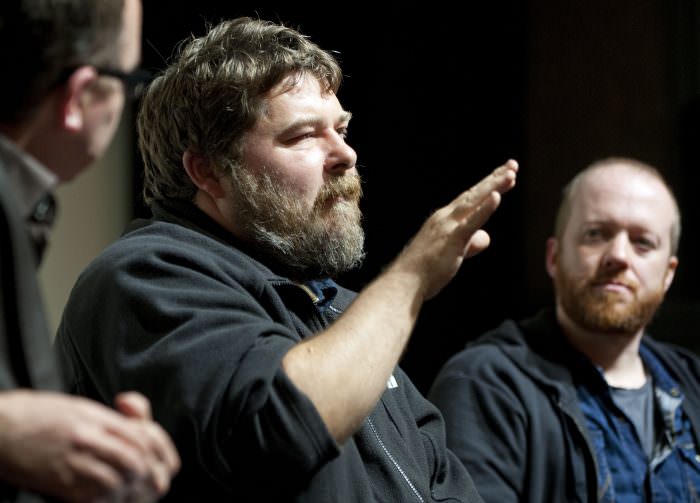 On

28th September 2017

https://www.brightonjournal.co.uk
Acclaimed British film-maker Ben Wheatley will be hosting a Q&A and film screenings next Sunday in The Nightingale Room, situated upstairs at The Grand Central opposite Brighton Station.
The gritty British gangster dark comedy 'Down Terrace', starring co-writer Robin Hill, Bob Hill, Michael Smily, David Schaal, and Julia Deakin, amongst a host of other talented performances, will feature as part of the screening which will also show 'Sightseers', a bitterly dark, and wholesomely British, comedy following Alice Lowe and Steve Oram on their tour of the midlands as it repeatedly takes turns for the worse.
Of particular reference to the area is Down Terrace, which was filmed on location in Brighton on the road of the same name that links Freshfield Road and Queen's Park Road up towards the Brighton Racecourse. The film was shot here over the course of eight days and came to form the base for Wheatley's underworld criminal family portrayed in the film.
"Wheatley is strikingly effective in his manipulation of tone, establishing a queasy intimacy that only intensifies as the movie progresses." – Ben Sachs, Chicago Reader
"Sightseers is everything you could want from a dark comedy infused with horror and is by far Wheatley's most assured work to date." Heather Wixson, Daily Dead
"A low-budget effort by British director Ben Wheatley, Down Terrace is an enjoyably nasty piece of business about a down-market sort of underworld clan." Jason Anderson, Toronto Star
"Its litany of outrageous abuses and horrible crimes, as it careens from delicately phrased dinner-table insults to old ladies murdered in the street, is often gaspingly, ridiculously funny." Andrew O'Hehir, Salon.com
The live Q&A with director Ben Wheatley will be in between the screening of the two films and will include special guest Robin Hill, who co-wrote and starred in Down Terrace.
Tickets can be bought for £15 (adv.) with all ticket proceeds being donated to the 'Save Ella's Spine' Go Fund Me Campaign. Playing a supporting role to the funding drive, this event is sure to be an amazing night of film with one of Britains top directors.
For more information about this, and other similar events, visit the Screen Shack page.