This weekend sees not only Brighton and Hove put on the UK's biggest Pride Festival, but also the occurrence of loads of other amazing events in the city! With our compiled list of events below, the beginning of August promises a variety of options for all tastes!
B.A.D Art Exhibition @ 11 Dukes Lane – Friday 3 August – Sunday 5 August
This weekend why not come and see the first pop-up exhibition from artists Ben Chisnall (pictured above), Amanda Eatwell, and Daisy Cairdand, where you can enjoy photography, sequinned sculpture, wearable art, sparkles and lots of colour! Additionally this week to celebrate pride, there will be a pop up 'People of Pride' photography studio and live art demonstrations where you can expect sequins galore! This exhibition is also completely free!
11 Dukes Lane, viewing times/moreinfo, Brighton, East Sussex, BN1 1BG
In Shape for Life @ Hollingdean Community Centre – Friday 3 August
For an energetic start to your weekend come and join the exercise class "In Shape for Life" this Friday, which is part of the "Active for Life" programme. Available to anyone over 18 years of age and suitable for beginners, this circuit based exercise class run by exercise instructor Eleanor, will ensure an enjoyable work out session on a warm August evening!
Hollingdean Community centre, 19:00 – 20:00, £3/ £2 concessionary rate, moreinfo, Thompson Road, BN1 7BH
'Britney Beach' Pride Silent Disco @ British Airways i360 – Friday 3 August
Start Brighton Pride weekend off with a bang by attending this open-air Britney themed silent disco on the British Airways i360 boarding deck! Two DJ's will go head to head on the decks and with headset's provided, you'll be able to chose between two channels  – Britney classics or disco. So grab your mates and your headsets, and dance the night away!
British Airways i360, 19:30 – 22:30,£15.00, tickets/moreinfo, Lower Kings Road, Brighton, East Sussex, BN1 2LN
Brighton and Hove Pride Community Parade – Saturday 4th August 2018
This Saturday sees the return of the biggest and most exciting visual event in Brighton & Hove's calendar – The annual Pride Community Parade! Filling the city's streets with colour, love, light and laughter, more than 300,000 people are expected to participate and watch the spellbinding spectacular "Carnival Of Diversity". A completely free event that is  definitely not an one to be missed!
The parade starts at Hove Lawns at 11am on Saturday and will travell through the city, ending at Preston Park.
Psycho (1960 film) viewing @ Duke of York's Picture House – Sunday 5 August
Vintage Sundays returns this week to the Duke Of Yorks Picturehouse, with a showing of Alfred Hitchcock's landmark masterpiece Psycho! This 1960 classic thriller starring Anthony Perkins as the troubled Norman Bates, and Janet Leigh as Marion Crane, is a must see for film fanatics that is sure to keep you on the edge of your seat!
Duke of York's Picture House, 12:00–14:10, moreinfo, Preston Circus, Brighton BN1 4NA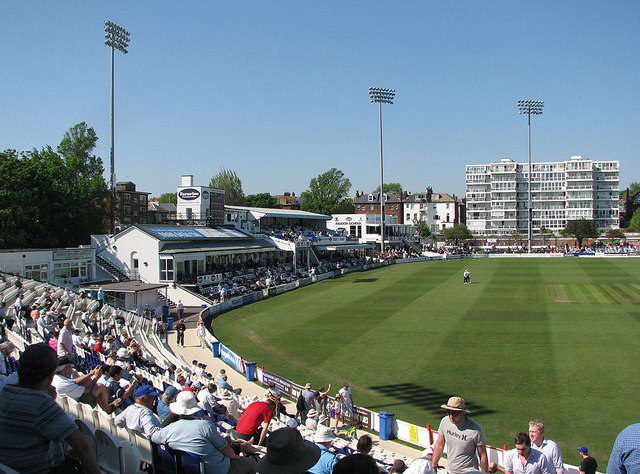 Sussex Sharks vs. Somerset @ The 1st Central County Ground – Sunday 5 August
Although last weeks t20 match against Hampshire was abandoned due to the rain, with sunny sky's forecasted all weekend, we will surely see the return of t20 cricket, 'Vitality Blast', to the county Ground in Hove this Sunday! With everything still to play for in this competition, come and see the mighty Sussex Sharks take on Somerset for a guranteed exciting afternoon of Cricket!
The 1st Central County Ground, 14:00 – 17:30, tickets can be purchased online here. Eaton Rd, Hove BN3 3AN