No Comments
Artwave Festival comes back to Lewes, Seaford and Newhaven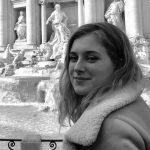 On

15th August 2019

https://www.brightonjournal.co.uk
A three week arts festival in Lewes, Seaford, Newhaven and the surrounding villages is coming back to the local area this Saturday. Launched 26 years ago, Artwave Festival has been a staple of Sussex's rich history in arts and culture. It is now one of the largest visual arts festivals in the South East, showcasing the wealth of creative talent in this vibrant part of the country.
The event will take place across 140 different venues including studios, galleries, workshops and even artists' own homes. Four different trails have been set up around the respective villages, taking you on a tour of Sussex's finest creativity. The trails lead you from location to location, whilst also letting you take in the many sights of Lewes, Seaford and Newhaven. A guide to the all of the festival's events is now available on the Artwave website.
This year the festival is showcasing a diverse range of practitioners showing jewellery, textiles, metalwork, ceramics, glass, stone carving, furniture, illustration, photography, painting, printmaking and performance art.
Councillor Ruth O'Keeffe, Lewes District cabinet member for tourism, has highly praised what the festival brings to the local area:
This arts event is genuinely like no other.

Being able to visit so many wonderfully creative people, often in their own homes, provides an added dimension to appreciating the artwork on show.

I encourage everyone to pick up a brochure or go online and plan a visit, through rural idylls or bustling towns, you are guaranteed to discover some real Artwave gems.

I would like to give special thanks to all the generous supporters, sponsors and the artists who are taking part this year without who Artwave would not be possible.
Artwave Festival is hoping to inspire the next generation of artists with its wide array of arts, crafts and workshops. The event runs until the 1st September, and is completely free during Artwave visiting times. It is a fantastic opportunity to meet local artisans firsthand, and get your own creativity flowing.
Artwave Festival 2019, Daily, 17th August – 1st September. 10am – 6pm. Various locations in Lewes, Seaford, Newhaven and surrounding villages