It's that time of the week again when we have to wake up early, wipe away the sleep from our eyes, and leave the weekend behind us – that's right, you guessed it folks, it's Monday! It may be the start of the working week, but that doesn't mean you should deprive yourself of all things fun. So if you're searching for something to perk your week up with, then look no further. We've got our gigs of the week to keep you busy! (You're welcome).
Monday – Foy Vance @ Concorde 2
Kicking off your Monday night at the well-loved seafront venue is Foy Vance. A Northern Irish musician and singer-songwriter, Vance has supported the likes of Ed Sheeran on his UK tour, as well as having his music featured on several TV shows, so you could say he's kind of a big deal. Describing his music as alternative rock and folk, this seems like the perfect way to spend a mellow Monday night.
Doors @ 7.30pm. Concorde 2, Madeira Drive, BN1 4FQ.
Monday – White Hills @ The Hope & Ruin
If you're looking for something a little more upbeat, White Hills are here in Brighton to help you out. Performing at The Hope and Ruin, White Hills are a psychedelic rock band, formed in NYC.  If psychedelic rock is sounding a tad too vague, they've been compared to icons such as Iggy Pop, The Stooges, Pink Floyd and Hawkwind. Not only that but they can be considered "one of the most prolific bands of their generation", with over 4o separate releases and 7 studio albums. Seems like one not to be missed…
Doors @ 8pm. The Hope & Ruin, 11-12 Queens Road, BN1 3WA.
Monday – Jon Gomm @ Komedia
Now, here's one for those of you who can't quite make up their minds – how about someone who incorporates a bit of everything? Yes it is possible, and it's here in the form of English singer-songwriter and performer Jon Gomm. Gomm uses a single acoustic guitar to create drum sounds, bass lines and melodies simultaneously. His influences can be listed as blues, soul, rock and even metal.
Doors @ 7pm. Komedia, 44-47 Gardner Street, BN1 1UN.
Tuesday – Kojey Radical and Lyrix Organix @ The Spire, St. Mark's Chapel
Up and comers Kojey Radical and Lyrix Organix will be taking over St. Marks Chapel this Tuesday. Kojey is a contemporary music artist and will be joined by Lyrix Organix, offering us spoken word through hip hop and live music. Lyrix describes himself on Facebook as "a flag bearer for imagination, intelligence and innovation in live performance and arts education". So, you might just get the chance to enjoy some great music AND learn something…
Doors @ 7pm. The Spire, St. Mark's Chapel, BN2 5JN.
Tuesday – Man Forever @ Prince Albert
Man Forever, contrary to what its name may make you think, is a band from New York. They offer up a taste of alternative and indie music and describe themselves as "a compositional vehicle" that "sometimes has a lot of drums but sometimes it doesn't", if that's any help…
Doors @ 8pm. Prince Albert, 48 Trafalgar Street, BN1 4ED.
Tuesday – Haunt The Woods @ The Hope & Ruin
Taking on The Hope & Ruin this Tuesday are an exciting progressive rock/folk band from Cornwall. Haunt The Woods offer a new and unique sound incorporating eclectic beats, soaring vocals, effortless melodies and breathtaking guitar. According to their Facebook, "their live show really captures the energy and the essence of the band's love and passion for music". Artists the band like include Pink Floyd, Fleetwood Mac and Bob Marley – with music as eclectic as their taste this should be a good one.
Doors @ 8pm. The Hope & Ruin, 11-12 Queens Road, BN1 3WA.
Wednesday – Luke Sital-Singh @ The Hope & Ruin
Hurray! It's hump day (or at least it will be when you're going on your night out). To celebrate this half week milestone, Luke Sital-Singh will be hitting up one of Brighton's cosiest venues, The Hope & Ruin. A British singer-songwriter, Sital-Singh was featured in The Guardian's 'New Band of the Day' in 2012. Since then, he's released 4 EPs, 2 albums and a bunch of singles. His music can be described as folk, so expect thoughtful lyrics and great guitar playing.
Doors @ 8pm. The Hope & Ruin, 11-12 Queens Road, BN1 3WA.
Wednesday – 40 Shillings On The Drum and Megan Lara Mae @ Maggie Mae's
A relatively new band to the Brighton scene, 40 Shillings On The Drum formed in 2016. They kick started their music career with an impressive win in a local competition. The group only started playing gigs in Brighton last year but since then have been popular with the locals. With music in the folk-rock category, the band consists of 6 people, creating a powerful sound. Joining them is Megan Lara Mae, not born, but based in Brighton. The 20 year old is a multi-instrumentalist and singer-songwriter. If you like to keep an eye out for young and local talent, this is one show not to be missed!
Doors @ 8pm. Maggie Mae's, 69-71 Preston St, Brighton, BN1 2HG.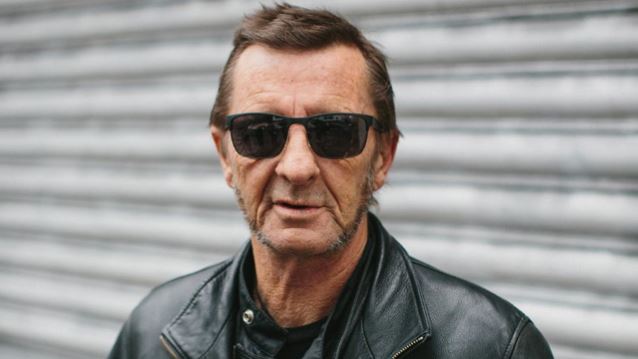 Thursday – Phil Rudd (Formerly of ACDC) @ Concorde 2
A big name requires a big venue… so former drummer of ACDC, Phil Rudd, will be rocking Concorde 2 this coming Thursday. Playing with ACDC (on and off) for nearly 20 years, Rudd is a well seasoned performer. After leaving the famous rock band 2 years ago, Rudd launched his own solo career, continuing to be inspired by hard rock, blues rock and of course, good old rock'n'roll. So, where will you be this Thursday – getting an early night or seeing a rock legend live? Tough decision…
Doors @ 7pm. Concorde 2, Madeira Drive, BN1 4FQ.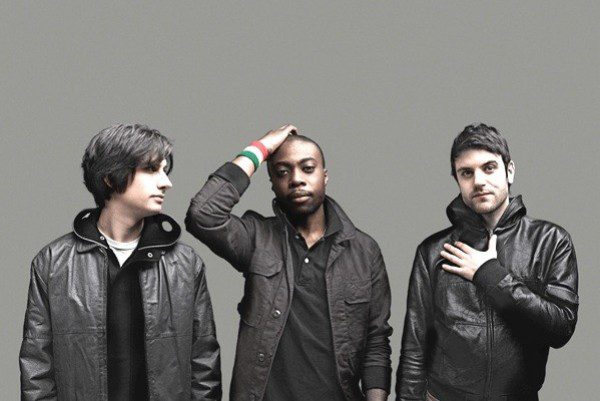 Thursday – Bedouin Soundclash @ The Hope & Ruin
Canadian based group, Bedouin Soundclash will be cheering up your Thursday should you choose to go and see them. Offering Brighton a taste of reggae and ska, this is a band sure to shed some sunshine on your midweek blues. If that's not enough to convince you, they'll be supporting Toots & The Maytals and The Specials at an upcoming gig and if those two icons of music approve, I approve.
Doors @ 8pm. 11-12 Queens Road, BN1 3WA.
Thursday – DJ Format and Abdominal @ Patterns
Looking for something a bit more upbeat? No worries, Patterns has you covered this Thursday. DJ Format is a Brighton based DJ, showcasing hip hop beats. He collaborates frequently with Canadian rapper Abdominal, who will also be performing. DJ Format lists his early influences as A Tribe Called Quest and Main Source, so expect funky beats and great lyrics. It's said that his DJ sets are renowned for "their boundary-crossing selection of funk, soul, rock and hip hop".
Doors @ 7pm. Patterns, 10 Marine Parade, BN2 1TL.
Thursday – Cosmic Dead @ Green Door Store
Bringing their sound to Green Door Store this week is Scottish band Cosmic Dead. Despite hailing from a mere few hundred miles away, their sound has been described "as if it was created in another universe altogether". One critic even claimed that "if the rings of Saturn could sing this is the sound they would make". So, maybe we can see where the band's name comes from now. With the band describing their music genre and influences as simply, "buckfast", I think it's safe to say that this might be a wild one.
Doors @ 7.30pm. The Green Door Store, Trafalgar Arches, Lower Goods Yard, Brighton Train Station, BN4 4FQ.
Friday – Kate Tempest @ Brighton Dome
Guest director of this year's Brighton festival, Kate Tempest will be taking her performance to Brighton Dome. Tempest is an English poet, spoken-word artist and playwright. With 2 full length studio albums to her name, Tempest is quickly becoming a name on every performance buff's lips. Her influences include a mix of poets and musicians including: Samuel Beckett, James Joyce and Wu Tang Clan – Now that's impressive. So what better way to celebrate the start of the weekend than to experience spoken word at its best?
Doors @ 8.30pm. Brighton Dome, Church Street, BN1 1UE.
Friday – Stray From The Path @ The Green Door Store
For the metal fans out there, Green Door Store presents you with Stray From The Path. Stray From The Path is an American metalcore band, formed in 2001 and hailing from Long Island, NY. With seven full length albums under their belt, Stray From The Path will be sure to deliver a great performance to kickstart your weekend. Falling under the hardcore punk and nu metal genre, this gig is sure to shake Green Door Store.
Doors @ 7.30pm. The Green Door Store, Trafalgar Arches, Lower Goods Yard, Brighton Train Station, BN1 4FQ.
Friday – Striking Matches @ Sticky Mike's
Bringing a taste of country to Sticky Mike's is Striking Matches. An American country music duo from Nashville, this is a great choice for those of you looking for something a little different. The band's music can be described as "that sweet spot at the intersection of country, rock and blues". Seems like the perfect music to sit back and have a pint to. Expect tight vocal harmonies and guitar-driven music.
Doors @ 7pm. Sticky Mike's Frog Bar, 9-12 Middle Street, BN1 1AL.
Saturday – Twin Atlantic @ Concorde 2
Bringing their Scottish charm to Concorde this weekend, Twin Atlantic will be providing Brighton with its alt rock fix. Since forming in 2000, Twin Atlantic have become festival favourites and well seasoned to life on tour. It would be hard to have missed them, with a handful of UK top hits including "Heart and Soul". If you're looking for somewhere to dance away the night without a care in the world, then this one's for you.
Doors @ 7pm. Concorde 2, Madeira Drive, BN2 1EN.
Saturday – Jeff Rosenstock @ The Hope & Ruin
Another Long Island alumnus, Jeff Rosenstock was previously the lead singer of ska-punk band, The Arrogant Sons of Bitches. Since going solo, Rosenstock has released not one, not two, but three albums. The American musician and songwriter falls under the genre of punk rock, indie rock and ska punk.
Doors @ 7pm. The Hope & Ruin, 11-12 Queens Road, BN1 3WA.
Sunday – Onra @ Patterns
Onra is a French hip hop beatmaker based in Paris. Offering a twist on classic hip hop and electro beats, Onra has been described as worldly, "with influences spanning the globe".  Expect a night of emotive, soulful hip hop with a splash of jazz, funk and r'n'b mixed in.
Doors @ 7pm. Patterns, 10 Marine Parade, BN2 1TL.
Sunday – Lorraine Bowen @ The Spiegeltent
Lorraine Bowen is an English singer, songwriter, comedian and musician. Bowen garnered public attention after appearing on Britain's Got Talent in 2015 and is now based in Brighton. Despite only gaining public attention in 2015, Bowen was persuaded by the legendary Billy Bragg to start a solo career – Now that's high praise. Bowen has now played shows and festivals all over the world, introducing everybody to her quirky anecdotal songs. Expect catchy choruses and audience participation.
Doors @ 5.45pm. Spiegeltent, Old Steine, Pleasure Gardens, BN1 1GY.
So those are our top picks for gigs of the week… Happy Monday!