No Comments
Gigs Of The Week! 6th – 12th February
On

6th February 2017

https://www.brightonjournal.co.uk
Monday – There Will Be Blood: Live @Brighton Dome
Paul Thomas Anderson's Oscar-winning film is accompanied by a live orchestral performance of Jonny Greenwood's (Radiohead) score. A masterwork of dramatic tension, instrumental experimentation and musical bricolage – it integrates works by Arvo Pärt and Brahms – the soundtrack is realised in a special performance edition by the London Contemporary Orchestra.
6:45 pm
Tickets£10, £25, £35, £45
Church Street, BN1 1UE, Brighton Tel: 01273 709709 Email, Website
Monday – White Hart + Strangewave + Funkzilla + SHIVVERS @The Green Door Store
Monday – ES + SEALINGS + THE SNIVELLERS @The Hope & Ruin
"Unfortunately Pill have had to reschedule their EU tour."
Royal Limp presents …
ES
THE SNIVELLERS
Tickets: £6/£7
8 pm – 11 pm
11-12 Queens Road, Brighton, East Sussex, BN1 3WA, Tel: 01273 325793 Email, Website
Tuesday – ACID BOX: MOONWALKS + BUDDHA BLOOD @Sticky Mike's Frog Bar
Moonwalks are a weird dark space psych outfit based out of Detroit, MI. The band consists of Tyler Grates (guitar/keys), Kerrigan Pearce (drums), Jacob Dean (guitar), and Kate Gutwald (bass). Their first EP, recorded by the legendary Jim Diamond (White Stripes/The Dirtbombs), was released in November of 2014 on L.A. based label L.O.O.S.E+Manimal Vinyl, and was dubbed a 'New and Notable Release' by Bandcamp.
8 pm – 11 pm
FREE ENTRY!
Middle Street, BN1 1AL Brighton, Tel: 01273 749465 Email, Website
Tuesday – CAPTURE + Teetotum + DIRTY + Night Vision @The Green Door Store
Capture
Teetotum
DIRTY
Night Vision
7 pm
FREE ENTRY!
2,3,4 Trafalgar Arches, Lower Goods Yard, Underneath Brighton Station, BN1 4FQ Email, Website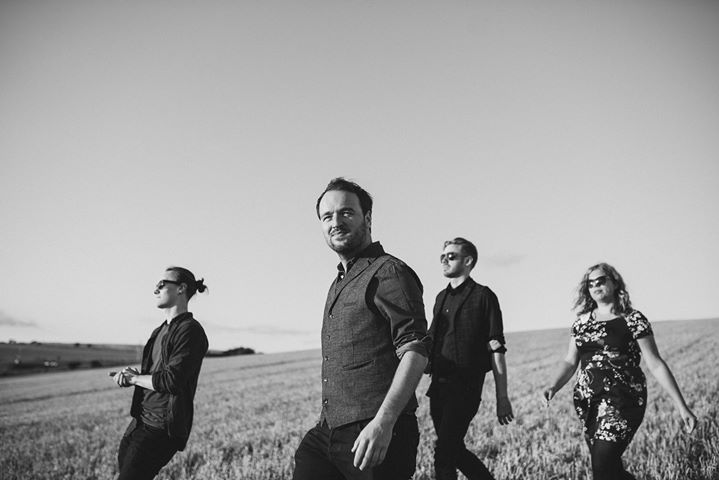 Wednesday – WARSAW RADIO + NIGHT HOUSE + PAUL MURRAY @Komedia
Warsaw Radio return to Komedia on Feb 8th to launch their new single After Eve, produced in Brighton by Jag Jago (The Maccabees & Florence Welch) and Mastered by John Davis (U2 & White Lies) at Metropolis in London. The W.R sound combines baritone vocals with soaring strings to create a unique sound.
7:45 pm
Tickets: £5
44-47 Gardner St, Brighton BN1 1UN, Tel: 0845 293 8480 Email, Website
Thursday – Gaz Brookfield: I Know My Place Tour 2017 @The Brunswick
Following the release of his 5th studio album, I Know My Place, Gaz Brookfield is hitting the road once again, stopping by Hove!
8 pm
Tickets: £8/£6
1 Holland Road Hove, East Sussex, UK BN3 1JF Tel: 01273 733984 Website, Email
Thursday – POLY-MATH + LAPIS LAZULI + STEVE STRONG + YONEN @The Hope & Ruin
Polymath make densely layered, off kilter instrumental Math-Rock that leans on the heavier elements of the genre reminiscent of early Battles, The Mars Volta, and ASIWYFA. Polymath seek out new levels of complexity in their music whilst never straying too far from a neatly arranged composition.
7:30 pm – 11 pm
Tickets: £5
11-12 Queens Road, Brighton, East Sussex, BN1 3WA, Tel: 01273 325793 Email, Website
Friday – HOUSE PARTY @The Haunt
A special new club night playing new music from the likes of New music from the likes of… Beck, Blood Orange, Drake, Arcade Fire, M.I.A., Grimes, Hot Chip, Beyonce, Justice, Mac Demarco, Frank Ocean, Metronomy…. alongside house party classics from the likes of … Blur, Prince, Justin Timberlake, TLC, Nirvana, Yeah Yeah Yeahs, Britney, Talking Heads, No Doubt, & more and more.
11 pm
Tickets: £3/5
10 Pool Valley, Brighton BN1 1NJ Email, Website
Saturday – The Rebel @The Green Door Store
+ Casual Nun + Dog Chocolate + Joytheif + Jungfrau + Kemper Norton + One Unique Signal + Sealings + Taman Shud
2 pm
Tickets: £10
2,3,4 Trafalgar Arches, Lower Goods Yard, Underneath Brighton Station, BN1 4FQ Email, Website