Frankenstein on stage! Are you ready to be shocked by a thrilling play? This is the story of a bewildered creature that is cast out into a hostile universe by his horror-struck maker. Full Ticket £10. Recommended for age 12+.

Friday 26th August, 6pm – 9.30pm. Brighton Open Air Theatre (B.O.A.T.) Dyke Road Park, Hove, BN3 6EB Website , Email

Zippos Circus is 30 years old this year and it is waiting for you in Hove with 'Celebration', a new line-up of comedy and cuteness. Expect to see incredible horsemanship, dropping thrills from the trapeze artists, some nail-biting knife throwing, a glamorous lady juggler and also a fireman. It will be the perfect family entertainment! Minimum age: 18. Entry price: from £7.50.
Friday 26th August, 7.30pm – 9.30a. Lawns, Hove, BN3 1ED.
Berlin! Another huge line-up for amazing parties. You will listen Deep/Soulful House, House, Tech House, Techno music. The welcomed artists of this weekend will be: Henning Schmitz, Lauren Plutowski aka Dj Lady Lola, Malte Rieß, Markus Saarländer. You won't stop moving!
Friday 26th August, from 11pm. Green Door Store – Trafalgar Arches, Lower Goods Yard, Brighton Train Station, BN1 4FQ Website , Email
Kids Run Free! A children's Running Races in which all ages are welcomed from toddlers to teenagers and everyone in between. No running experience required, simply turn up and have fun. It's FREE to take part!

Saturday 27th August, 9am – 10am. Easthill Park, Easthill Way, Portslade, BN41 2FA. Website , Email
THE LAST BOY SCOUT. Come and get some cult '90s classic action with one of the most loved and quoted action movie of all time. It will be showing from a rare 35mm big screen. It is a totally unmissable opportunity for any lover of "high octane" action cinema!
Saturday 27th August, 4pm. Duke of Yorks – Preston Circus, Brighton, BN1 4NA. Website , Email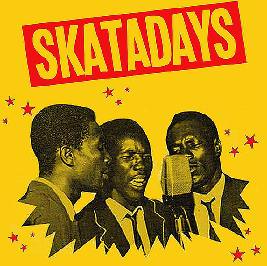 Skatadays! Come to celebrate the August Bank Holiday weekend party! Get jumping to the original ska & reggae hits & rocksteady classics. Choose from a tropical cocktail menu + over 80 different rums alongside beer selections including Island IPA & special drinks promos.
Saturday 27th August, 2pm – 10pm. Riki Tik Beach Bar, 169-170 King's Road Arches, Brighton, BN1 1NB.
Brighton Racecourse fair. It is a friendly and welcoming fair held in the great venue in East Sussex where you can admire some amazing antiques, collectables and vintage items. There will be up to 150 indoor stalls for you to explore at this fantastic fair. Only £3.
Sunday 28th August, 9:30am – 4.00pm. Brighton Racecourse – Freshfield Road, Brighton, BN2 9XZ. Website
Dance for fun with Biodanza. A dance of life that is a system of personal growth using music and movement to develop one's instincts, self-awareness, communication, and confidence. Enjoy a vibrant mix of uplifting World music, from Tribal drums, Jazz, Latin, hip-swaying Samba to soothing Classical.

Sunday 28th August, 2 – 4.30/6.30pm. South Portslade Community Center, Portslade, BN41 1LB. Website , Email
The Jook Joint. The Brighton Blues Revue, in association with The Verano Lounge, proudly present the first of what will hopefully be many events to come. Some special guests will keep you entertained with the best Blues, Rhythm & Blues and Rock n Roll! FREE
Sunday 28th August, from 7.30pm. Verano Lounge – 95 Western Road, Hove, BN3 2LB Website , Email