Ten years ago on the 15th December, New Dehli celebrated the first International Tea Day, of which is still celebrated today. The day is observed in many tea producing countries such as Bangladesh, Sri Lanka, Vietnam, Indonesia and India, as well as many more. International Tea Day aims to draw global attention of governments and citizens to the impact of the global tea trade on workers, small growers and consumers. Tea is a huge part of many cultures, therefore it is only right that we have a day to celebrate the hot drink. The British are known for their love of tea, from Yorkshire to PG Tips to Tetley, we love our tea. But what about the other teas? The green tea and the black tea, the fruit teas? Green tea is thought to have been first brewed in China in 2737 BC, and has remained the most popular tea in the country to this day. We are lucky enough to be able to buy teas that have come from all over the world, and we are even luckier to have some fantastic tea shops in Brighton. 
Chi Trading: This tea shop is particularly special as it has its very own Brighton inspired range of teas. Loose leaf teas such as the caffeine free 'Pavilion Gardens' and the black tea named 'Sussex Breakfast' all feature in this incredible set. There is even a tea named after The Level, named 'Level Up' which is a herbal and fruit tea designed to give you that extra energetic boost! They also sell more teas than you can count, from caffeine free to so many various types of green and black, they even sell Christmas themed teas, so why not treat yourself to Gingerbread Man Rooibos? Or Christmas Morning black tea? They also do gift boxes which make the perfect present for the tea lover in your life.
The Spice Shop: Situated in the heart of the Laines, the Spice Shop is best known as a cornucopia of herbs, spices, curry blends and lots more, but did you know they also sold loose leaf tea? They have a good selection of fruit teas such as Lemon Grass, and they also sell flowers and petals, if you decide you want to make your own loose leaf tea.
Bluebird Tea Co.: There's more to the Bluebird Tea Company than afternoon tea and cake, as they also sell a large selection of teas for you to take home and try. In fact, they have so many teas, that you can choose which teas to look at by choosing your mood, your goals or your tastes. They also have Christmas themed teas, from White Christmas to Snowball tea, they even have a Christmas cake tea, which you can buy in a tea bauble. Chai Tea, Fruit Tea, Cold Brew Tea, and 'Anteadotes' Healthy Tea are just some of the categories on their expansive online shop.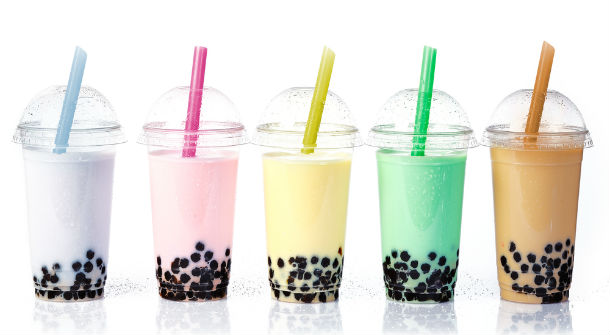 Pearls Bubble Tea: For something a bit different why not try Bubble Tea? Originating in Taiwan in the 1980s, Bubble Tea was created using mildly brewed red tea mixed with condensed milk and poured over a layer of black tapioca pearls. It sounds odd but it's delicious! Bubble Tea spread across Asia before arriving at North America, Australia and finally Europe. Usually made with either green or black tea, Bubble Tea is infused with a variety of extracts, from sweeter milk tastes to more natural fruit flavourings. Pearls Bubble Tea has flavours ranging from vanilla, coffee and strawberry, to their specials such as Pina Colada, Hawaiian Ice Tea and Banoffee Pie.
Holly Martin
holly@brightonjournal.co.uk