Juiced Prem Party @ Walkabout Friday 21st
Walkabout isn't everyone's favourite place to go, but it sure is popular. This Friday they'll be celebrating Brighton getting into the Premier League, all you football fans best be ready! Familiar tunes played by DJ's until the early hours of the morning. Cheap guest list before midnight and cheap drinks all night long.
10pm, Admin £3- £5, Address: Juiced, Walkabout, West Street, Brighton, BN2 2RA Tele: 01273 256720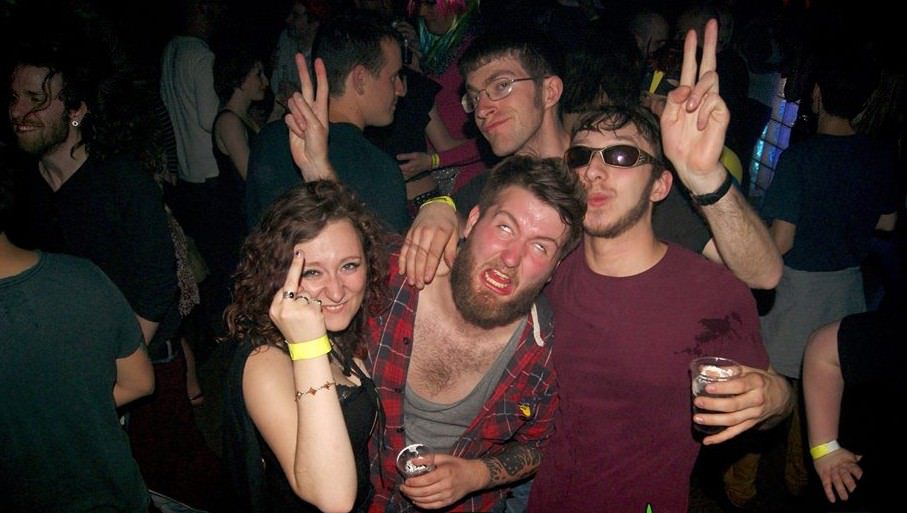 Crowd Surf @ Envy Saturday 22nd
Need something to do over the weekend? Maybe you're a student and need some down time with some cheap drinks and good music. Well get down to Envy and party hard. Crowd Surf is back and Iron Tyger are ready to kick it 80's rock style. DJ's will also be performing until the early hours of the morning.
10pm, Admin £5, Address: Crowd Surf, Envy, Marine Parade, Brighton, BN2 1TA Tele: 01273 624091
For The Love of Garage @ The Arch Saturday 22nd
All things garage Saturday night at The Arch. The best place for some hardcore tunes blasting until the early hours of the morning. DJ's playing all night long, plus FREE entry before 11:30pm.
10pm, £6 in adv, Address: The Arch, Kings Road, Brighton, BN1 1NB, Tele: 01273 208133
Sunday Club @ Bar Revenge Sunday 23rd 
Best new place to go on Sundays for immense drink deals, great music and free to be whoever you want. Free pool upstairs, great DJ's and great service.
9pm, FREE Entry, Address: Bar Revenge, Old Steine, Brighton, BN1 1EL. Tele: 01273 606064
Bass on the Beach @ Volks Sunday 23rd 
Bass on the Beach is returning to Volks Nightclub for St Georges day charity event. First big charity event of the year in aid of The Trevor Man Baby Unit. DJ's all night in two rooms, drink deals all night and a rave to remember.
10pm, £5 all night, Address: Volks, Madeira Drive, Brighton, BN1 1PS, Tele: 01273 682828