We're back with our weekly round-up of the best music events happening in Brighton this week. After the weekend's fun at The Great Escape many venues are taking a rest but those holding events this week have some great lineups. From flamenco to punk to indie rock there is something for everyone on this week!
Monday
Shopping + The Snivellers + JPWR
With the sound of 70's post-punk blending brilliantly with not-quite disco drums, Shopping are the ones to see on Monday evening. Their first ever pressing in 2013 sold out incredibly quickly and with tours supporting Gang of Four and ESG it is easy to see why Shopping have made a name for themselves. Support comes from Gob Nation's 'The Snivellers' who have been taking Brighton by storm for while. Tickets are £7.50 from Resident Records and will be more on the door.
Tuesday
National Funk + Kreol Lovecall
We're going to let Papa C from promoters Tatty Seaside Town take the reins on describing National Funk…"let's have it right, National Funk ain't no Blue-Eyed Soul, neither are they some Disco-Punk Gang of Four wannabes, and they're DEFINITELY NOT a TrustiFarian Chilli Pepper Funk-Rock apology.
National Funk has been a low- slung funky stew left on the back burner for an eternity, only the finest, smokiest ingredients added when the time was ripe. It's been a long slow simmer but it's deemed that Brighton is ready for a tasting session." Head down to The Hope & Ruin to see them!
Wednesday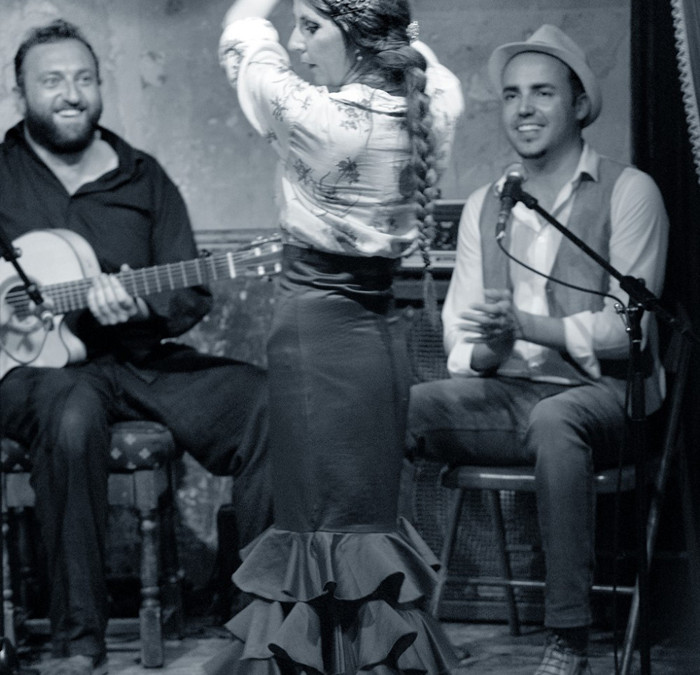 Flamenco with Alma Gitana
Andre Garcia, Jorge Muelas, Javier Moreno and Lourdes Fernandez are the four young artists making Flamenco accessible and exciting to young people. The immaculate guitar-work of Garcia and powerful voice of Moreno feed the dancers Fernandez and Muelas with inspiration. Flamenco is characterised by the zapateado, a type of foot stomping that provides a visual treat and a form of percussion. It's rare to see Flamenco done properly in Brighton, particularly from a younger generation so this is not one to miss!
Thursday
The Rememberables + Broadbay + Napaea + Human Cell
All the way from Washington D.C, The Rememberables are often compared to early Weezer, Dinosaur Jr, Smashing Pumpkins and Jawbreaker. They released their debut album last year to much acclaim and have been touring Europe these last few weeks. Support comes from local sweethearts Broadbay, Austrian folk-pop Napaea and Brighton's newest addition to the punk scene, Human Cell. It's five pounds or whatever you can afford – head down to Cowley Club for 8pm!
Friday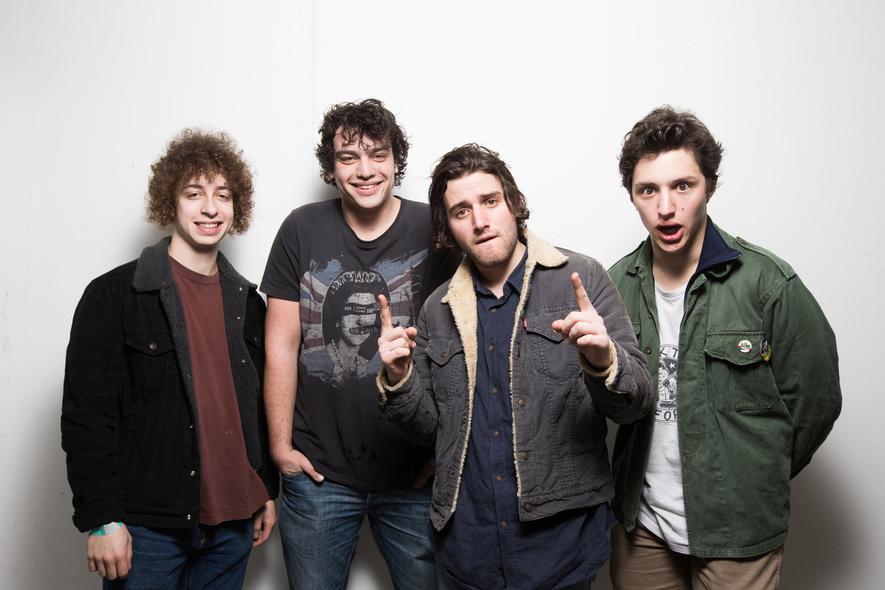 Johnny Mafia + BullyBones
Weird and wonderful French musician Johnny Mafia are finally hitting Brighton! They "dwell on the legacies of the Ramones or Jay Raetard: garage style energy, stocky songs blasted out" according to Weirdsville the promoters of the show. It's six quid on the door at The Prince Albert so if you fancy a taste of music from overseas this is the one for you!
Saturday
Rough Hands + State Funeral + Watchcries + Gutter Knife + Vile Spirit + Human Cell
Keep an eye on our page for an in-depth talk with the bands playing this show at The Green Door Store. It's undoubtedly one of the best chances to see what Brighton hardcore-punk has to offer. Rough Hands have been at it for years with their metal offerings and recently released an excellent EP 'Moral Terror', for which this is the release show. State Funeral are key players in the reinsurgence of Brighton's hardcore alongside the other bands playing. Stay tuned for more!