It was a chilly day in Brighton today, the Christmas lights are all up and we were back out in town to find out what your wearing and loving!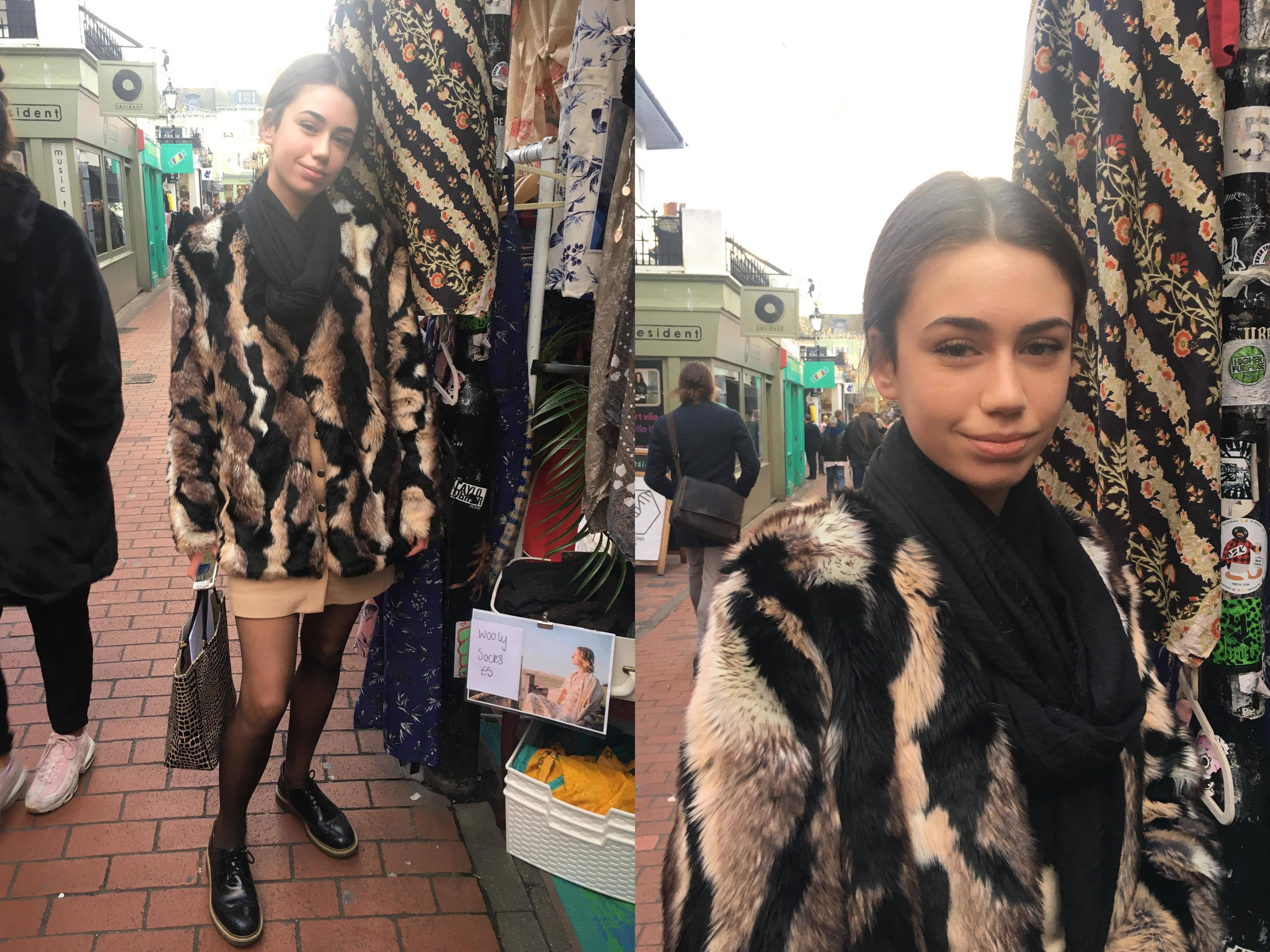 First up we got to chat with Maia, who looked lovely in her faux fur coat from the Outnet 'It's like designer discounts, it's a really good website'. When we asked if she had a favourite piece in her wardrobe at the moment she said 'No I mainly borrow my mums stuff', we love this as a couple of you said you found old pieces in parents wardrobes which you have given a new life! She also said 'I really like turtle-necks and I just think beige's are quite wintery'.
Then we met the lovely Grace in her gorgeous red shirt. We asked her about her outfit and she said 'This bag is actually my mums I stole it from her wardrobe this morning, this jacket is super old – I've had it for like years, this is a new shirt I bought – it's actually a product of a link that was put up by a fashion blogger because I saw her wear it and she was like it's on sale now – from Newlook and these jeans again I stole from my mums wardrobe years ago'. Grace's favourite thing to wear at the moment is fur coats and she recently bought some chiffon black dungarees which she loves. In Brighton she loves shopping in the Lanes but in general she said 'I'm a bit of a sale digger, I don't like spending too much on clothes!'
Next up we grabbed Amy and Persia they were both sporting some great checked trousers. Persia's (right) are from Lazy Oaf, which is her favourite place to shop, she said 'they look like pyjama's which is why I love them – every old person in my family is like oh why are you wearing your pyjama's out today [laughs]'. Amy's trousers (left) are from New Look, she especially loves them because they are so comfy due to the elasticated waistband as she said she doesn't usually wear trousers. They both love the charity shops on North Street too!
Then we met Izzy, her lovely floral print skirt is from a charity shop on St James Street, she described how she bought it when it was really hot in the summer because she just needed something really cool to wear but now she likes layering it with tights or leggings underneath and we think it looks really great paired with her Doc Martens! Her favourite place to shop is ether St James Street charity shops or Waiste Vintage – which is where her jacket is from.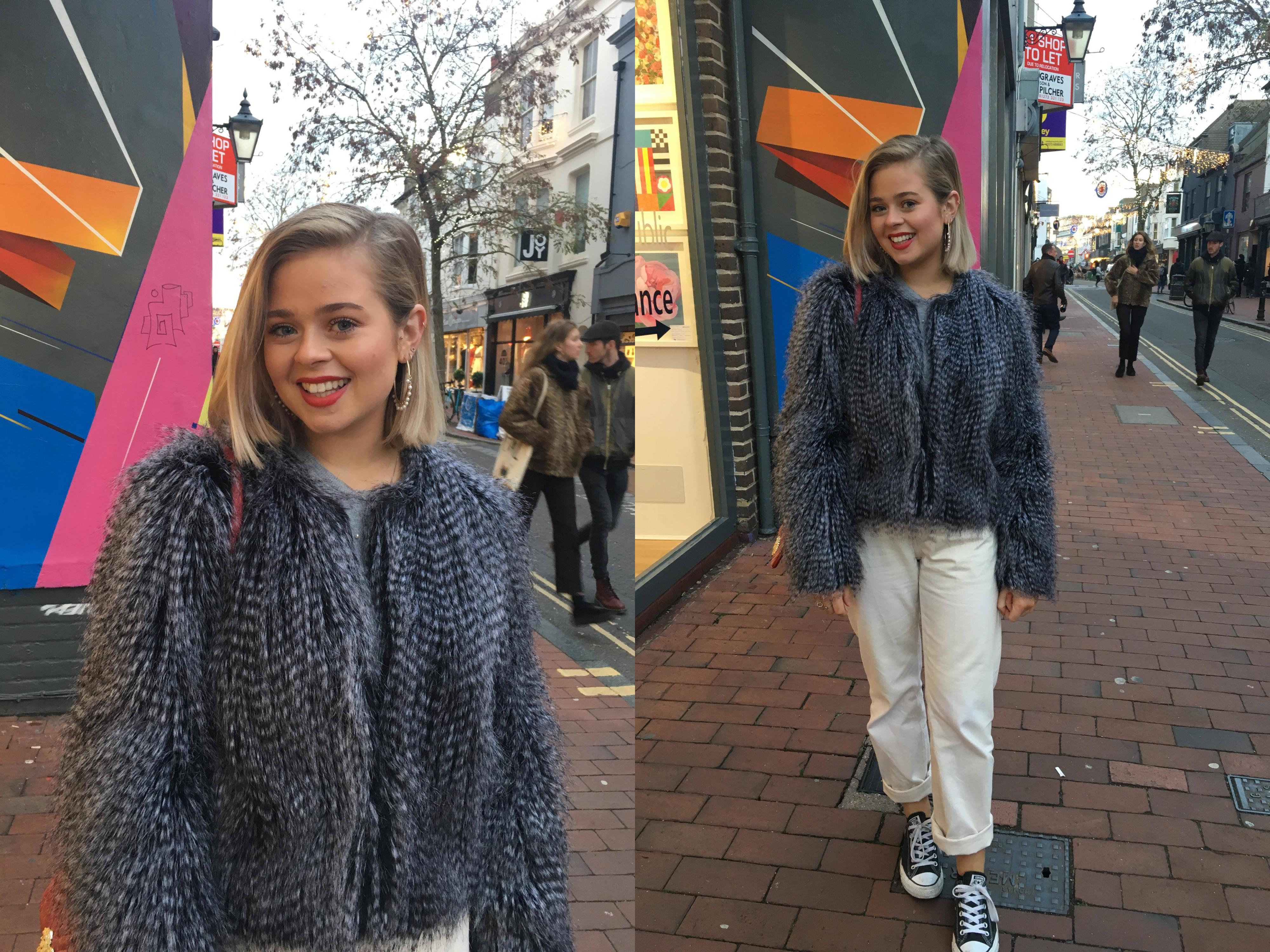 Last but by no means least is Stella, this weeks best dressed. She was extremely co-ordinated, we asked her about her lovely outfit and she said 'these are Weekday trousers from ASOS, my top is from Zara and I've got little matchy earings from ASOS, this jacket is also from ASOS and my bag is from Zara'. She neatly matched her red bag with a red lip, saying 'I've tied it all in!' Her favourite piece in her wardrobe at the moment is a massive turtle-neck red jumper 'really big and baggy and everyone always comments on it'.