No Comments
Charity Tuesday: Crossover
On

2nd February 2016

https://www.brightonjournal.co.uk
For this week's Charity Tuesday we are featuring Crossover Brighton. Crossover started in 1998 to help the disadvantaged and homeless of Brighton and Hove by providing food and practical support. It was developed by Project Co-Ordinators David and Linda Bolton as a branch of Citycoast Trust in Portslade. However, Crossover is now an entirely independent charity and has its own charity status.
The Crossover Centre opened on February 14th last year and acts as a central base for the projects they do as well as being a charity shop. Also, because of its Valentine's Day opening, they have a tradition of handing out Love Heart sweets to their customers. Crossover also take part in Street Visitation in which members of the team engage in conversation with members of the street community whilst supplying them with clothing and sleeping bags. The aim of this is to build strong friendships and to link people to the relevant services available to them in the city. Crossover are also involved in Street Feeding. On weekends, the charity provide breakfast for between 30-40 men and women, providing cereal, tea, coffee, bacon and egg sandwiches and soft drinks.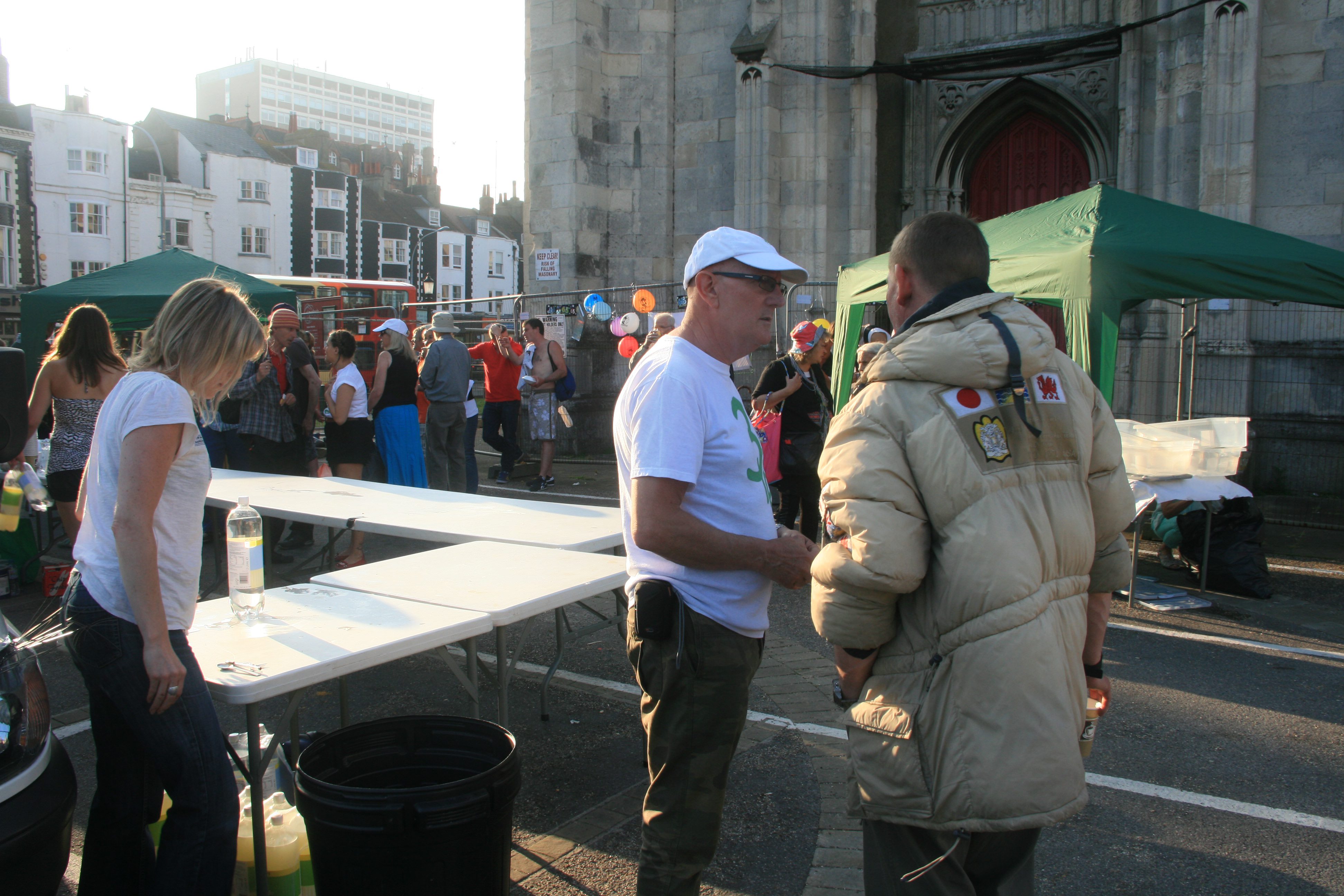 Their mobile kitchen has also become a staple of their services. Every Saturday their Mobile Kitchen, affectionately named Kitty, takes to St Peter's Church car park with a range of food and hot drinks, sometimes entertained by local musicians who give up their Saturday nights to help out. Crossover have also become an adopted charity for a number of schools in Brighton and Hove. The schools have given the charity the opportunity to come in and perform assemblies to teach children about homelessness and what can be done to help those in need.
Last year, Crossover formed a strong link with Lewes Prison in order to assist those being released by meeting them "At the gates". They support those who have been released from prison in order to boost their self-esteem and restore hope to lower their chance of re-offending.
The rebirth of St Peter's Church in 2010 saw Crossover team up with the Church to create a project called Safehaven. The project is a joint feeding project with volunteers from Crossover, St Peters Church and One Church. Many of the volunteers are University students, therefore the project only operates during University term times. The project takes place in the Church Hall, where guests are treated to a high quality 'restaurant' style meal most Saturday nights. Rather than standing in a queue, waiters and waitresses serve the meals while a befriender is sitting at each table to offer support and help.
There are so many ways in which you can get involved with the amazing work Crossover do. From volunteering at the charity shop to driving the Crossover van to helping with the Saturday Night Feeding. For more information about this great charity, head here.
Holly Martin
holly@brightonjournal.co.uk
all images belong to Crossover