The Oncology Day Care ward of the Royal Alexandra Children's Hospital opened its new family rooms, the Blencowe family rooms, on Thursday 7th March 2019.
The new rooms opened after months of work funded by the generous couple Michael and Sarah Blencowe. They named the new space after Michael's father, Richard Blencowe, who passed away in 2011.
In October 2017, the couple donated an incredible £45,000 to Rockinghorse children's charity to support the incredible work the charity has been doing.
The rooms have been designed by Grosvernor Interiors, a company specialising in healthcare design. They spent the past few months working hard on creating a new, colourful space filled with toys and activities for children, and another room for parents for consultation and time for themselves.
Children's play area

Family seating area
The two rooms, connected by a window, are already having a positive impact on the hospitalised children.
We are thrilled with the new entertainment space created for children and their parents at the Royal Alexandra Children's Hospital. We feel very proud to be a part of this project and hope that this space provides some respite for the children and their parents. We are honoured to continue our relationship with this superb charity, supporting the valuable work of the hospital.

Michael Blencowe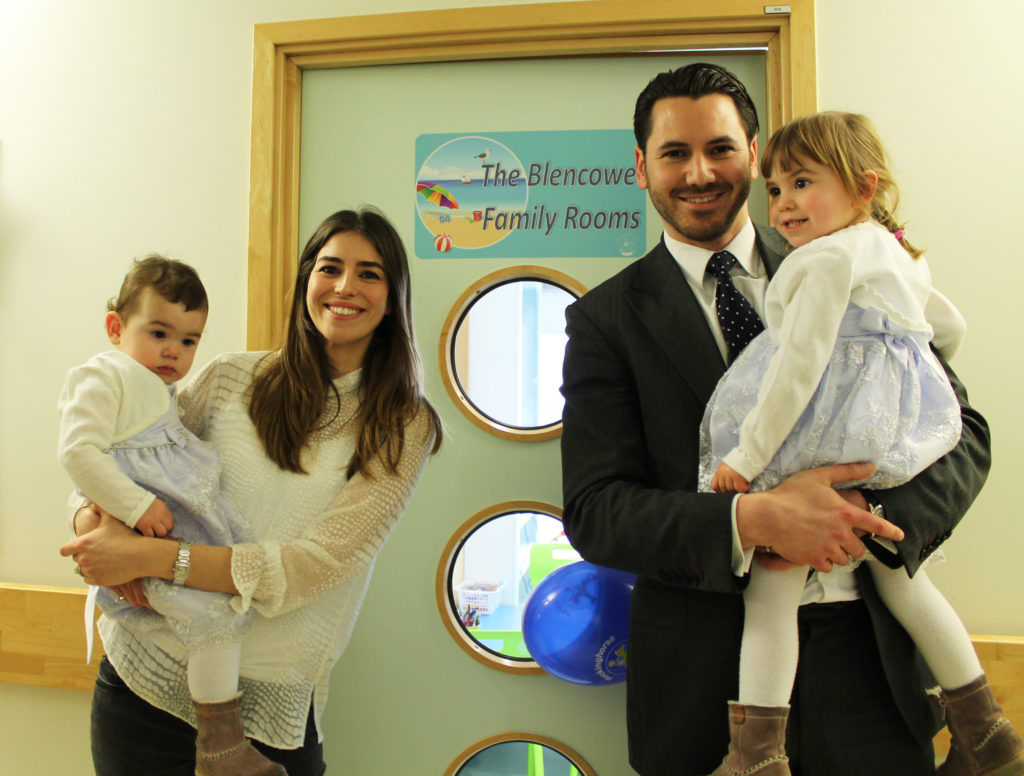 Rockinghorse is the official fundraising arm of the Royal Alexandra Children's Hospital. The charity raises money for life-saving and cutting-edge medical equipment, as well as investing money in services providing a better experience for the hospital's patients.
Thanks to the hugely generous donation from Michael and Sarah Blencowe, we have been able to fund the much-needed refurbishment of the play room and parents lounge on the Oncology ward.

We are so pleased with the results of the rooms which are bright, colourful and incorporate so many captivating images of our city within the illustrations on the walls. It was wonderful to show Michael and Sarah first-hand the impact of the rooms and we are truly blown away by their support.

Ryan Heal, Chief Executive of Rockinghorse
To find out more about Rockinghorse and their work, you can visit their website at www.rockinghorse.co.uk.