With Halloween now over we should really be thinking about the next big event in the calendar. I'm talking about Bonfire Night of course! On 5th November we celebrate Bonfire Night, and there are lots of firework events taking place towards the end of this week. Here are some of the events taking place.
Community Musical Fireworks in Hove, November 5th: Held at Sussex County Cricket Ground, pre-firework entertainment is sure to be as anticipated as the fireworks themselves with entertainment from former X-Factor finalists Rough Copy, and singer Laura Comfort. If that isn't enough to make you want to go, then it should be noted that the event will be raising money for the Shoreham Air Show Fund in light of the tragic events in late August. You can find out more about the show and ticket prices here.
Brighton Lions Firework Display at Brighton Racecourse on November 6th: dubbed 'one of the best firework displays in the county' the Brighton Lions are celebrating Guy Fawkes night on Friday with refreshments, food and entertainment for the kids as well as free parking. It's a great way to support the local Lions Charity and help them continue with all the work they already do for the community. To find out more about ticket prices and event times go here.
Firework Spectacular, Nevil Road, Hove on November 7th: If you want to celebrate Bonfire Night this weekend as opposed to during the week, head to Hove for a 'Family Firework Spectacular' on Saturday. The fireworks are choreographed to a musical soundtrack and they also have some pre-show entertainment in the form of a fire dance show by Poi Passion at 6pm which is not something to be missed. They also have food stalls open all evening, as well as stalls selling glow sticks and flashing toys. Find out more here
Shoreham Bonfire on November 7th: Or maybe you fancy a bonfire and firework display on the beach? This free event starts off with a Samba procession and is followed by a professional firework display. There is also face-painting, a tea-cup ride, Heart FM Angels with giveaways and of course, food and drink. This is the only time Shoreham beach authorises a bonfire and watching the fireworks with the sea as the backdrop seems like it would be a fantastic experience. Find out more about the beach bonfire here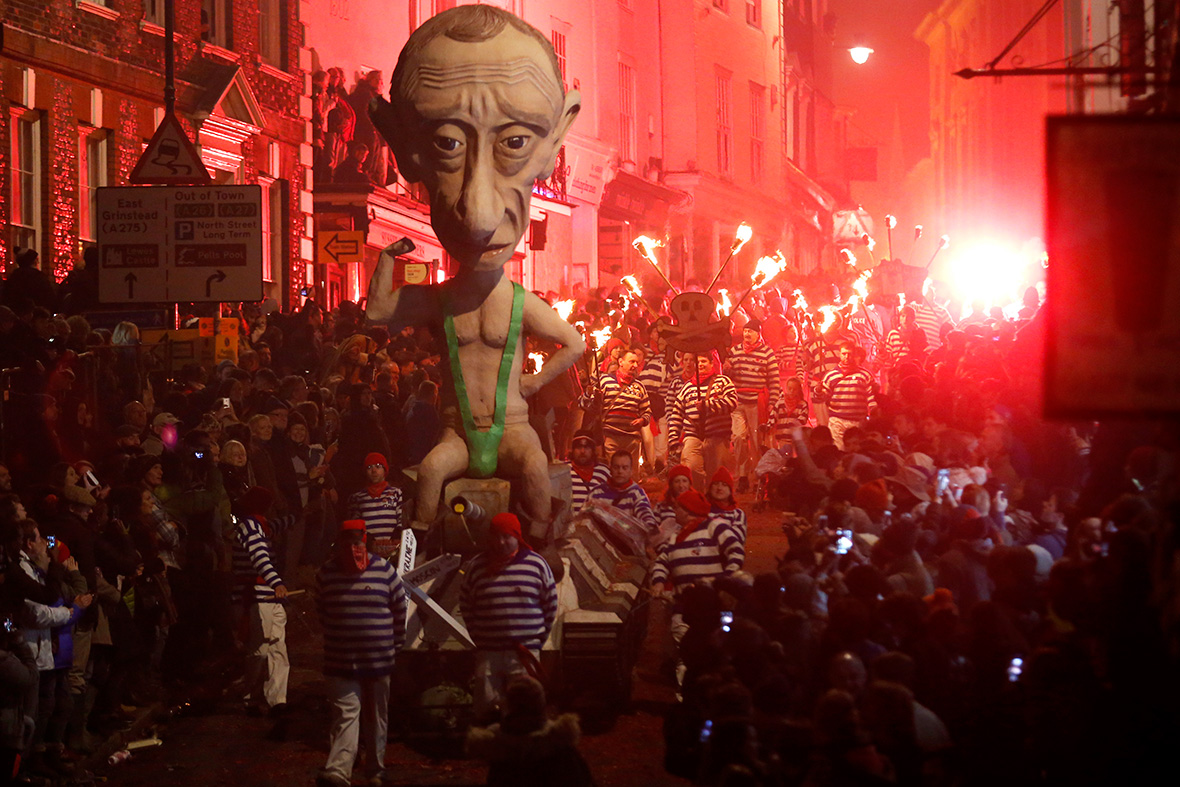 And finally, Lewes Bonfire Celebrations on November 5th: Did you think I had forgotten it? The famous Lewes Bonfire celebrations are of course back again this year and is one of the biggest celebrations of November 5th. It is still going as strong as ever, with its many bonfire societies hosting a number of firework displays and celebrations throughout the night. If you haven't heard about Lewes Bonfire Celebrations before, which I'm sure you have, or if you want to attend but it will be your first time I do urge you to head to their website, to find out more information about what's in store for the towns biggest and best celebration. With its fascinating history and its reputation for its controversial effigies, Lewes Bonfire Night is definitely something you should do at least once.
Whatever you decide to do, and however you decide to celebrate Bonfire Night, please remember to stay safe and be careful. Definitely no shell suits.
Holly Martin
holly@brightonjournal.co.uk