Brighton and Hove have plenty of gigs on this week for you to buy tickets to if you're stuck for something to do last minute. There are also lots of free music events around the city this week you should look out for, including a single launch at East Street Tap and a charity fundraiser gig at The Western.
Mr Ben and the Bens @ Prince Albert, Monday 19th November
Mr Ben and the Bens is an amalgamation of indie-pop and folk music from Lancaster who have previously been featured live in session with Mark Riley on 6music. After Ben Hall self-released ten albums in five years, the project became a band after the release of Bingo Records EP. The band is now touring their EP released in the summer called 'Happy Shopper'.
Prince Albert, 8pm-11pm. 18+. Tickets are £6, available here. 48 Trafalgar Street, BN1 4ED Brighton
Ought @ The Haunt, Tuesday 20th November
Montreal four-piece, Ought, are back with a brand new record, Room Inside The World, after their brief hiatus from live shows. Standout singles include 'Desire and 'Disgraced in America' from their post-punk inspired album. Tim Darcy's vocal lends itself to the distinctive melodies of David Byrne, hence, fans of Talking Heads should give Ought a listen.
The Haunt, 7pm-10pm. 14+. Tickets are £15, available here. 10 Pool Valley Coach Station, BN1 1NJ Brighton
Sunflower Bean @ The Old Market, Wednesday 21st November
Sunflower Bean has risen from strength to strength in recent years bringing you exciting indie rock straight from New York. The trio is comprised of two lead singers who often switch up the vocals within the same song. The band have been busy this year, as their recent single, 'Come For Me', is a separate from their record, Twentytwo in Blue.
The Old Market, 7.30pm-10.30pm. 14+. Tickets are £13.50, available here. 11a Upper Market Street, BN3 1AS Brighton
Levellers @ Brighton Dome, Thursday 22nd November
Levellers, who formed in Brighton 30 years ago as a powerful folk-rock outfit, haven't played live in their home city in over five years. That all changes this Thursday at Brighton Dome as the band brings you a setlist spanning over 11 records of music. The band, known for tracks such as 'What a Beautiful Day' and 'One Way', will be supported by Sean McGowan and Nick Parker.
Brighton Dome, 7pm-11pm. 14+. Tickets are £30.50, available here. Church Street, BN1 1UD Brighton
Fundraiser gig @ The Western, Friday 23rd November
King Mob magazine is hosting a charity gig event this Friday at the Western to raise funds for the female homeless community. The money raised will go towards creating packages for women living in the streets, such as clothing donations, unperishable snacks, and spare toiletries. Announced to play so far include Beach Tape, Holiday Ghosts and Blush.
The Western, 8pm-2am. 18+. Tickets are going towards raising funds here. 11 Cranbourne St, BN1 2RD Brighton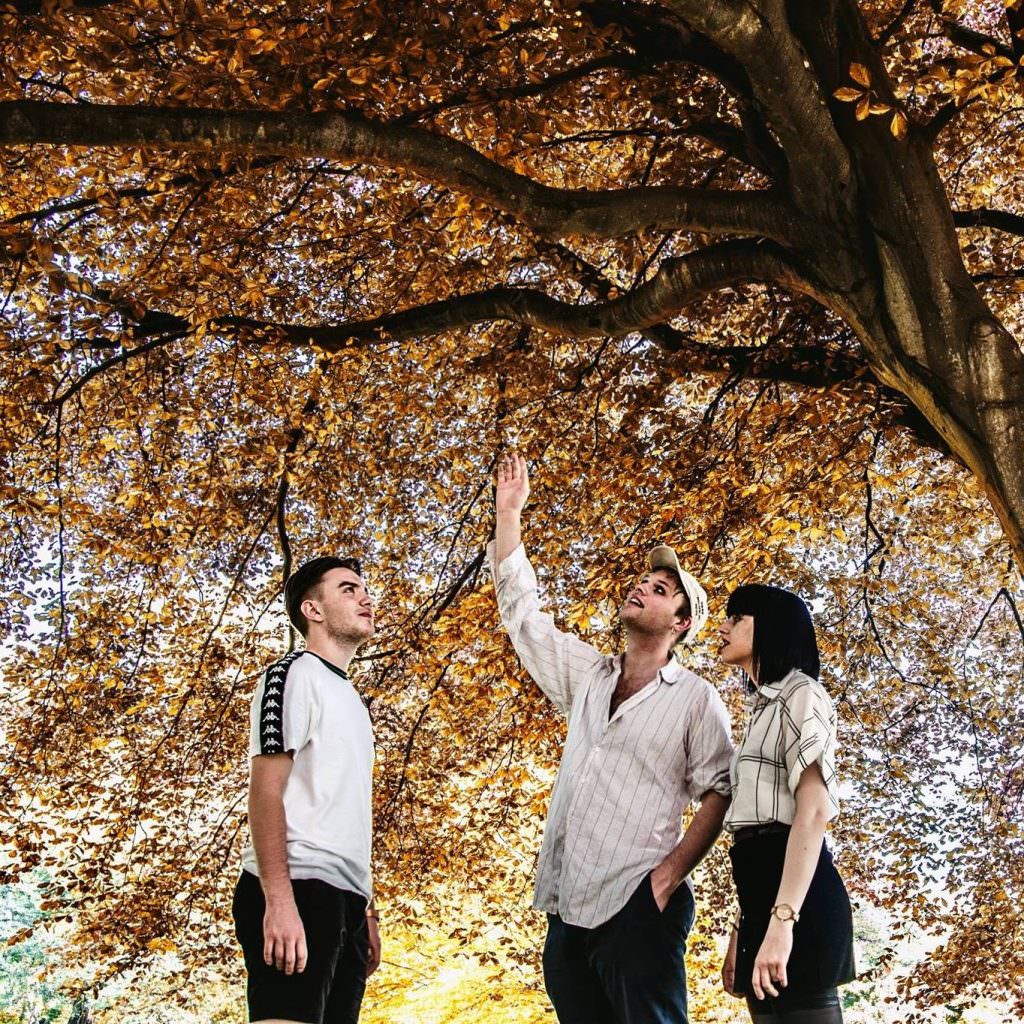 Demonstrations @ East Street Tap, Saturday 24th November
Art-punk trio, Demonstrations, are returning to Bighton where they formed for a free-entry launch of the new single, 'Kingfisher'. Known for the single, 'Extradite', their sound is driven by heavy guitar riffs and punchy vocals.The band's sound has been likened to Jack White, Smashing Pumpkins, and Pixies.
East Street Tap, 8pm-10.30pm. Tickets are FREE, available here. 74 East Street, Brighton, BN1 1HQ
Becca Mancari @ The Hope and Ruin, Sunday 25th November
The final exciting show for you this week is another free performance, which is given by singer-songwriter, Becca Mancari. She is known for her storyteller style of music with songs such as 'Golden' and 'Summertime Mama'. This opportunity to catch her performing free of charge is not to be missed.
The Hope and Ruin, 7.30pm-10.30pm. Tickets are free, available here. Please arrive in good time as ticket does not guarantee entry. 1-12 Queens Rd, Brighton BN1 3WA