As always, Brighton Journal have compiled a list of our top picks of gigs for every single day of the week. The music scene is Brighton is electric, dynamic, and always changing. This week – we have mostly focused on featuring local talent coming to a venue near you in the city.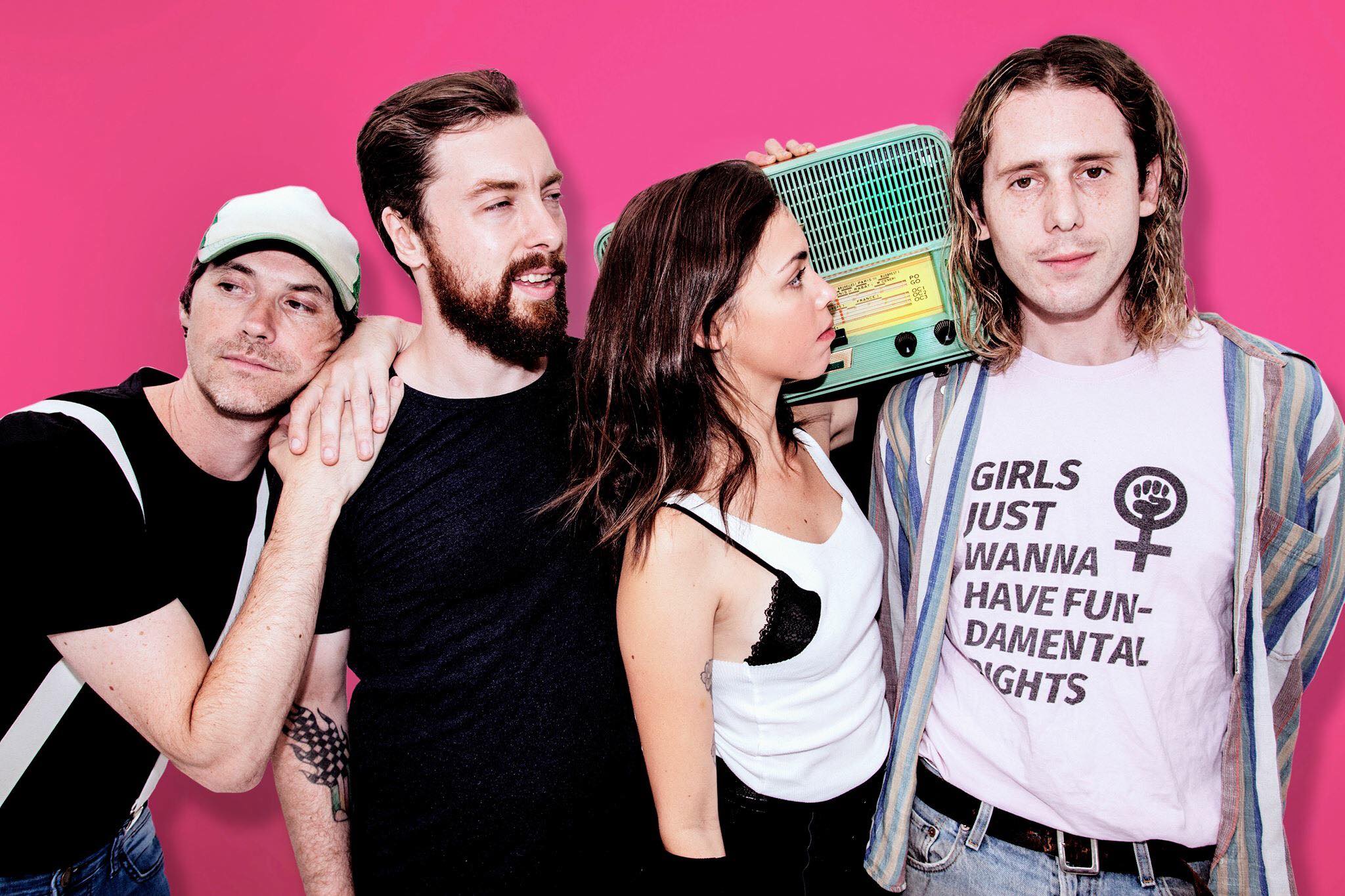 Monday 3rd December – Beach Riot @ Sticky Mike's Frog Bar
Local band Beach Riot may have only formed in 2017, but have since released their first EP, BEACH RIOT, which reached global success when featured in international music charts across Japan and Europe. The Brighton four-piece describe their sound as "hooky catchy fuzzy noise". The band were recently included in the BBC's list of new bands to see at this year's Reading and Leeds Festival (2018).
Sticky Mike's Frog Bar, 9-12 Middle St, Brighton, BN1 1AL | Tickets £4 | Doors open 19.30
Tuesday 4th December – Years & Years @ Brighton Centre
Multi award winning band Years & Years headline a the Brighton Centre this Wednesday as part of The Palo Santo World Tour. The British synth-pop band, have reached the top of the charts worldwide, numerous times. Their first single,  "King" led them to fame after it reached the top of the UK charts. Limited tickets available!
Brighton Centre, Kings Rd, Brighton, BN1 2GR | Tickets £35  | Doors open 18:30
Wednesday 5th December – Nadine Shah @ Concorde 2
The talented English singer and songwriter headlines in Brighton this week, with her darkly powerful post-punk music. Often addressing mental health and politics through her lyrics, the female singer is best known for her uniquely rich, soulful voice.
Concorde 2, 286A Madeira Dr, Brighton, BN2 1EN | Tickets £15 | Doors open 19.30
Thursday 6th December – Bloom (wecanbloom) @ The Green Door Store
DIY cosmic pop band from Brighton set to perform at local venue this Thursday. The band describe themselves as  "a culmination of a lot of shared passions and interests, layered harmonies, synthesisers, heavy dance rhythms, love, the universe, moss, thunder, lightning and magic."
Green Door Store,Trafalgar Arches, Brighton, BN1 4FQ | 18+ only | Doors open 19:00
Friday 7th December – Freddie Martin @ The Western Front
Yet another example of exceptional local talent: Brighton artist Freddie Martin is a bass soundsmith, using his own vocals and baseline hybrids to bring you the best of bass.
The Western Front, 11 Cranbourne St, Brighton, BN1 2RD | 18+ | Doors open 19:00
Saturday 8th December – Lucero @ The Haunt
Lucero has long been admired in their hometown of Memphis, where they have hosted "The Lucero Family Block Party" every spring for a number of years. At the 2018 Block Party they celebrated their 20th anniversary as a band, with the city's Mayor Jim Strickland officially declaring it "Lucero Day." 
The Haunt, 10 Pool Valley, Brighton, BN1 1NJ | Tickets £15 | Doors open 19:00
Sunday 9th December – Etta Bond @ The Hope & Ruin
British singer-songwriter Etta Bond is currently working towards her debut release.  VICE said: "Making her music as much about feminist expression as it is about creative gratification, Bond is opinionated, forceful and she has a point to make, artistically and politically." Catch her gig at the Hope and Ruin this weekend!
The Hope and Ruin, 11-12 Queens Rd, Brighton, BN1 3WA | Tickets £6 | Doors open 19:00