Everyone loves a good old takeaway from time to time, whether you've had a long week and can't be bothered to cook or are just having a craving for that salt and pepper squid… Unfortunately, it's a luxury most of us can't afford on a regular basis, so we at Brighton Journal want to help you out by offering some suggestion for how to recreate your favourite takeaways at home.
Sweet & Sour Chicken
If you're craving that Chinese but fancy something a little more healthy and cheaper too, why not try to recreate this delicious sweet & sour chicken recipe? Buy some prawn crackers from the supermarket and you're sorted!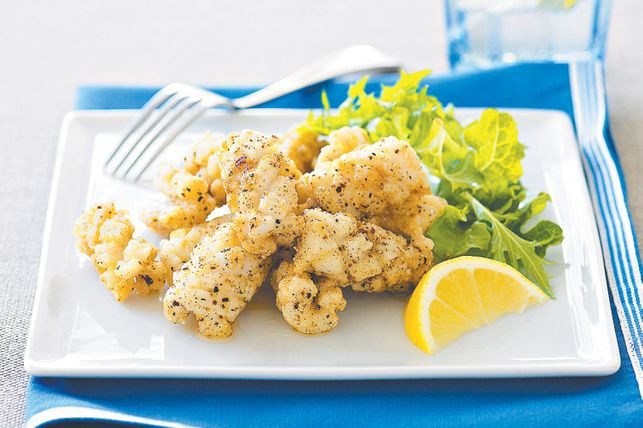 Salt & Pepper Squid
It may feel like there are some foods you just can't recreate as well as a takeaway can offer, but this recipe proves otherwise, providing you know your way around a kitchen of course.
Chicken Kebabs
Swap out that greasy lamb donner for a healthier alternative in the form of a homemade chicken kebab.
Barabacoa Burritos
If you're like me and constantly craving burritos but fear they'd be impossible to recreate, then your search is over! This recipe shows you just how to recreate your favourite takeaway burrito at home and boy does it look delicious.
Pizza
Despite being fairly cheap to make, pizzas tend to be on the more expensive side of the takeaway spectrum. So if you're feeling tempted to order one, why not try your hand and making your own? You'll be able to sit back and enjoy your delicious pizza without even a portion of the guilt. Plus by making your own you can cater exactly to your tastes without restriction! This site offers a great selection of pizza ideas as well as recipes for all the classic sides.
Sushi
Okay sure, sushi isn't the easiest thing to make but it's not quite as hard as you might expect. If you're a sushi lover it's definitely worth investing in a rolling mat and some chopsticks so you can recreate your favourite recipes for a portion of the price. Why not invite your friends over and turn it into a fun activity? Your sushi may not look quite as impressive as if you were to order it but I think that's a small price to pay for the savings you'll make.
Fried Chicken
This recipe may not be for everyone as it requires deep fat frying at home but nevertheless if you're up for the challenge it's guaranteed cheap and easy deliciousness.
Homemade Takeaway-Style Curry
Homemade curry is always delicious but it seems near impossible to recreate the taste of a restaurant or takeaway curry in your home. Although a little time consuming, this guide tells you how to recreate that classic taste from home.
Burger King 'Whopper' Style Burger
Burgers are another firm takeaway favourite but when they're so easy to recreate a home why not save your money and give this recipe a go? Although this recipe calls for a charcoal grill, you can try using a griddle pan on the hob instead for a similar smokey flavour!
Battered Fish
Living in Brighton there's obviously an abundance of nice fish and chippies but this recipe with homemade tartare sauce 'n' all looks just as delicious and it really is as easy as can be.
Chips
Undoubtedly, nothing beats good quality restaurant or takeaway chips. Frozen oven chips often disappoint unless you cook them to oblivion and they're not even that cheap. A healthier, cheaper and much more enjoyable option is to make your own at home! Try out this delicious homemade chips recipe to accompany your burger, fish or fried chicken.