No Comments
Humans of Brighton – Ana Zoob
On

10th March 2019

https://www.brightonjournal.co.uk
This week, the Brighton Journal got talking with the gorgeous Ana, who is now living back at home after graduating from Cambridge University.
So, what brings you to Brighton?
I grew up here and I have always loved the creativity and beauty of Brighton. There is an incredible artistic community that has inspired me to set up my own business!
And what do you do?
I use vintage silk flowers to hand-make headdresses for weddings, parties, and festivals. I also just got back from India, where I was collecting luxury silver jewellery, Rajasthani textiles, and beautiful clothing, to sell online and at events over the summer. I'm also about to start making capes and skirts out of vintage beaded saris, which I'm so excited about!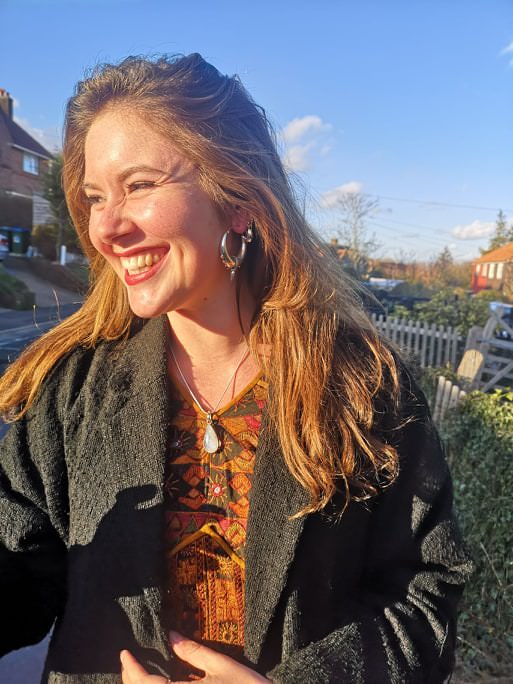 What inspired you to do this?
I grew up surrounded by artistic women (who are also boss business queens), who have always encouraged me to be creative. I used making these headdresses as a way of dealing with uni which I found really stressful. Then, when I was in India I completely fell in love with the incredible beauty people create every day. I met such a talented and lovely jewellers and artisan crafts-people who I was so lucky to personally buy my stock from, while also spending some time learning their crafts from them.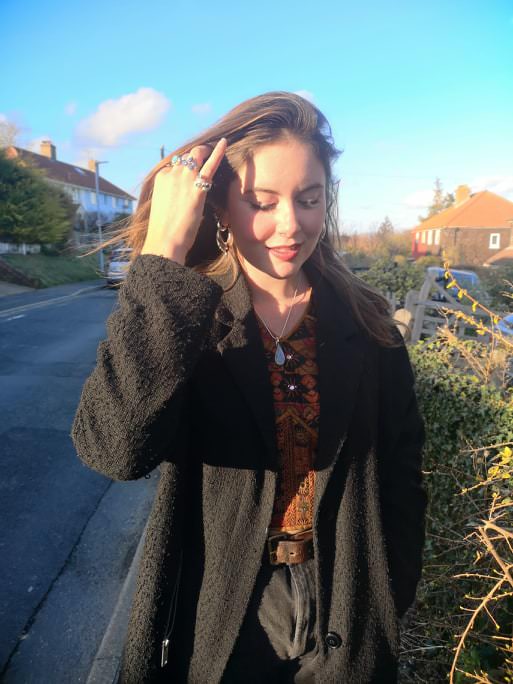 The top and the jewellery that Ana is wearing in these photographs are all for sale and will be available on her Etsy shop.
Ana asked our readers to check out her Pinterest, the link is available here,
Also her Etsy, the link is available here
And her Instagram @anazoobltd, which is available here