This summer LGBTQ will be launching a programme of projects, exhibitions, displays and activities to celebrate and connect with LGBTQ lives, histories and culture.
Be Bold is a series of collaborative events and exhibitions and will be free with museum admission. The aim is to reflect the experiences and achievements of the city's LBTQ requirements.
Included in the series is:
Museum of Transology – 20 July 2017 to summer 2018, Spotlight Gallery
The Museum of Transology is a bold, brave and profound collection of artefacts and photographic portraiture that began with donations from Brighton's vibrant trans community.  It is now the largest collection representing trans people in the UK – if not the world. This highly intimate exhibition challenges the idea that gender is fixed, binary and biologically determined, by exploring how the objects reflect the participants' self-determined gender journeys.
Glyn Philpot – 20 July 2017 to January 2018, Fine Art Gallery
The city of Brighton & Hove's diverse collections include an exceptionally strong group of paintings and sculpture by English artist Glyn Philpot (1884-1937).  This display explores the artist's life, his relationships with Henry Thomas and his patrons, his hope to reconcile the religious image with the contemporary, and the modernising impact he had on portraiture.
More Info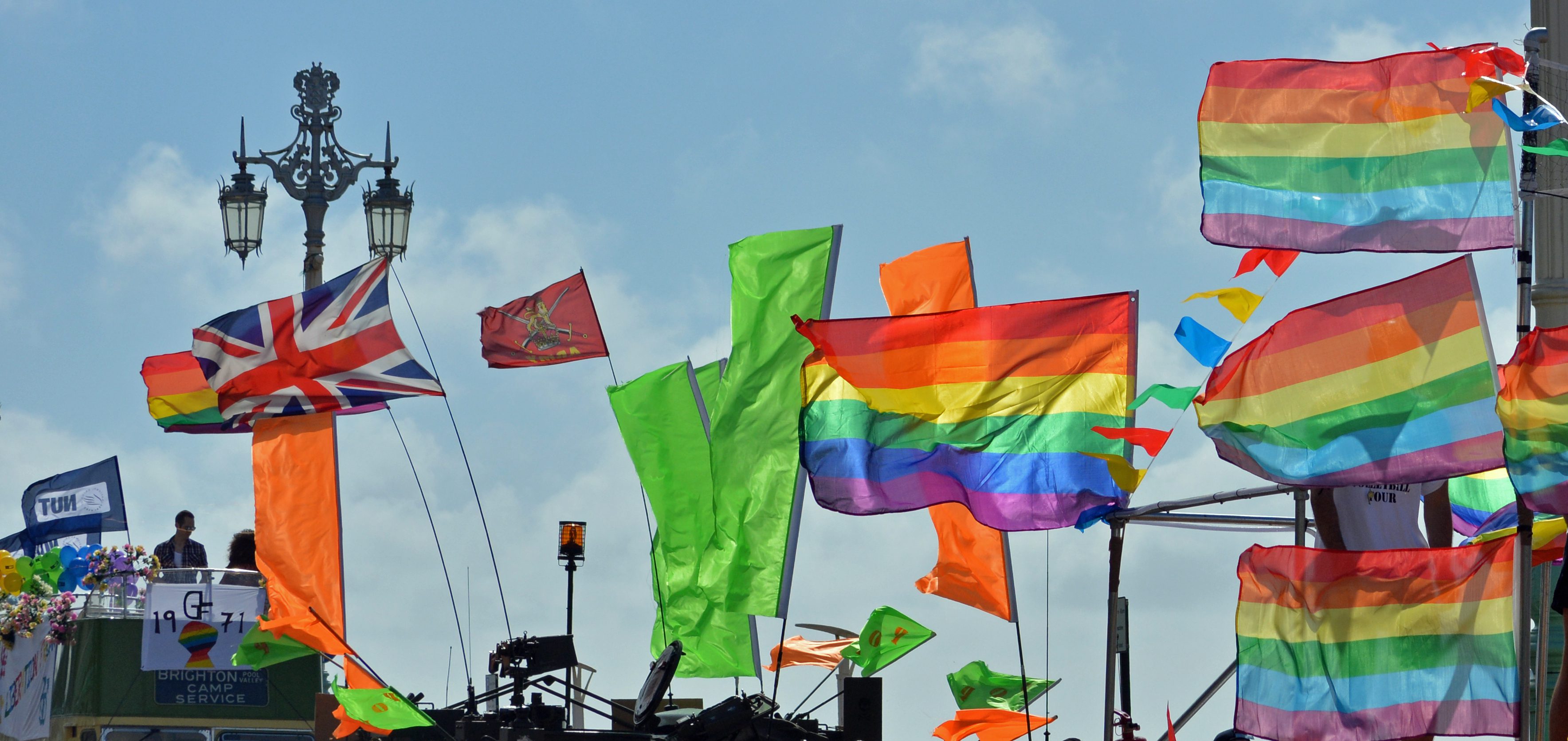 Brighton & Hove Pride 2017: Royal Pavilion & Museums float – 5 August 2017
Royal Pavilion & Museums will take part in this year's Brighton & Hove Pride, making it the first Museum service to have a Pride float in the UK.  Pride 2017 is inspired by the 1967 Act, under the title of The Summer of Love, and RPM's float will represent all of its five sites – from the Royal Pavilion to Preston Manor.  Staff will build the float and appear on it on the day, many of them in costumes they've made themselves.       
Wear it Out is a partnership with The Centre for Fashion Curation at London College of Fashion, University of the Arts London, funded by a National Lottery grant of £64,800 from the Heritage Lottery Fund.  Made possible by money raised by National Lottery players, the project will explore the cultural heritage of dress of LGBTQ communities in Sussex 1917 – 2017, looking at how dress is used to express identities and sexualities of individuals who identify as LGBTQ.
The project will involve the local community and museum visitors in volunteer experiences, public events and an education programme, as well as a major exhibition and a new display:
Gluck: Art & Identity – 18 November 2017 to 11 March 2018
The 20th century artist Gluck (1895-1978), now also recognised as a trailblazer of gender fluidity, is the subject of this major new exhibition bringing together around 30 rarely-seen paintings and extensive personal ephemera. 
Queer Looks – opens summer 2018, Fashion Gallery
This display in Brighton Museum's Fashion Gallery will feature around 20 outfits representing LGBTQ fashion and style in Brighton & Hove since 1967.  The outfits, which have belonged to local LGBTQ residents, will be donated via outreach activities and public events or collected via auctions and vintage shops, and will be added to the city's Fashion Collection.
Be sure to get to Brighton Museum for this outstanding collectives and artwork inspired by LGBTQ and join in on the cause. Ticket prices vary.
Brighton Museum
Royal Pavilion Garden
Brighton
BN1 1EE, UK