The past few weeks we've appeared to have had an extended summer, but I think we can safely say that Autumn is finally here. This means a brand new Winter wardrobe and
we've been giving you tips on how to stay on top of the trends this coming season. In my not-so-humble opinion, I think that the greatest addition to any Winter wardrobe is a good coat. If you wear a nice coat, no one cares if you still have your pyjama top on underneath your shirt, or your fluffy socks on underneath your boots. A classic, staple coat is a m
ust have for any Winter wardrobe. But they can be pricey, so here are five must-have coats for under £100
1. Heritage Check Cape:
Heritage fabrics are big this season, with tweed and cable knit dominating the high street so it only makes sense that this would make its way into the must have coat list. Though not technically a coat, this cape from Topshop adds sophistication to any outfit, and you could probably get away with pairing it with a deerstalker and some wellington boots. Get it here for only £85.
2. Shearling Biker: In the previous Autumn/Winter trends article, the Shearling coat was one of the ones to watch out for, and this has been proven with the abundance of shearling coats available on the high street. This biker jacket from New Look encompasses two Winter styles in one, making it a top pick for fashion lovers. At only £45 this is one of the cheaper coats on our list, but the price does not reflect the quality, or the ability to keep you warm. Grab it here.

3. Mac: A mac is a must have for any wardrobe, regardless of the season. A lighter one in the summer will keep you warm at night, and a thicker one in the winter will keep you toasty all day, and night, long. A Mac is always the best pick when you want something that can be teamed with an evening dress, keeping you warm whilst you look classy and sophisticated but you can also wear when popping to the shops on a Saturday, guaranteeing more than one wear of it. This one from Next is guaranteed to last you allseason. Buy it here for £55.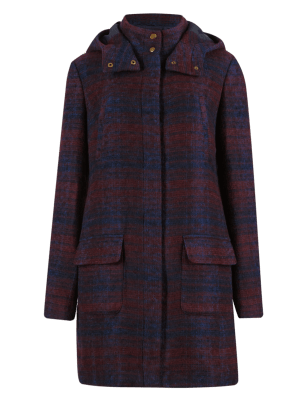 4. Duffle Coat: All of the coats on this list so far have been missing one vital thing to get you through a typical British winter. A hood. This duffle coat from Marks and Spencer will keep you warm and dry during whilst you battle with the freezing c
old downpours but will also ensure you look good doing it. Pick it up here for £89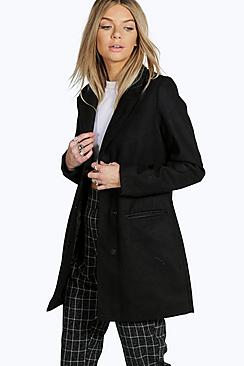 5. And finally, a simple black coat that will stay with you from the minute you leave the house to go to the gym, to the minute you step in after a night of dancing and cocktails. This wool-look coat from boohoo.com is failsafe for any event. It's cheap too!! Find it here for £40.
So there we have it, five coats that will keep you warm, dry, and fashionable for Winter.
holly@brightonjournal.co.uk