Monday – BEN CAPLAN & THE CASUAL SMOKERS plus support from Passport to Stockholm @Sticky Mike's Frog Bar
A charismatic charmer and a smasher of pianos. A madman and an earnest poet. A strummer of delicate chords and a lover of bent and broken melodies. Ben Caplan is not any one thing. As he releases his second album, he's already gained a following in more than a dozen countries from Australia to Europe and across North America. It's no surprise. Caplan is simply unforgettable; with his huge beard and unruly mane, he is as visually striking as he is aurally compelling. His rough and textured tones cut through crowded halls; an enormous voice, roaring louder than raucous crowds. The microphone looks almost superfluous. But looks are deceiving; once he has your attention, Caplan can croon smoother than a glass of single malt whisky, pouring beauty into a harsh world.
7:30pm – 10:30pm
9-12 Middle Street, BN1 1AL Brighton, Tel: 01273 749465 Website, Email
Monday – Brandi Carlile @Concorde 2
Americana singer Brandi Carlile comes to Brighton supporting her Grammy-nominated album, The Firewatcher's Daughter.
Tickets: £16
7:30pm – 11pm
Madeira Dr, BN2 1EN, Brighton Tel: 01273 673311 Website, Email
Tuesday – SOIL + support @Concorde 2
Chicago Heavy Rockers SOiL will embark upon an extensive UK and European tour in October/November 2016. The tour will kick off on October 27 in Utrecht, Netherlands and end on November 26 in Milton Keynes, England. The tour will see SOiL hitting some cities they have previously never played before. "This time we wanted to tap into some cities that have been asking us to play over the years and we haven't gone to before" states bassist Tim King. "We are looking forward to seeing some new places and making some new friends this time around".
Tickets: £16
7pm – 11pm
Madeira Dr, BN2 1EN, Brighton Tel: 01273 673311 Website, Email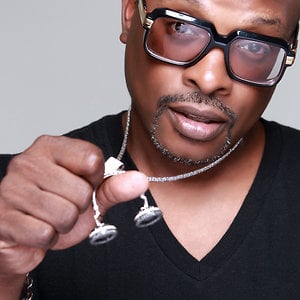 Wednesday – DJ Jazzy Jeff @Concorde 2 
Jeff was just 10 years old when he started spinning records at parties using his family's basement as a training ground for his expert mixing. Since 1985, DJ Jazzy Jeff has wowed us with his flawless turntable skills, innovative production and musical versatility.
From the success of "DJ Jazzy Jeff and the Fresh Prince" with partner Will Smith, to the critical acclaim of his production company "A Touch of Jazz", Jeff proved time and time again that he would always be a force to be reckoned with. And he continues to represent with his solo projects, collaborations, mixtapes and live shows. His love of music shines through in everything he does.Ticket: £18
7pm – 10pm
Tickets £18
Madeira Dr, BN2 1EN, Brighton Tel: 01273 673311 Website, Email
Thursday – Mark Stanley @Burgers and Cocktails
Brighton is home to Burgers & Cocktails. A short walk from either the station or the beach you'll find us on the corner of Jubilee Street & North Road with freshly made burgers, off-the-wall cocktails & much more! Served up with flair, personality & a great rock n roll soundtrack to boot.
Music genres: Blues, Country/Americana, Folk
Free entry!
15 North Road

, 

BN1 1YA, Brighton 
Tel:
01273 688885 
Twitter
Thursday – 'The secret level' featuring LOUISE CARTIER + support @The Brunswick, Cellar Bar
Louise Cartier is an 19 year-old French singer-songwriter and self-taught multi-instrumentalist. Her favourite artists and inspirations are Bon Iver, Radical Face, Melanie Martinez and Annie Lennox.
"The Secret Level" is all about showcasing a range of colourful and upbeat acoustica – ranging from pop, folk, funk, country and lyrical – within the atmospheric candle-lit hidden gem of The Brunswick's cellar bar.
Free entry!
Doors open at 8pm
1 Holland Road, BN3 1JF, Hove Tel: 01273 733984 Website, Email
Thursday – KT Tunstall + support from Braids @Brighton Dome
Multi platinum selling singer songwriter KT Tunstall returns with her totally addictive modern classic rock EP 'Golden State'. Produced by Tony Hoffer, written by KT, and recorded in LA where she now lives, the 3 tracks exemplify the very best of guitar pop. This gig will follow the release of a new full-length album this September; a record that KT sees in spirit as the follow-up to her classic debut.
7pm – 10pm
Tickets: £17.50, £25, £32.50
Thursday – DR. FEELGOOD @Concorde 2
The raw and uncompromising style that made them so popular resulted in the band achieving a number one chart position with the album "Stupidity" – a testament to their dynamic stage show.
7:30pm – 11pm
Tickets: £15
Sunday – Lake Street Dive @The Old Market
Following a sold out show at Komedia this spring, and performance on Later with Jools Holland, Lake Street Dive will return to play The Old Market in Brighton on Sunday 13th November! The band's Nonesuch Records debut album, Side Pony, was released in February to critical acclaim, with Rolling Stone describing the album as 'pop with a timeless feel', and NPR announcing, '2016 will be the year Lake Street Dive becomes a household name'.
7:30pm
Tickets: £16.50
Friday – Nine Below Zero @Concorde 2
One of the UK's finest Rhythm & Blues Bands, Nine Below Zero, formed in 1979 and named themselves after the famous Sonny Boy Williamson song. In 1980 they signed to A&M Records and released the seminal "Live at the Marquee" album. By the end of that year they had moved from selling out the Marquee to selling out the Hammersmith Odeon.
7pm – 10pm
Tickets: £15
Madeira Dr, BN2 1EN, Brighton Tel: 01273 673311 Website, Email
Friday – Normanton Street & Friends @Concorde 2
Following the release of their latest EP, Life's Real, Brighton's own Normanton Street are curating their biggest party to date, with some very special guests joining the band on stage in their adopted home town.
11pm – 4am
Tickets: £8
Madeira Dr, BN2 1EN, Brighton Tel: 01273 673311 Website, Email
Saturday – MUNGO'S HI FI @Concorde 2
Mungo's Hi Fi is a sound system based in Glasgow, Scotland which follows the original Jamaican sound system tradition.
11pm – 4am
Tickets: £10
Madeira Dr, BN2 1EN, Brighton Tel: 01273 673311 Website, Email
Sunday – Afro Celt Sound System @Concorde 2
With sales now topping one and a half million albums and two Grammy nominations to date, Afro Celt Sound System celebrate their 20th anniversary with a stunning new album, 'The Source' (29th April / ECC Records) and a UK tour bringing their exhilarating live show to venues around the country.
'a delirious mix of primal intensity, spiritual beauty and explosive rhythms…..a colossus of an album."  fRoots Magazine
7pm – 11pm
Tickets: £22.50
Madeira Dr, BN2 1EN, Brighton Tel: 01273 673311 Website, Email
Featured image by joeri-c