Friday – Matrixxman, Batu, Metrist / L.SAE @Patterns
Zallogut 4 is…
Matrixxman [Ghostly International/ Dekmantel]
Batu_music [ Timedance / Livity Sound]
Metrist L.SAE [Opal Tapes / Timedance]
11 pm – 4 am
Tickets: £6
10 Marine Parade Brighton BN2 1TL Tel: +44 (0)1273 894777 Email, Website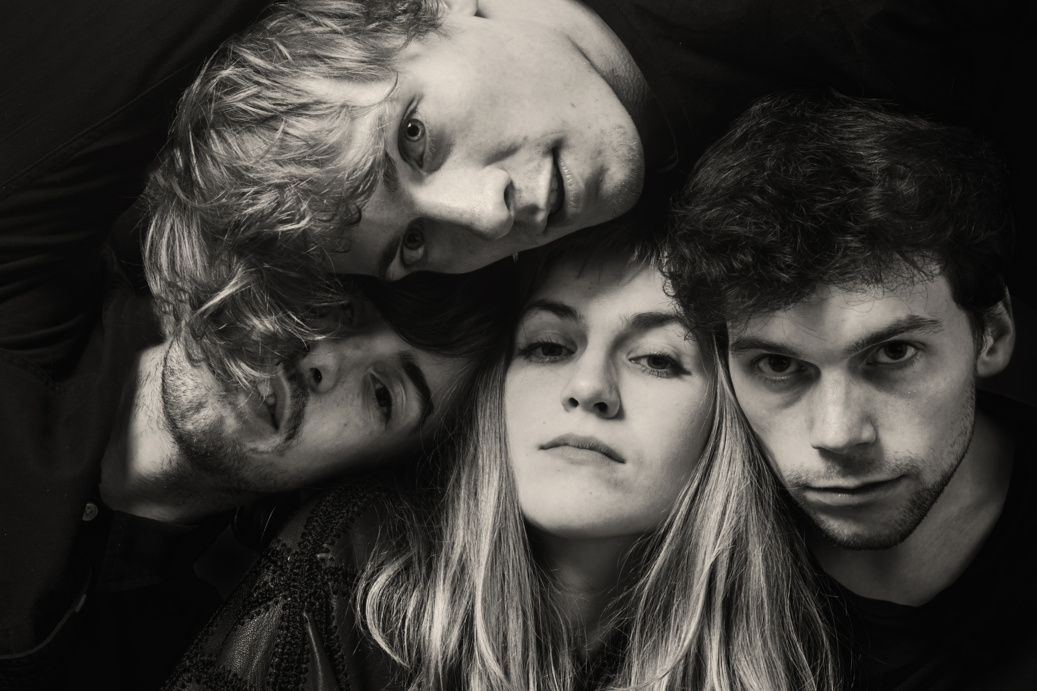 Friday – ESTRONS @Komedia
In the short time the band have been performing, Estrons have achieved an immense amount off their own back. The band feature in The Guardian's Future 50 Artists of 2017 as well as DIY Magazine's Class of 2017.
7 pm
Tickets: £7.50
44-47 Gardner St, Brighton BN1 1UN, Tel: 0845 293 8480 Email, Website
Friday – David O'Doherty @Brighton Dome
Big Time
David O'Doherty – the Aldi Bublé, the Ryanair Enya – is delighted to present a brand new show of talking and songs played on a crappy keyboard from 1986.
This year David's comedy has been nominated for the best show awards at the Adelaide Fringe and Melbourne International Comedy Festival and he spent the summer on tour around America with Flight of the Conchords.
8 pm
Tickets: £19
Church Street, BN1 1UE, Brighton Tel: 01273 709709 Email, Website
Friday – DISCO INFERNO @Maggie Mae's
Here it is… Our 1st Disco Inferno Live Night… Huge interest already for this fantastic event. Expect to hear… Chic, Donna Summer, Gloria Gaynor, The Pointer Sisters, KC and the Sunshine Band plus Many many more all performed live by our very own 'Charisse'.
8:30 pm
Tickets: £10
69-71 Preston street Brighton, BN1 2HG Tel: 01273 727 827 Website
Saturday – ACID BOX: GO!ZILLA / WHITE ROOM / SKINNY MILK @The Hope & Ruin
Rattling guitars shredding their way into your ears. A whole lot of '90s noise, surfy choruses and an unadulterated punk attitude.
11 pm
Tickets: £5
11-12 Queens Road, Brighton, East Sussex, BN1 3WA, Tel: 01273 325793 Email, Website
Saturday – The Lawrence Jones Super Band @The Round Georges
What else could you wish for on Valentines Weekend more than The Lawrence Jones Superband, playing originals, jazz, funk, soul and a whole lot more. Veterans of the Lion and Lobster and many, many other venues locally and internationally, this line up features:
Terry Seabrook – organ
Malcolm Mortimer – drums
Lawrence Jones – flute, sax, vocals
Guest vocalist to be confirmed.
8 pm
FREE ENTRY!
14-15 Sutherland Road, BN2 0EQ Brighton, United Kingdom Facebook Event
Saturday – Josie Long @Brighton Dome
This is a show about optimism and hopefulness and about looking for people and things to look up to. It's about wanting more from life than it might be up for giving out. It's about struggling with realising what you are, who you are and what you can't change about yourself, and about really feeling like an outsider for the first time.
8 pm
Tickets: £15
Church Street, BN1 1UE, Brighton Tel: 01273 709709 Email, Website
Saturday – It is still 1985 @The Haunt
A footlose journey into the Sony Walkman of Patrick Bateman. Like stepping into a John Hughes movie 'It is still 1985' captures the feeling of the decade that brought you legimately great & legimately terrible pop music all in one epic party every Saturday at The Haunt. With a wild crowd of young partygoers who mostly don't remember the 80s firsthand, prepare to delve into a world of innapropriate dance moves & a whole heap of fun at what is widely regarded as Brighton's most popular & most fun night.
11 pm
Tickets: £3
10 Pool Valley, Brighton BN1 1NJ Email, Website
Sunday – Valentine Salsa @Revolution
Come celebrate Valentine with us on the dance floor, learning, meeting new people and having fun. You can come with your partner, your friends or by yourself, We've got the steps, the move and grooves, to keep you dancing, motivated and inspired.
All levels Welcome | Beginners | improvers | intermediate | Advanced
Salsa Classes 8:30 – 10pm
Latin Fever Party 10pm – 3am
Free Entry!
77 West Street, BN1 2RA Brighton, United Kingdom Facebook Event
Friday/ Saturday/Sunday – Sleeping Beauty & A Little Prick @The Old Ship Hotel
The show provides a wonderful contemporary musical journey though Panto with comedy and banter along the way. This next production features 3 highly talented stars from London's West End who lost their Panto virginity in our production at the beginning of the year .
5 pm  OR 8 pm
Tickets: £19.80/22
Kings Road, BN1 1NR Brighton, United Kingdom Facebook Event
Sunday – Omid Djalili @Theatre Royal
Award winning comedian and actor Omid Djalili known for his legendary stand-up performances, is back on a nationwide tour! Intelligent, sometimes provocative and always entertaining, his stand-up is a hugely energetic and captivating comedy masterclass. His credits range from Hollywood to television and the West End stage. Earning praise across the world for his performances Omid recently starred in Dickensian (BBC1), Lucky Man (Sky1) and Going Forward (BBC4) with Jo Brand.
7:45 pm
Tickets: £27.15
New Road Brighton East Sussex BN1 1SD Tel: 0844 871 7650 Website