It's only been a short week, but most of us probably still can't wait to head into the weekend. Luckily, your nice big Saturday sleep in is just around the corner. But don't sleep in for too long as there is heaps of cool stuff going on in Brighton that you surely don't want to miss out on.
Friday – Sgt Peppers 50th Birthday Party @ Komedia
It's probably one of the most seminal albums of all time, Sgt. Pepper's Lonely Hearts Club Band. With its release dating exactly 50 years ago, it's time to celebrate its legacy and its creators. Join the DJ's from Brighton's Resident Records on an epic journey through the album and this incredible music era. Other than songs from The Beatles, there will be music from other legends like The Beach Boys, The Kinks or Pink Floyd.
Doors open at 11 pm. Komedia Brighton. Tickets are £5 in early release or £8 at the door.
Friday – Pop Tartz @ Revenge Brighton
If the 60s or 70s aren't so much your cup of tea, then this one might be more of your taste. Immerse into the pop universe, celebrating everything related to this incredible movement and music genre that has freed generations! Famous LGBT bar Revenge is hosting its weekly Pop Tartz club night. From Britney to Beyonce and beyond, there will sure be many big sing-along pop anthems on the menu.
Starts at 10:30 pm. Revenge Brighton, 32-34 Old Steine, Brighton. Entry is between £2,50 and £6.
Saturday – Bondax @ Patterns
After their sold out 2016 Bondax & Friends tour, the DJ duo is back in Brighton for a full on four hour set at Patterns! Who knows, you might even get a sneak peak into their upcoming new LP.
Starts at 11 pm. Patterns, 10 Marine Parade, Brighton. Tickets are £10,25.
Saturday – Sound Of The Crowd @ Hotel Pelirocco
After the big success of their last gig at the rocker hotel, Sound Of The Crowd Will be Back for another life gig at the Peli. The tribute band will come with a big set of their favorite 80s tunes!
Gig starts at 7:30 pm. Hotel Pelirocco, 10 Regency Square, Brighton. Free entry.
Saturday – Musical Theatre Showcase @ The Old Market
Musical Theatre students from STAC @ Northbrook present a showcase of their works at The Old Market including classic as well as contemporary pieces.
Shows run at 3 pm and 8 pm. The Old Market, Upper Market Street, Hove. Tickets are £10, £6 concession.
Saturday and Sunday – Vegan Summer Fest @ The Level
170 stalls, 15 world food caterers, all day live music and cookery demonstrations. Brighton's vegans will find themselves in heaven this weekend on The Level.
Runs from Saturday to Sunday from 10 am to 5 pm. The Level. Entry is £5.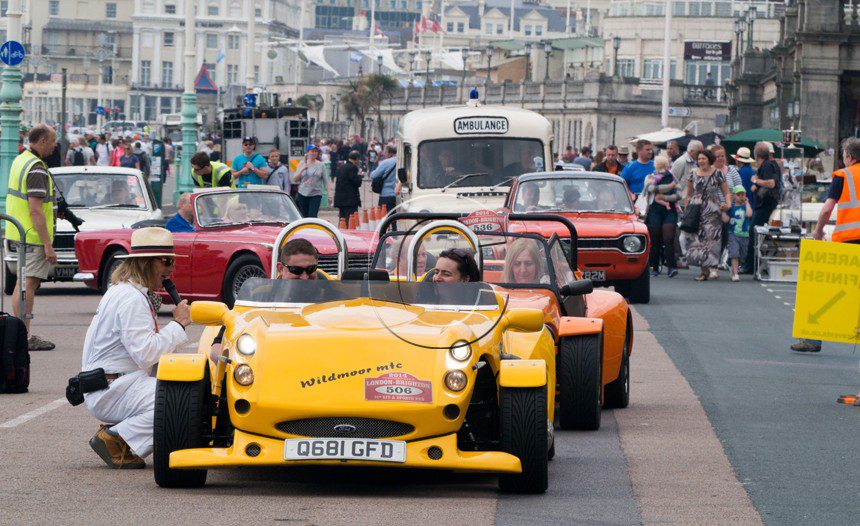 Sunday – London to Brighton Classic Car and Kit and Sports Car Run @ Madeira Drive
Two weeks ago, it was the minis, this weekend it's gonna be classic cars that will take over Madeira Drive. Head down to the seafront to see hundreds of gorgeous classic and movie cars.
Static show from 10 am onwards, arrival of participants from midday on. Madeira Drive. Free entry.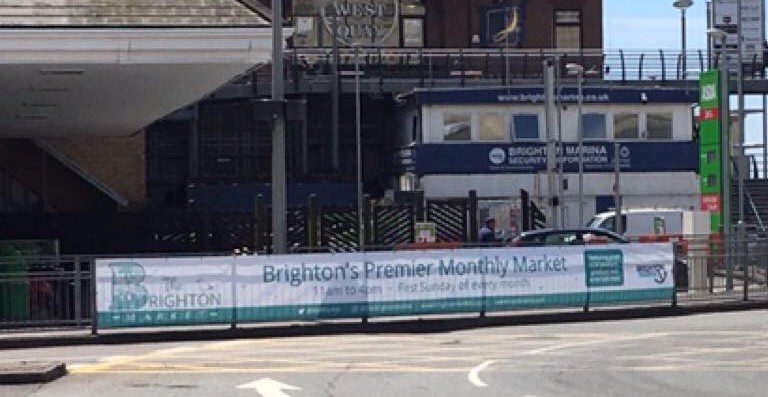 Sunday – Brighton Market @ Brighton Marina
Featuring local arts, crafts, vintage, food and produce, The Brighton Market is held once a month at Brighton's Marina.
Stalls are open from 11 am to 4 pm.  Brighton Marina Square.