For the cinema-lovers 
Moonlight @ The Duke of York's Picturehouse 
Moonlight is already shaping up to be one of the most acclaimed and eagerly awaited movies of 2017. The film follows the story of one boy as he grows from young, naive schoolboy living with his emotionally unreliable addict mother to bullied teenager fully discovering his sexuality to confident drug-dealing adult. See this richly-praised flick before its general release on February 17th.
9 pm, Duke of York's Picturehouse, Preston Rd, Brighton BN1 4NA, Website 
TrueLove @ Duke's at Komedia 
This one's one for the long-term couples. Blending real-life stories with choreographed sequences in this genre-blending tale in which reality and fantasy are blurred. Delving deep into our collective perception of relationships and love, LoveTrue tackles universal themes by focusing on the personal stories of a trio of young people.
6:30pm, Komedia, 44-47 Gardner St, Brighton BN1 1UN, Website
Some Like it Hot @ TOM's Film Club 
Some Like it Hot has garnered a reputation over the years as being widely considered one of the greatest and funniest comedies ever made. Watch it in style at the first cinema to open in Hove since the 1970s.
8pm, 11a Upper Market Street, Hove, BN3 1AS, Website 
For something more unorthodox 
A Valentine's Day of Horror with Guided Tours in Brighton and Sussex
 With a twisted theme of 'Love Gone Wrong', this tour is one for the lovers of all things dark and gory. Take a trip that's sure to make you see Brighton and Hove in a different light and learn about some of the "crimes passionelle " that have taken place on the city's dark streets. Check out the
Facebook event
for more information. The tour costs £5 and booking isn't required.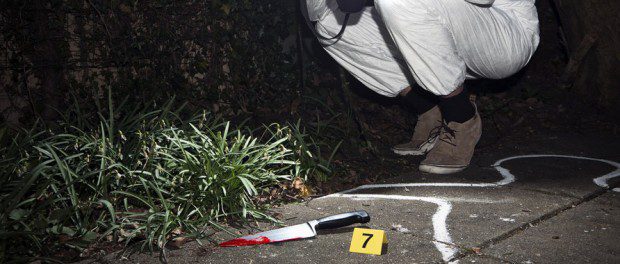 CSI Whodunnit? @ Brighton Youth Centre
If you're a budding detective, ditch the date and spend love day forensically investigating a crime scene with your family instead. The event, organised by Brighton Science Festival, will see you lifting fingerprints, analysing blood spatters, and matching hairs and fibres under the microscope. Much better than re-watching CSI at home. 
Tickets are £12.50 each or £40 for a family of four
.
Three sessions at 9:30am, 12:00pm, and 2:30pm. Brighton Youth Centre, 64 Edward Street, BN2 0JR,
Website 
For live entertainment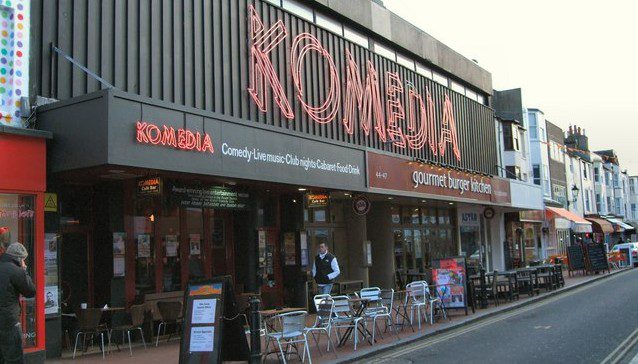 Krater Comedy Club Valentine's Day Edition @ Komedia 
Share some valentine's laughs with the people you love! Komedia is also running deals for those who want to wine and dine their dates.
Doors 7 pm, Komedia, 44-47 Gardner St, Brighton BN1 1UN, Website
Not Dead Enough @ Theatre Royal 
If your date prefers detective mystery stories to candle lit dinners, they'll be sure to enjoy the world premiere of multi-million selling author Peter James' latest thrilling stage show.
Doors 7:45 pm, New Rd, Brighton BN1 1SD, Website 
Lust & Love @ Proud Cabaret 
Complete with a three-course meal, this naughty and nice show is a performance of two halves; sassy and risque burlesque for lust, and sweet and classy numbers for love. This seductive little soiree is the perfect set up to share in some sassy entertainment with your loved one or impress on a date.
From 7pm, 83 St George's Rd, Brighton BN2 1EF, Website