No Comments
Artist of the Week: James Kuszewski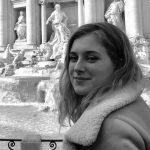 On

14th December 2019

https://www.brightonjournal.co.uk
This week Brighton Journal spoke to James Kuszewski, a local artist working in ink wash and graphite. Based at his studio in Henfield, James enjoys scaling the surrounding downs and woodland for inspiration. Storytelling is often at the heart of his artwork, with his current series exploring how experiences may shape us. James has recently been showing at the 'New England House Open Studios', and has exciting projects planned for next year. Take a look at his incredible work.
What are you doing today?
Mostly cleaning up my studio after showing at the 'New England House Open Studios' last weekend. It seems the copious amounts of bubble wrap, mount board, frames and paper have been breeding as I'm sure I didn't make that much mess! I'm currently on day three of the cleanup! 
Describe where you do most of your creative work.
It depends on what I'm working on. Most of my 'Art' time is spent at my studio on an old farm in Henfield just over the Dyke. I can shut myself away and at night there is total silence. I'll occasionally do some on location drawing when out and about scaling the downs and meandering through woodland. I'm a big country walker and always foraging, on the look out for the next found object to drag out of the bushes and carry home. I take after my grandad in that respect. A 'collector of things'.
What's the most exciting thing you've worked on?
I've had a bit of a portfolio career so it's quite difficult to answer as each project has its own element of excitement. If it doesn't, then I shouldn't be doing it. From my late 20's into my 30's I was a singer in band and so naturally I found myself creating artwork for us and others too. This at the time was particularly exciting for me, not only because it combined two passions of mine, Music and the Visual Arts but also because it was in support of a bigger project.
What made you decide to become an artist?
My degree was in Theatre and Visual Arts, so I've always had/needed a creative outlet, be it performing or making. However, I suppose the catalyst for my current work in the Visual Arts was when I decided to leave the Band, everything in my life just stopped. Despite it being my decision to leave, I found myself alone for the first time in years and it was extremely difficult. I had nothing left. By chance, at that time I had a commission inquiry, which was then followed by another and before I knew it I was drawing for a solid 4 months. I realised at that moment that this was an opportunity to start again. I had no responsibilities to hold me back and so I said to myself I'd say "yes" to every opportunity that presented itself that year. By the end of that year I had completed numerous portraits and illustrated an animated music video even though I had no idea who was going to help me animate it at the time. I just did it! With the help off my closest friends Pol and Bobby, we turned it around in 6 weeks. It was also the year I discovered my drawing technique using graphite, charcoal and ink. So in short, I didn't really decide. It was just sort of a 'happening'.
What are you currently working on?
I've recently completed my latest piece 'Metamorphic', a diptych in the Graphite and Ink series I'm doing, so I'm taking a bit of time to contemplate a follow up piece. I'm getting a lot of good feedback about this series and it's the work I'm most proud of at present, so it's important to me not to rush it. Off the back of this body of work, I'm also currently in discussions in regard to a big project I might be involved in next year and I'm really excited about it. It's going to require a lot of time and collaboration which I love, so everything is crossed for its fruition.
What are the key themes in your work?
In explanation of my work, I often say it's a commentary on how we at times wear our experiences around our neck like a medal. Something we can hold up to say "look what I've been through", giving a reason for why we are who we've become, both positively and negativity. Or something we secretly hold onto, acting as a barrier, or the anvil around our necks inhibiting us from moving forward and gaining new experiences.
In the case of my piece 'The Push and the Pull', the figure tentatively reaches forward, perhaps unnervingly testing his limits, dipping a tie into something new, or reminiscently holding onto a misguided sentiment of the past. Either way, he is in 'Limbo', unable to push back nor move forward. A place I've found myself in many a time and at points, for the longest time.
So again in short, my current work explores how our experiences and society have the ability to shape us. However the series needs to move on to show how it doesn't need to 'Define' us. I'm just not there yet. I'm working on it!
What would you like people to notice about your work?
As you can probably tell from the length of my answers (haha), a depiction of story telling being seen in my work is very important to me. But apart from the ideas of narrative and journey and at the risk of sounding too sentimental, I would love for people to see themselves or identify with it in some way. Not a somber reflection of their own experiences, but more an acknowledgement of strength and determination to push the boundaries for themselves. To let go.
What attracts you to the medium you work in?
My drawing style is detailed and takes a lot of time and control. So I enjoy starting with an ink wash as it encourages me to let go of some control and at times allows the narrative and subject to come to me. Sometimes I see something in the ink straight away like a Rorschach Ink blot test and other times I just keep working into it until the subject materialises. What I like most is that upon talking to viewers of my work, a lot of them have the same experience looking at the finished piece. Things are not always obvious. Sometimes we need to look hard. 
What equipment could you not do without?
My Brain first and foremost (no matter how muddled it is) and then I suppose currently Ink, Graphite and Paper.
Who or what inspires you?
So many things. Nature, Anatomy, Architecture, my Brain, your Brain, Love, Loss, the past, the future and time.
 I am lucky enough to be inspired by and to call many other creatives my friends, Pol Camarero Just (DOP), John Moore (Artist and Jewellery Designer), Solange Leon (Artist and Architect) Sarah Arnett (Artist and Designer) and so many more lovely beautiful people who inspire me. Life sometimes swallows me up but it's these people and more I haven't mentioned that keep me going, support and who pull me back and push me forward (Thanks you lot I'd be lost without you!)
How is your work affected by living in this area?
In the first year of having my studio out in Henfield, I probably did more walking across the downs and down muddy tracks and through woodland, than I did making any art. I call this time 'Finding Jimbo'. It was a time of great reflection and so the local landscape and indeed the sea are very present in my work, not necessarily in an obvious way, but it's there all the same.
What's your favourite thing to do locally?
Have a good old chat over a pint in a pub, dinner with friends and home for a cuddle.
What's your favourite gallery (or place to see/experience art)?
Locally I'd say Cameron Contemporary and Art Republic. But you find the occasional beauty if you rummage through picture frames in charity shops. I once bought a picture in a charity shop because it reminded me of a stone I once found! I now display them together. I'm terribly exciting like that! Haha
If you could collaborate with one artist, from any time, who would it be and why?
Well besides the possible collaboration next year (TBC) I'd have to say either:
The late 'Susan Hiller' for her installation 'From the Freud Museum'. This installation has always stuck with me (being the collector of things) with her use of archive boxes and display of objects and is currently partly inspiring a side project I'm beginning to work on exploring Tensions. 
Another would be an Audio/Visual installation with Cellist and composer David Darling. His Album 'Darkwood' is just beautiful and I do a lot of work listening to those soundscapes.
And finally I'd have to go back and learn from the Pre-Raphaelite artists and Sir E C Burne-Jones for their anatomical study drawings alone. Anatomy and the nature of these studies are inspiring my work more and more.
What's your favourite colour?
Rainbow….. oh and Greyscale!
To find out more about James and his work, check out his website, Facebook and Instagram.