If you want to nestle in with a famous person in a lovely Brighton home where would you live? Simple, Millionaires Row, also known as Celebrity Row, and the huge 1909/1910 built art deco beachfront properties that make a two bedroom mid terrace seem petite. Lured by the stunning views and quite possibly by their fellow celebrity neighbours, Brighton has attracted the great and the good to its heart.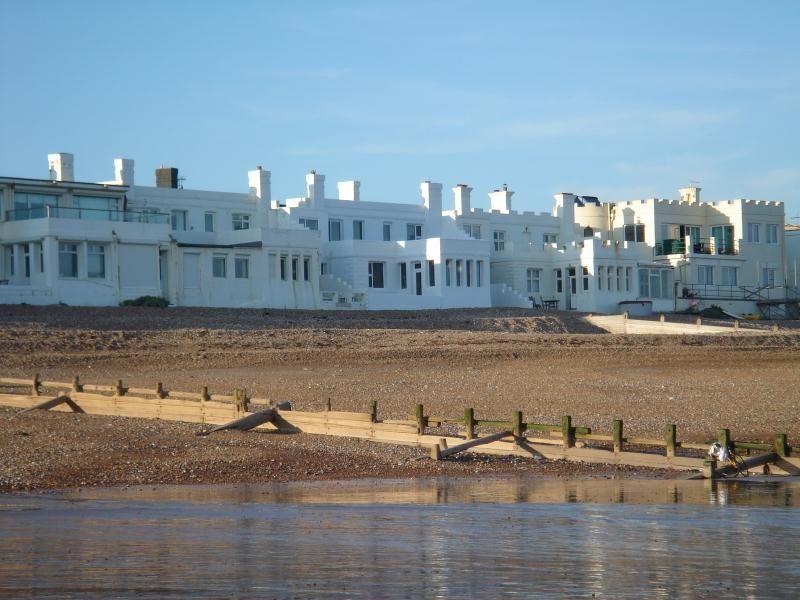 Possibly the best known current resident in Millionaire's Row is musical goddess Adele. Just one of the properties in her portfolio, her £2 million home on the Western Esplanade was purchased in 2012 and it is a convenient base for Simon Konecki, her partner, who comes from and has his company in the area.
They are the first of several celebrity owners of the eleven houses that make up the cul-de-sac, nearby is the home of the celebrity couple who have become synonymous with Brighton, Norman Cook and Zoe Ball. Norman, a.k.a. Fatboy Slim, brought beach parties to the masses here and owns the Big Beach cafe at Hove Lagoon plus two other properties on Millionaire's Row.
Paul McCartney had a home on Millionaires Row but this was sold by his ex wife Heather Mills to Norman Cook in 2012.
Millionaire's Row still plays host to comedian/actor/writer David Walliams and to Eastenders and Heartbeat actor Nick Berry and his family. Western Esplanade has played host to Frank Sinatra and Ava Gardner as party guests in its celebrity rich history.
There is a rumour, never confirmed, that David and Victoria Beckham own a property in either Millionaire's Row or Kemp Town.
James Morrison, Stephen Tompkinson, Chris Eubank, Darren Day, Noel Gallagher and Mark Little call Hove home.
Marti Pellow from Wet, Wet, Wet moved into Sir Laurence Olivier's former Royal Crescent home, meanwhile Patsy Palmer, most famous for her Eastender's role, lived in a £3 million property in Kemp Town before moving to California.
Other famous Kemp Town residents include Simon Fuller, the man who created the Spice Girls, and Star Wars actor Ralph Brown.
Sir Laurence Olivier's widow, actress Joan Plowright still lives in Brighton as do fellow actors Brian Capron (Coronation Street,) Judy Cornwell (Keeping Up Appearances,) Victor Spinetti and ex Crossroads star Tony Adams. Steve Coogan and his co-writer on many projects, Henry Normal, both have homes plus comedians Julian Clary and Mark Williams were tempted to Brighton and Hove. The champion skater Robin Cousins and playwright Steven Berkoff up the celebrity statistics further. Nick Cave lives between Brighton and Hove and is often spotted by locals in coffee shops.
In case you were interested in making a purchase, 4 Western Esplanade became available in 2015, with a £4 million price tag; its price was reduced after a few months on the market. Adele lives at number 5 so you won't have any complaints about the neighbours, although apparently her dog likes to wander in to other Millionaire's Row homes.