Yesterday bjournal gave you some great fitness apps that meant you could still workout without leaving your house. However, we know that there are still going to be some of you who will go out in all weathers for a run, a bike ride or to go hiking. Therefore we think it's very important that if you are going out in the winter months that you stay protected from the elements and the environment around you. We've compiled a list of hi-tech sports gear that will keep you warm, dry, seen and stylish. All of the items can be found in both men and women's sizes.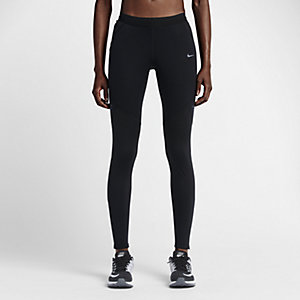 Nike Shield Tights: Wind and water resistant and designed to keep you warm in cold weather, the Nike Shield Tights are a must if you're running in all weathers. It also has a zip pocket with a vapour barrier so your phone doesn't smell sweaty and most importantly, it has reflective elements which means you'll stand out when the light hits you.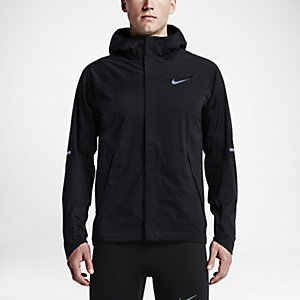 Nike ShieldRunner: Great for when it's really rubbish out, this jacket will regulate your body temperature and is wind, water and snow resistant (the only time you should be running in the snow is in a snowball fight) to make sure your completely focused on your run. It also has fold over mitts so you can stay even warmer, as well as a media pocket inside the jacket.
Techfit Climawarm Shirt: This top will keep you warm in the cold using breathable, climawarm fabric. It also has thumb holes to keep your hands warm which is perfect for those days it's too mild to wear a jacket like the one above, but cold enough to wear something that will regulate your temperature.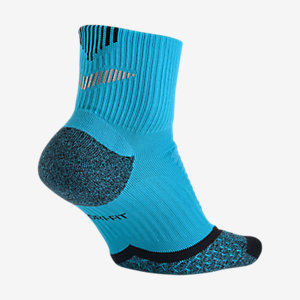 Running Socks: Because not all socks will do the job properly. Invest in some running socks to keep your feet dry, comfortable and free from sweat. These ones have three levels of cushioning to soften the impact and have reinforced heel and toe for durability. Who knew you had to have such complicated socks?!
Climawarm Graphic Gloves: Cold hands are the worst, so having a pair of gloves that are designed for exercise would be a great investment. These gloves will make sure your hands keep toasty and warm using breathable fabric and, if that wasn't reason enough, they also have a conductive fleece on the thumb and index finger so you can use your smart phone whilst wearing them. What a world we live in.
Holly Martin
holly@brightonjournal.co.uk
feature image: Nike