It's Burns Night! Scots around the world are celebrating the birthday of Robert Burns with whisky, haggis, and poetry. So, what actually is Burns Night?
Burns Night is held in honour of Scotland's most famous poet. The tradition of celebrating Burns Night started a few years after his death in 1796, when his friends commemorated his career on the date of his death (July 21st) each year. Robert Burns has been widely regarded as the national poet of Scotland, and is also known as the Bard of Ayrshire. He was considered a pioneer of the Romantic movement. After his death he became a source of inspiration to the founders of both liberalism and socialism as well as a cultural icon in Scotland. During the 19th and 20th centuries he achieved cult status. In 2009 he was chosen as the greatest Scot by the Scottish public, beating William 'Braveheart' Wallace.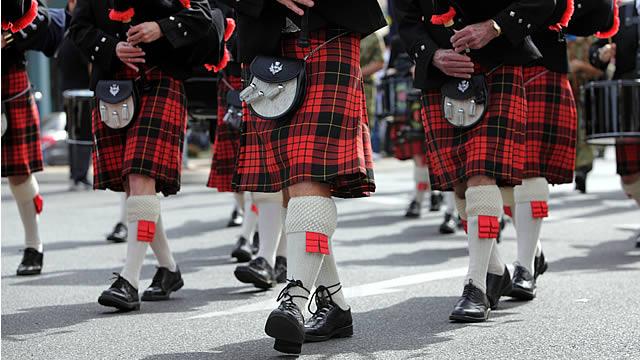 Robert Burns also associated with the song "Auld Lang Syne" (though the origin of the song is actually unknown), the song most commonly sung on the last day of the year. As well as this, Burns also wrote poems and songs such as "A Red, Red Rose", "A Man's a Man for A'That" and "To a Mouse".
There are many ways in which Scots celebrate Burns Night, mainly with drinking whisky, eating haggis and listening to poetry readings. The traditional Burns Supper starts with soup, usually Scottish broth, and then is followed by haggis with turnips and potatoes. Though haggis isn't everyone's cup of tea, it is at the heart of Burns night. To celebrate Burns Night, whether you're Scottish or not, here's a Burns Night themed recipe for you to try.
Crisp Fried Haggis with a Chili Dipping Sauce
300ml veg oil for frying
1 haggis
160g self-raising flour
240g plain flour
pinch turmeric
pinch smoked paprika
280ml sparkling water
salt and pepperFor the sweet chilli dressing
4 tbsp rice wine vinegar
2 tbsp sweet chilli sauce
4 tbsp light sesame oil
For the batter, place both flours into a large bowl, add the turmeric, paprika, salt and pepper and gradually whisk in the cold sparkling water until you have a batter the consistency of double cream.
For the dressing, whisk together all the ingredients in a bowl and set aside.
For the haggis, remove the casing and chop into bite size pieces. Roll between your palms to make even balls. Dust with flour, shake off any excess. Meanwhile, heat the oil in a deep-fat fryer or a large wok. To test the temperature, pop in a small cube of bread – if it turns golden-brown in 30 seconds, you're ready to go. As always, keep a close eye on hot oil.
Dip the floured balls into the batter and gently drop each one into the hot oil. Deep fry for 3-4 mins or until crisp and golden brown. Lift out with a slotted spoon, and drain on kitchen paper.
Serve hot with the dipping sauce.
Holly Martin
holly@brightonjournal.co.uk
recipe from here
feature image from here