No Comments
"Boot banks" improve accessibility to Brighton community football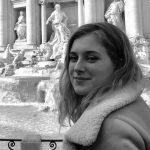 On

27th August 2019

https://www.brightonjournal.co.uk
Not sure what to do with that old pair of football boots you've got lying around? You can now donate your once-loved boots in aid of Brighton's community football.
Brighton & Hove City Council have set up a series of "boot banks" across the city's leisure centres as part of a scheme to help those who cannot afford the footwear.
These boots will be donated for public use at the new 3G Portslade football pitch. Work on the pitch is currently underway, with plans for it to open in late September. The 3G pitch is replacing its synthetic surface, which is now deemed worse for wear.
Chair of the Tourism, Equalities, Communities & Culture Committee, Councillor Alan Robins, said:
The boot bank came about as a result of wining funding for our wonderful new 3G pitch in Portslade. You need to wear specific boots to play on the surface and we all know sports boots are expensive, and children grow out of them quickly so we came up with the idea of a recycling bank for these boots.

It means that everyone will be able to play on the new pitch and they can be used by the students at the local school, the Portslade Aldridge Community Academy. Football is incredibly popular in the city and access to a first-class 3G surface will be a great asset to the community, so we don't want anyone to miss out.
The boot banks scheme is a partnership between Freedom Leisure and the city council, who collectively aim to remove any barriers that would prohibit the public from playing football on the new 3G pitch.
The recycling boot banks are located at Stanley Deason and Withdean leisure centres, as well as Portslade Sports Centre where the new pitch will be.
The council are encouraging the public to donate football boots of any size, provided they are clean and are not badly damaged. Moulded studs are ideal, however they are also taking in boots with screw studs.
The new 3G pitch follows a grant from the Premier League, The FA and Government's Football Foundation. The 3G pitch will divided into thirds, each third equipped with a set of 7-a-side goals as well as LED floodlights.