At the young age of thirty-five, Zac Posen has reached the dizzy heights of fashion royalty, something which young designers can only dream of achieving at that age. Born and raised in New York City, Posen interned with fashion designer Nicole Miller during his sophomore year at high school, and earned a place in the pre-college programme at Parsons School of Design. Renowned for its fashion design programme, the school boasts an impressive alumni having educated the likes of Donna Karan, Marc Jacobs, Tom Ford and Alexander Wang. At the age of eighteen he was accepted into the womenswear degree program at the famous Central Saint Martins College of Art and Design in London. He was also mentored by curator Richard Martin at The Costume Institute of The Metropolitan Museum of Art. In 2001, Zac Posen constructed a gown entirely made from thin leather strips and dressmaker hooks and eyes. This was displayed by the Victorian and Albert Museum and featured in their 'Curvaceous' exhibition.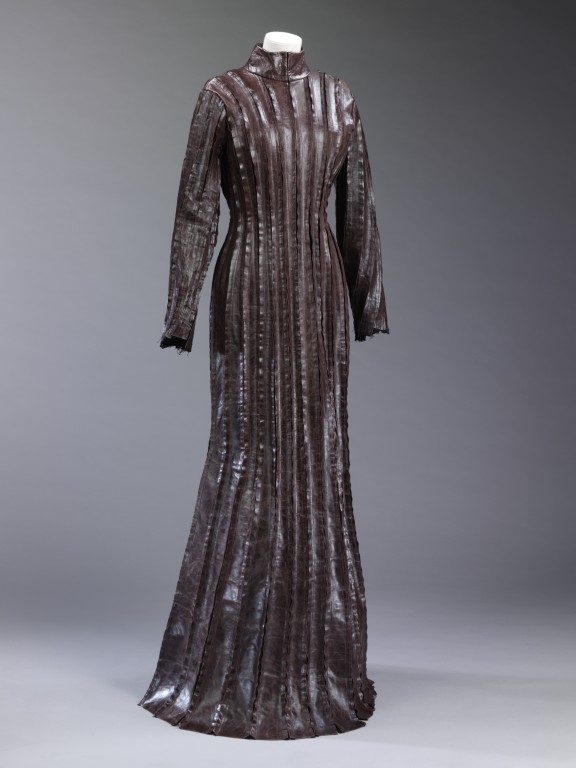 Posen is extremely well-connected, a dress he made for Naomi Campbell in 2000 changed hands amongst high profile fashion insiders several times, and his future publicist and event producer offered to represent him for free. He was chosen to present a capsule collection as part of GenArt's FRESH Faces in Fashion New York 2001. In the same year, he was courted by fashion giants Yves Carcelle, Sidney Toledano and Domenico De Sole. In 2004 Sean John, a high-end, urban fashion brand made an investment deal with Posen and in 2005, child-star-turned-designer Ashely Olsen interned with Posen whilst studying at an undergraduate college within New York University.
Zac Posen collaborated with store Target and his capsule collection was released in seventy five stores across Australia. He has also partnered with retailer David's Bridal and created Truly Zac Posen, a line of affordable bridal gowns. He was named Creative Director for Brooks Brothers and was expected to modernise their signature women's clothing and accessories line. Posen boasts many A-list fans such as Natalie Portman, Rihanna, Kate Winslet, Cameron Diaz, Jenifer Lopez and Amanda Seyfried, and has had his gowns showcased on the red carpet by Glenn Close, Reese Witherspoon, Naomi Watts, Sofia Vergara and Uma Thurman to name but a few. In 2012 it was announced that Posen was going to be an official judge on Project Runway season 11.
More recently, it has been announced that MAC cosmetics are collaborating with Posen to create a make-up collection. "Over the past 15 years I have learned a great deal from MAC about beauty. Fashion and beauty go hand-in-hand and I have always wanted to create a make-up collection to complement my designs and brand" Posen said in a statement. This is his first ever signature collection and has said that he wanted to keep to collection luxurious, a little mysterious and clean with star wattage, according to Cosmopolitan. The beauty range will include eye, lip and cheek products, finishing powder and two brushes. All make-up in his shows each season are done by MAC make-up artists. James Gager, senior vice president and group creative director of MAC cosmetics told Vogue that the capsule make-up collection is the perfect encapsulation of both MAC and Posen, with something sophisticated and sexy for every woman out there. This isn't the first time MAC cosmetics have collaborated with big names, having earlier collaborated with A-listers such as Miley Cyrus, Rihanna and Nicki Minaj. The line will hit MAC counters in February 2016.
feature image from here
Holly Martin
holly@brightonjournal.co.uk