No Comments
Top Board Games to Play This Christmas
On

25th December 2015

https://www.brightonjournal.co.uk
Christmas is all about food, laughter, and obliterating your family at board games. Put away the mobile phones and settle down to destroy relationships and cut family ties with these iconic family board games.
Monopoly: Voted the UK's favourite board game, Monopoly is an instant classic. It's become so popular that there are a number of different versions of the board game, from the Here and Now edition featuring an electronic banking system, to Doctor Who, Marvel and Game of Thrones themed versions of the game.
Cluedo: Another family favourite, it's not Christmas until you have to solve a murder. Cluedo also has different versions of the game, from Sherlock to The Simpsons proving fun for all the family.
Cranium: An unlimited amount of opportunities to embarrass yourself during Cranium as you hum, draw, sculpt or impersonate to win points. Gets easier the more you drink. 
Trivial Pursuit: Another classic game that's been updated throughout the years to make it more family and Generation Y/Millennial friendly. The ultimate game to test your trivia, this board game is an instant classic.
Pictionary: That game that involves you doing a terrible drawing then stabbing it with a pencil while your partner fails to guess what you've drawn.
The Game of Life: The only game in which Millennials can buy a house in the same year they achieved their degree. The Game of Life is a game that teaches you that money isn't everything, though it does help if you have won the lottery three times.
Scrabble: Prepare to throw the dictionary on the floor, or at a relatives head, playing the classic word game. You wouldn't think that a tame word game would cause so much tension, but it only takes one person to get out the Scrabble dictionary for it all to kick off.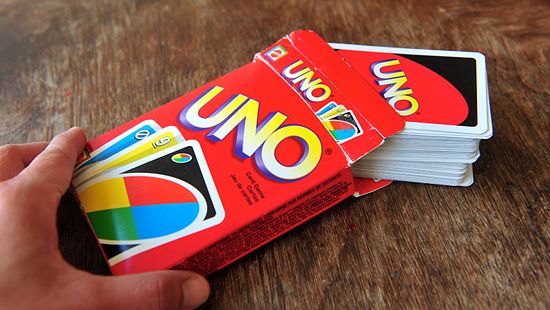 Uno: Another great game if you don't have much space, and they also do a travel pack for those having to travel from house to house this year. All fun family games end with someone throwing cards on the floor in frustration, and Uno is the perfect game for that.
Articulate: Another game that will ruin Christmas, Articulate involves someone trying to describe as many card entries as possible to their team mates in thirty seconds. This game is not for the weak, the pressure will get too much and someone will crumble, just hope it's not someone in your team.
Risk: Nothing like global domination to get you into the festive spirit. The picture above is the Game of Thrones version so you can say 'the Lannisters send their regards' before you kill everyone and take the Iron Throne.
Bjournal does not take responsibility for any physical or emotional damage caused due to these games. Merry Christmas!!
Holly Martin
holly@brightonjournal.co.uk