Monday 2nd October – Red Rum Club / Full Fat Light Bulb / Roman Scott @ Green Door Store
This QM Records showcase delivers musical excellence from Liverpool in the form of 'Red Rum Club', an infectious indie rock band, as well as local talent from quickly rising acts 'Full Fat Light Bulb' and 'Roman Scott'.
 Red Rum Club – Formed in 2014, Red Rum Club are an 'alternative rock' band from Liverpool. Their catchy lyrics and melodies combine old and new wild western vibes and the 80's influence ensures an utterly unique sound.
'Massive, hooky, well-crafted songs, infectious and highly polished pieces of structured verse, chorus and melody, belted out with rockstar assurance, and that oh-so-memorable gloss of mariachi trumpet' (VME).
Full Fat Light Bulb – Full Fat Light Bulb are a young, fast-rising funky rock band from Brighton. Their memorable lyrics instantly get everyone to sing along and are certainly not one to be missed!
Roman Scott – The born and bread Brightonian is a prime example of an upcoming artist. His modern electronic style promises to get your feet moving and will make you want to groove on the dance floor.
Event link – http://thegreendoorstore.co.uk/events/by-arrangement-of-qm-records-02-10-17/
Tuesday 3rd October – Vessels / Alex Banks @ Sticky Mike's Frog Bar
Two extremely talented acts combine to deliver a gig that will help you forget it's only Tuesday.
Vessels – About to release their most ambitious album yet, entitled 'The Great Distraction', Leeds based Vessels channel a unique electronic tinged post-rock sound that is constantly evolving, and translates perfectly to a live show. Seriously, don't miss this one!
Alex Banks – This talented Brighton based support act is not only a multi-instrumentalist, but also a composer and producer who puts on a great live show.
Event link – https://afterdark.co/events/brighton/sticky-mikes-frog-bar/vessels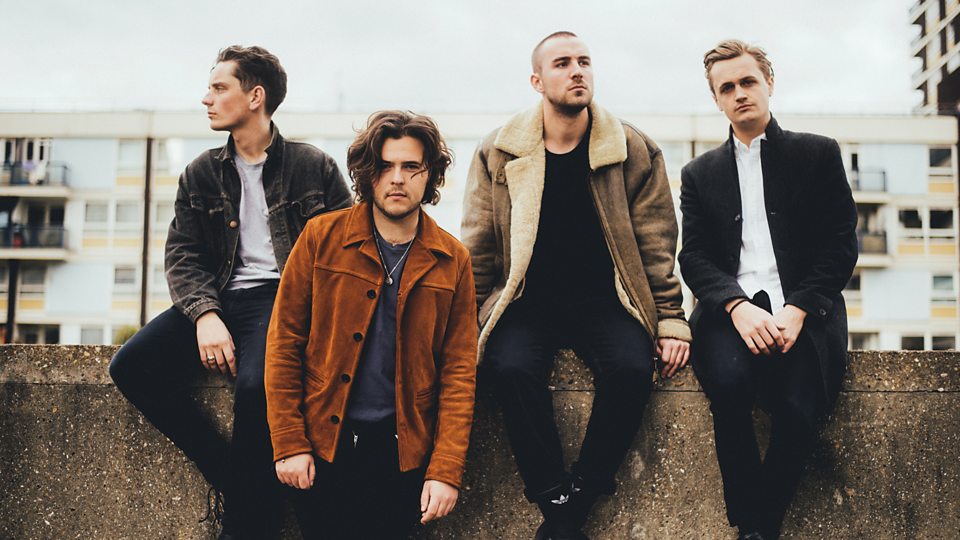 Wednesday 4th October – Amber Run @ Concorde 2
Enjoy a mid-week gig down Brighton's seafront and catch British quintet Amber Run, a London/Nottingham derived band delivering lush, cinematic pop with a moody and introspective tone. Their music is a huge success, with them already having played festivals such as Reading Festival, and having their debut album produced by the Arctic Monkeys producer. Hot off the release of their latest album 'For A Moment, I Was Lost', this gig needs to be witnessed.
Event link – https://www.concorde2.co.uk/events/amber-run
Thursday 5th October – Jehst / Sonnyjim @ Patterns
Combining two artists that are storming the UK Hip-Hop scene, you don't want to miss this gig.
Jehst – Jehst has been at the forefront of his home country's Hip Hop scene since the early 2000's. With an extensive discography reaching into triple figures, and a string of critically acclaimed albums under his belt, Jehst's heartfelt lyricism and authentic production has earned him a global reputation as a master in his chosen field.
Sonnyjim – Renowned for hard-hitting putdown bars, and for being the king of similes, Sonnyjim is taking the scene by storm.
Event link – https://www.skiddle.com/whats-on/Brighton/Patterns-/Jehst-/13024806/
Friday 6th October – The Mouse Outfit / Prince Fatty @ Concorde 2
This gig sees the carnival collective Fiesta Brighton transform Concorde with immersive intergalactic decor, as the 9-piece Hip Hop collective The Mouse Outfit take to the stage with their horn heavy, funk driven full live show alongside reggae royalty Prince Fatty.
The Mouse Outfit – The Mouse Outfit are a production team and 9 piece hip hop band centered around core members Chini, Pitch and Defty. They are currently recording and performing with Dr Syntax, Sparkz, Truthso Mufasa, Fox,Dubbul O, Black Josh, and other artists. Hot off the back of an incredible performance at Outlook Festival in Pula, Croatia, these are a bunch you cannot afford to miss. 
Prince Fatty – Mike Pelanconi, better known under his record name Prince Fatty, is a British sound engineer and record producer. Known for his immersive reggae and dub sounds, he puts on a renowned show that will be impossible to stand still to.
Event link – https://www.skiddle.com/whats-on/Brighton/The-Concorde-2/Fiesta-Bombarda-Brighton—The-Mouse-Outfit–Prince-Fatty/13036280/
Saturday October 7th – The Cosmics / Beach Riot / Kid Kapichi @ The Hope and Ruin
Known for their affiliation with future rock and roll stars, 'This Feeling' put on a night filled to the brim with talent and music to keep you dancing all night.
The Cosmics – A unique garage punk trio hailing from Birmingham, The Cosmics have been compared to bands such as The Undertones and Blondie, and are quickly cementing their place in the scene.
Beach Riot – Describing their sound as 'Fuzz Pop', Beach Riot are ready to bring live music back to how it should be – moshy, sing-along affairs of tracks motivated to making you move.
Kid Kapichi –  Making colossal noise with massive catchy hooks, Kid Kapichi put on a supremely exciting live show through sophisticated musicianship and undoubted talent from all members.
Event Link – http://www.hope.pub/events/2017/10/7/this-feeling-with-the-cosmics-beach-riot-kid-kapichi