Part two of our Halloween what's on guide, here are five more things you can do this Saturday.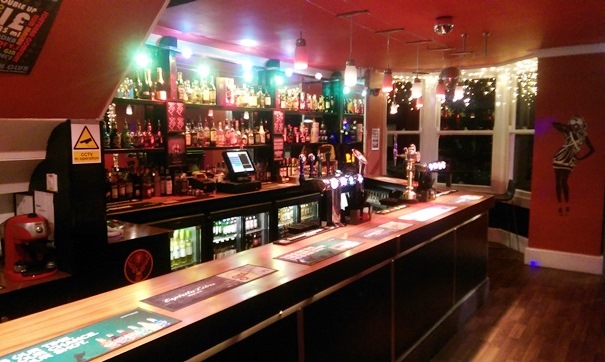 Halloween Party at FunkyFish: FunkyFish nightclub are hosting a Halloween party this Saturday, giving a free shot to those in fancy dress and playing the best of eighties and nineties music. Tickets are only £5 and are available here. Also, they're giving away prizes for the best costumes and you can't miss out on that.
Family Halloween Disco: Fun for all the family at Bird Studios, there's games, a costume contest for both adults and children as well as child friendly snacks. More importantly, there's a disco and a licensed bar. Adults go free and tickets for children are £5 in advance, £7.50 on the door. Get the tickets here.
Emporium Halloween Disco: This strictly costume only disco, hosted at the Emporium Theatre, will have special guests, a costume competition, as well as a photo booth and all sorts of spooky goings on. Tickets are £10 each but also include a welcome drink, and it will definitely be a night to remember…or not remember. Get tickets here.
Fear on the Pier: Definitely not for the faint hearted, but definitely one for the thrill seekers, for £15 you can get unlimited rides all night long, exclusive entry to Horror Horatio's Bar as well as being treated to live DJ sets and special exclusive offers all night long. Buy your ticket here. Remember, many rides on the pier have height restrictions so Fear on the Pier won't be for the little ones.
Fright Night: And finally, the biggest Halloween event in Brighton and Hove this year, Fright Night. Essentially a mini-horror filled festival, Fright Night starts at 3pm on Saturday afternoon and carries on until 11pm. With an indoor and outdoor music stage, multiple bars as well as an Old Mine Horror Maze and a classic haunted house. There will also be fun fair rides, spooky snacks and so much more. The headline act has yet to be announced so keep an eye out for that this week. Tickets, and more information, can be found here.
Whatever event you choose to go to, you can guarantee it will be a great, and spooky, night.
holly@brightonjournal.co.uk