Halloween is fast approaching, and last weekend I've been swamped with messages from friends asking me what they should wear. Halloween is a tricky one, it's cold, so do you brave it and go as Tinkerbell, or decide one night isn't worth a week long cold and dress as a Nun? Do you spend a lot of money on a costume or do you try and make one yourself? The questions are endless, and they have many answers, but fear not because here are some great Halloween costume ideas that will hopefully answer some of your questions.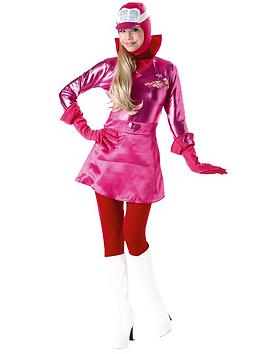 Penelope Pitstop: A true fashion icon and one of my childhood heroes, I always dreamed of being Penelope Pitstop and now I can. Sort of. This outfit from Very is a bit pricier than the others on the list but it does come with the full outfit including the hat, gloves and leggings. Now, all you need is her car.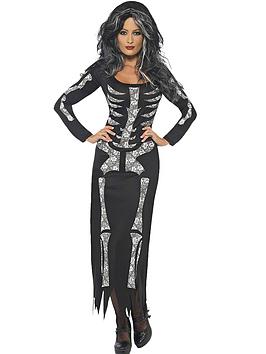 Skeleton Tube Dress: For women, Halloween can be a tricky one because every other costume, particularly the cheaper ones, have less fabric than the t-shirt I'm currently wearing. This makes it very difficult to find an appropriate costume for all occasions. This tube dress is low in price, looks good and can be worn all day: from the kid's party to the adults. Perfect.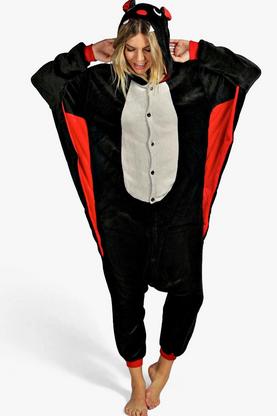 Bat Onesie: The ONLY time it is appropriate to wear a onesie in public is definitely on Halloween and this adorable Bat onesie from boohoo is perfect, not only can you wear it to the party but you don't even have to get changed out of it when you get home. Take pride in the fact that you're going to be the coolest, and warmest one at the Party.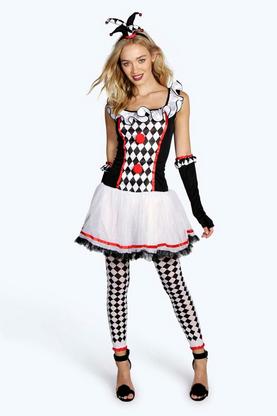 Harley Quinn: Harley Quinn, the crazy but awesome Batman villain is a great costume for this year, and is particularly relevant with the upcoming release of the Suicide Squad movie, where Harley Quinn is played by the gorgeous Margot Robbie. Also, if you want a great couple costume, get your other half to dress as The Joker. There will be no doubt you'll see a few Batmen to take down on Saturday night (if you do get into a fight with Batman, please do not blame bjournal)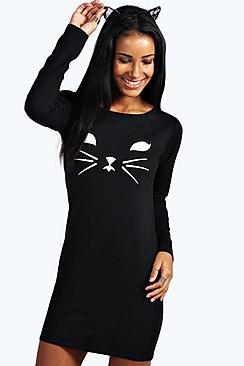 Cat body con dress: A subtler Halloween costume, but still great nonetheless. Invest in a pair of cat ears, and you'll have an easy and cheap outfit that also looks really adorable. You can also wear the dress all year round, for every occasion, I would leave the cat ears at home though.
There are five great Halloween costume ideas, ranging in price and effort, but all will definitely impress at a Halloween party.
holly@brightonjournal.co.uk