With the World Cup and Wimbledon now both concluded, you might be feeling lost on what to do with all this free time. Here is a selection of events in Brighton to meet all those post World Cup blues!
BOFs Beach BBQ @ Big Beach Café – Friday 20th July
If a summer beach party is just what you've been longing for in this heatwave, Brighton Outdoor Fitness have got you covered! Come down to Brighton Beach Café this Friday and enjoy a BBQ with drinks and music. Dine in the sunset and dance the night away in the moonlight with your favourite dance song. What are you waiting for?
Big Beach Café, 19:30–01:00, £20.00 per tickets and for more information see Facebook page. Kingsway Hove Lagoon, BN3 4LX Brighton.
Bluebell Steam Railway & Vineyard Bus Tour – Friday 20th July
This Tour of the Railway and Vineyard begins this Friday and will run for one week only. Expect to be enthralled by the history of this historic railway and the knowledge of English sparkling wine production. Convenient transport, expert guides, picturesque scenery and a locally sourced pub lunch, this is the perfect weekend excursion and an opportunity not to be missed!
South Downs Area, (Pick Up at Jurys Inn Hotel), E Sussex, BN1 4DJ, 9:00 – 16:30 (7.5hrs), £79.00, tickets/more info,
5 courses of Vegan Food @ The Marwood Bar and Café – Saturday 21st July
Vegan masters SuperDoux pleasure us this Saturday with an exclusively Vegan menu inspired by the colours of the day. Accompanied with vegan beverages, live music and comedy, this 5 course dining experience will cater for you.
The Marwood Bar and Cafe, 18:45 – 22:00, £27.00, tickets/more info, 52 Ship Street, Brighton, East Sussex, BN1 1AF
Image by Jazz re:fest 2018
Jazz Re:Fest 2018 @ Brighton Dome – Sunday 22nd July 
Do you want to experience all that the Jazz world has to offer? Here's your chance! Just in its 6th year, this event at the Brighton Dome features live performances from over 60 musicians, artists and DJs. Furthermore, it is the first time this event has moved out of London and therefore is a must for all local Jazz enthusiasts! Additionally tickets are free for under 16s so a perfect place for families. Read our full post on Jazz Re: Fest here.
Brighton Dome, 12:00 – 19:30, £7.50, tickets/more info, Church Street, Brighton, East Sussex, BN1 1UD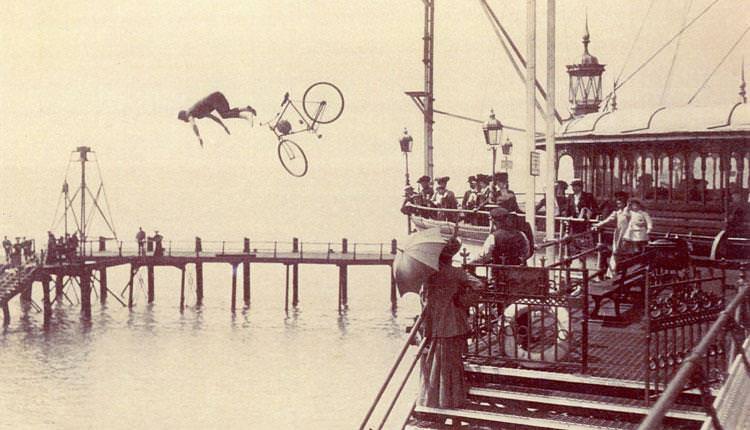 Brighton Seawater Tour – Sunday 22nd July 
Ever wondered why Brighton is such a popular seaside resort town? From health, to amusements and architecture, you can expect an historic account of the impact of seawaters attraction right up to the present day. A nicely condensed one and a half hour session that requires no booking enables you to dive straight into the tour!
Meet at the Brighton Volk's Railway Station, 11:00 – 12:30, website, Madeira Drive BN21PS
Natural Perfume & Aromatherapy Workshops @ Kate Langdale Flower Studio – Sunday 22nd July
First of all this workshop enables you to make your very own fragrance sourced straight from natural resources. But as well as smelling glorious, you will also experience and learn about the origins of the ingredients and their health benefits.
Kate Langdale Flower Studio, 10:00 – 13:00, website/tickets, 84 Bath Street, Just off Dyke Road nr 7 Dials., Brighton, East Sussex, BN1 3PD