Brighton welcomes the new year of university students this week and a wide range of things to do to greet them. As the month of September ends, the city is bustling with exciting events for all ages including an eagerly anticipated music festival and the continuation of Brighton Digital Festival.
The Messy Edge – Friday 28th September 
Brighton Digital Festival is hosting their in-house conference to discuss how our reliance on technology affects society. The event hosts a range of speakers in collaboration with the Sussex Humanities Lab.
Attenborough Centre for the Creative Arts, 10am-6pm, £20.
S. Carey – Friday 28th September 
One Inch Badge present S. Carey, the solo project from the drummer and backing vocalist of Bon Iver. His music brings tinges of indie pop and folk that has been likened to Fleet Foxes and José González.
The Haunt, 7pm-10.30pm, £14.
Brighton Photo Fringe – Saturday 29th September 
The launch party to Brighton's Photo Fringe invites you to celebrate photography from innovative artists from around the city on the Seafront. The festival will take place over October in exhibitions all over Brighton and Hove.
Carousel's, 9pm-11pm, £5. 18+
Boundary Festival – Saturday 29th September 
Brighton welcomes back Boundary Festival with huge names from electronic music, including headline slots from DJ EZ and Andy C. Final release tickets are available to buy via ticket arena.
Stanmer Park, 12pm-10.30pm, £55. 18+
Viva! Vegan Festival 29th-30th September 
Brighton Viva Vegan Festival is returning to the city to offer over 100 food and drink stalls with cuisines from ten different countries around the world. A range of workshops and cooking demonstrations will be displayed with clothing and gifts available to purchase. Read more about the festival here.
Hilton Brighton Metropole, 29th September, 11am until 30th September, 5pm; £5 on the door. All ages welcome.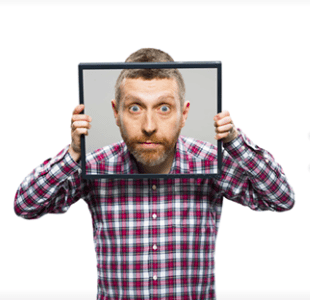 Dave Gorman – 30th September 
Touring his brand new show,With Great PowerPoint Comes Great ResponsibilityPoint, Dave Gorman is heralded "the King of Powerpoint comedy" by The Guardian. Immerse yourself in a comedic analysis of computer technology that you might not have considered before.
Brighton Dome, 8pm, £29, limited availability.