One Comment
A Lot Of Happy Smiles At Brighton Chocolate Festival Last Weekend!
On

16th October 2018

https://www.brightonjournal.co.uk
Hundreds gathered at the Brighton Chocolate Festival last weekend to meet some of the UK's best chocolatiers prior to the UK's Chocolate Week. The festival, brought to Brighton by Discover Cocao, offered lots of free tasters from companies promoting ethical and sustainable chocolate production, and options accommodating vegan and gluten-free diets.
Jack from Cocoa Island brings the love of chocolate to all ages through different workshops.
Most of the stalls at the festival promoted a 'bean-to-bar' promise, highlighting how the best-tasting chocolate comes from sustainable and ethical sources.
Mona from Harry Specters, a luxury chocolatier providing employment and work experience opportunities for individuals with autism.
Queues excitedly gathered around the two chocolate fountains for the whole weekend.
Galia and Katie, the ladies from Brighton-based, Choc Chick, who are dedicated to creating different products using raw cocoa for all diets.
With almost forty different stalls at the festival, it was crucial to make the right choice of chocolate for some people.
From the Well-Bean Company, Laura discussed how her chocolate endorses a healthy relationship with food and the mind with all-vegan products.
These fantastic familiar faces were sculpted by Jen Lindsey-Clark and her team at Chocolatician, the people making chocolate into art.
James, the owner of Hassocks-based J. Cocoa, creates zero-waste chocolate bars, mainly using beans sourced ethically from Nicaragua.
Visitors on Sunday afternoon were met with a wonderful performance from the vintage harmonising group, The Whiskey Sours.
Emily and Franck from Goldfinch Chocolate, based in Lincolnshire, who use recycled cocoa bean shells for the bars' wrapping.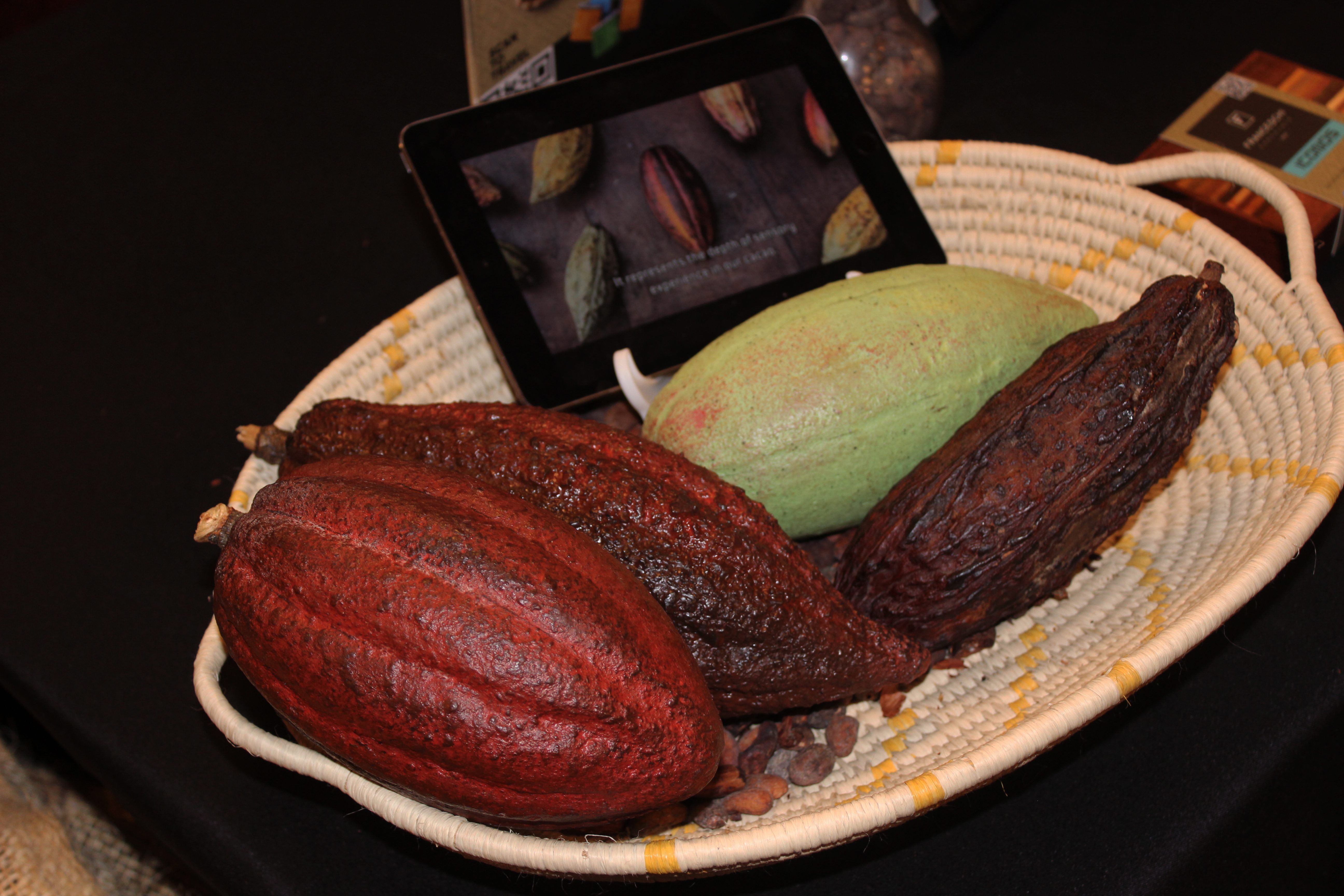 Many stalls at the festival had models of the cocoa bean to show members of the public the origins of the chocolate they produce.
Melanie and James, the Seed Chocolate makers selling alcohol chocolate infusion kits alongside their award-winning bars.
A take on the well-known chocolate, this hand-crafted 'Snykers' bar uses dairy-free ingredients.
Do you have a venue or event you want to promote? Get in touch with us here.