In 2013, a garment factory in Bangladesh collapsed, killing 1,100 people and injuring a further 2,500 making it the worst industrial disaster the country has ever faced. The event triggered an international campaign to improve working conditions, as well as higher pay in the world's second-largest garment industry. Since this tragedy, people are becoming more aware, and more concerned, about whether their clothes come from. Bjournal have already written an article on where best to buy ethical fashion in Brighton, but what about when you want to shop high street brands?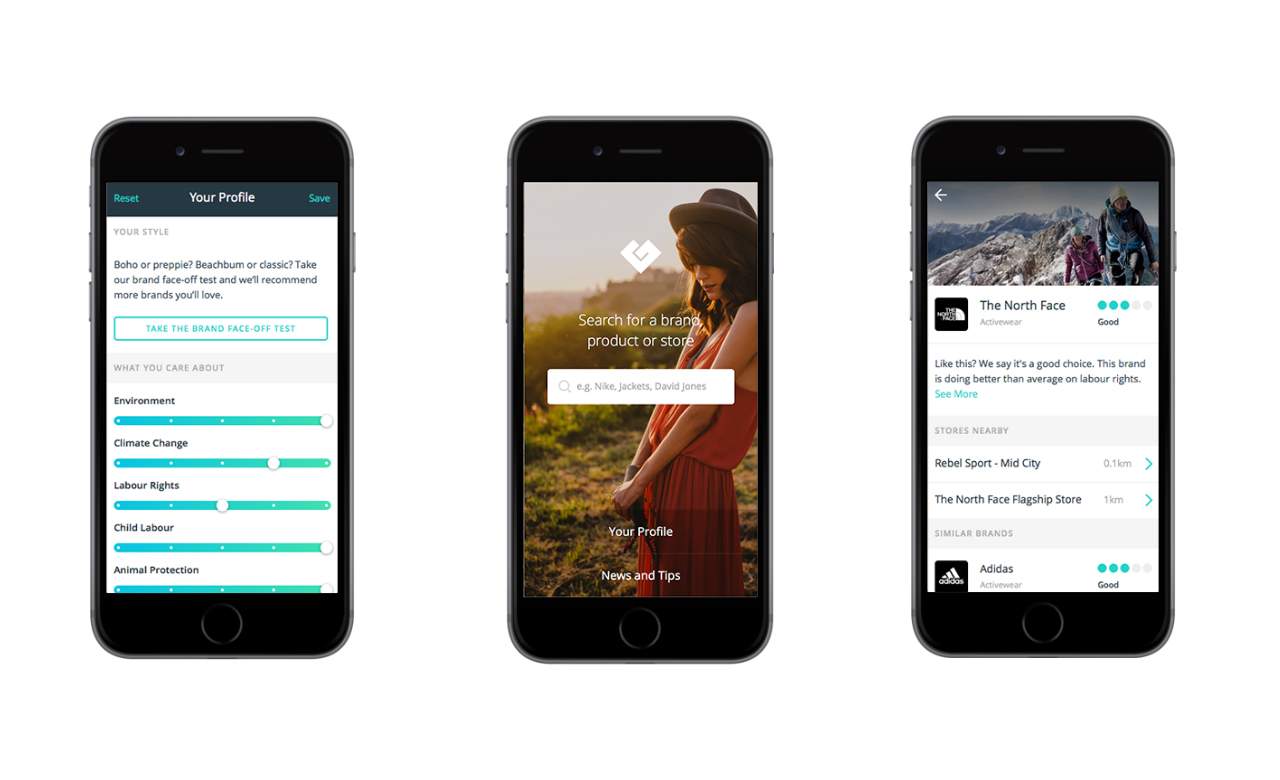 Good on You is an app, available on ios and android, that lists more than 3,000 clothing brands and assess each of them on how they perform ethically. The categories are as follows: labour rights, the environment and animal protection. Labour rights are ranked by the factory conditions as well as how much they are paid, the environment is assessed by the brand's use of hazardous chemicals, dyes and water during the production process and animal protection is ranked on whether they use animal products. You can even rank the categories in order of importance to you.
The brands receive an overall rating as well. For example, H&M is rated "it's a start" based on its use of using leather without disclosing its source, Nike is also rated "it's a start" and Dunlop is labelled "not good enough". To make the ratings, Good on You relies on information that is available to the public, but put it all in one place in an easy to use phone app. It takes into account any accreditations or certifications a brand has received from third parties, such as Fairtrade certification or the Global Organic Textile Standard and whether brands themselves have signed up to self-enforced agreements such as the Bangladesh Accord on Fire and Building Safety. According to Mashable, the creators of the app are considering whether brands are having a positive social impact, such as making donations from sales. The CEO and founder of the company, Gordon Renouf, told Mashable Australia "Fashion is an industry that has a big impact on the environment, labour rights and animals, and is said to be the second most polluting industry in the world". Renouf has also said that Good on You will be ready to look at cosmetics and personal care products in the new year.
This app allows you to shop high street brands but also know that you are being ethical at the same time. It puts all the information you want to know, and high street brands don't necessarily want you to know, in one simple app right there on your phone. You can download it here for ios and android here
Holly Martin
holly@brightonjournal.co.uk