This week Brighton Journal spoke to local artist Peeky Free aka Ste McGregor. Peeky Free's work focuses on the mundane, elevating it into 'something iconic, noticeable and beautiful.' His recent work explores tileable patterns, directly linking to the processes of sampling and looping that he uses in his music. He primarily makes vector based images on a computer, and will soon be bringing more stencil and lino printing into his practice. We discussed Peeky Free's plans for a new studio, as well as his animation work and favourite things to do locally. Keep reading to find out more about Peeky Free and his amazing work.
What are you doing today?
Recuperating from a chest infection, tonnes of meds, tonnes of tea and new ideas.
Describe where you do most of your creative work.
All at home at the moment… I've had an offer to share a mate's studio which I'm going to take up very soon when I get out of the computer and onto making bigger work, somewhere between the iPad or the PC. We've just had a clear out and I've fixed up my studio area so it's more conducive to creating ideas rather than trying make something from on top a pile of old wires, defunct midi controllers and dust. I've got a bookshelf now which, at the very least, makes me feel clever. I want a 'proper' studio though. Soon.
What's the most exciting thing you've worked on?
It's always about what's going to happen next, but I guess getting the first batch of prints back of the noodle images was a buzz… I've been nervous about every step of producing my new work, even from running off rudimentary prints and seeing how they look in the real world. It's all a bit unknown and exciting. The work I'm doing at the moment is reliant on third parties, printers, laser cutter people etc, so getting anything back from them is always exciting, no matter how big or small.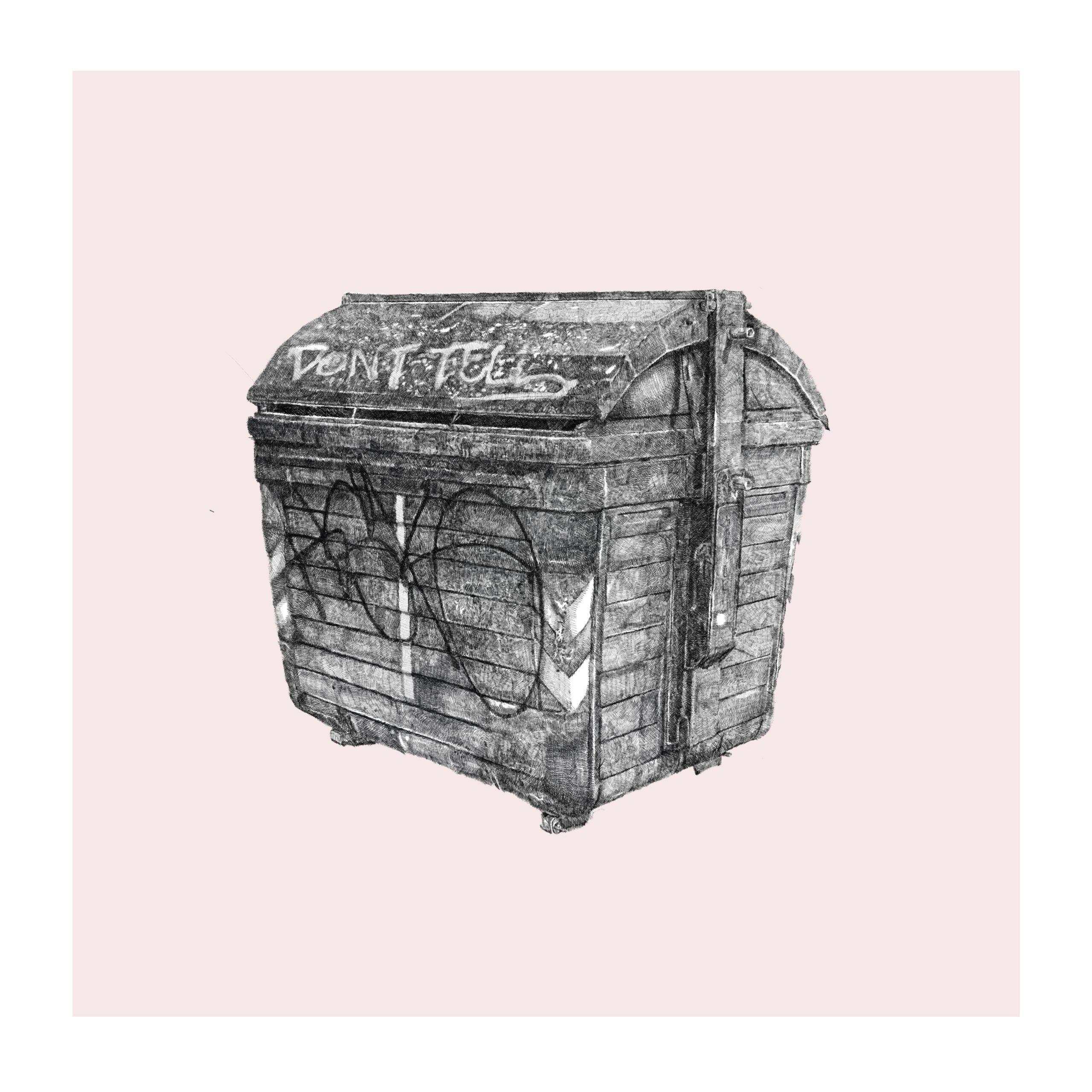 What made you decide to become an artist?
I didn't have a choice, it was the only thing I was really good at school. Other subjects followed once I'd got my head round the whole 'learning' thing, but I'd always been off in my own daft world with ideas that seemed more important to me than learning German. I was 'good at drawing' and my art teacher was the only person to really encourage me, so it became my thing. I stuck at it through A level, Foundation, Degree and an M.A. in Advanced Digital Design and while I moved my creativity into commercial areas like animation, I still had enough leeway to execute my own ideas. I make music too and released a couple of albums at the same time as the animation work. It's all the same thing. The same voice.
What are you currently working on?
I want to get out of the machines and into bigger stencil and lino printed works. I'm still making the vector based images in the computer, but will be breaking out onto canvas and paper soon. Just got some new stencils back from the 'laser people' today and they're well exciting. I've got a bunch of different ideas I like to run at the same time, each has a different creative concern. I've recently become interested in creating my own tileable patterns or 'loops' which can potentially go on forever, they can be at the fore of the finished image or used as a background texture to another image I might be working on. As well as the pattern work, I'm building a few ideas in 3d to be printed as sculptures or animations while carrying on with the iPad drawings – the text ideas like 'I Don't Get It' and the 'Shit Windows' drawings and animations are always on the boil too and NFTs are happening so there's potential for all of this work to only turn up on screen. Exciting times.
What are the key themes in your work?
It's about paying attention and elevating the mundane into something iconic, noticeable and beautiful. Ramen noodles become permanent icons. Snippets of twitter chat become immortalized. Long-neglected windows are given a new life and a little narrative unfolds. It's often fun.
There's aspects of my process which links directly to my music. In the same way I'd sample and loop elements from old records to create a new sound, I've created tileable parts of each of the ramen studies, creating a potentially endless pattern which can be applied as a texture to other work or be the main show.
In terms of how I make my art, I like to wrestle with perceptions of art, its traditions and the perceived authenticity of craft and technique.
What would you like people to notice about your work?
Folks appreciate my work for all kinds of reasons, whether it's the colour, the level of detail and effort it takes to create, the fun oddity of it, its bluntness, its narrative or politics. Being noticed would be a start. To engage them, a dream.
What attracts you to the medium you work in?
Convenience and possibility in equal measure.
What equipment could you not do without?
"Have you seen my Apple Pencil?"
Who or what inspires you?
You've got to let it all in, all of the things. The music, the art, the film, the stories, the news, the view, the sky, the chat. All of it.
How is your work affected by living in this area?
Brighton has a lightness and ease about it which, when in the mood, it can really get your 'flow' on. Plus it's small enough to walk around and the hills keep me two stone lighter.
What's your favourite thing to do locally?
Somewhere between long distance running and extreme loafing.
What's your favourite gallery (or place to see/experience art)?
I'm frequently elated and surprised by the stuff you find on walls. I'm loathed to use the term 'street art', but yeah, that.
If you could collaborate with one artist, from any time, who would it be and why?
Currently, Phillip Guston, but I fear he wouldn't touch me.
What's your favourite colour?
Elephants Breath.
To find out more about Peeky Free's work, take a look at his website and Instagram.