No Comments
Artist of the Week: Pinky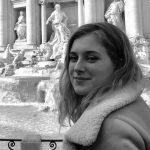 On

7th December 2019

https://www.brightonjournal.co.uk
This week Brighton Journal spoke to local illustrator and muralist, Pinky. Pinky takes inspiration from graffiti, music, fine art, people and nature to create colourful artwork that explores peace, love and unity. He is currently working on a children's adventure story comic book, due to be published in mid 2020. We discussed what Pinky would like others to notice about his work, as well as his favourite things to do locally. Check out his vibrant work.
What are you doing today?
Painting a skateboard, working on an illustration, posting my new prints on my Instagram, cooking a curry and answering these questions!
Describe where you do most of your creative work.
At the Pinkyvision Studios, I share the space with @lonnyvonpop. We can do whatever we want there!
What's the most exciting thing you've worked on?
Maybe the time I went to China to paint a giant inflatable tea pot, that ranks up there.
What made you decide to become an artist?
I knew that if I didn't become an artist I'd regret it.

What are you currently working on?
My epic adventure story told in comic book form. It's aimed at kids and enlightened adults. Due out mid 2020. Keep an eye out for the kickstarter campaign.
What are the key themes in your work?
Peace, Love, Unity and Fun.
What would you like people to notice about your work?
It's hard to miss, but the message of positivity that it's sending out into the world.
What attracts you to the medium you work in?
I'm down with any medium!
What equipment could you not do without?
A Berol Fine Liner.
Who or what inspires you?
60's psychedelia, graffiti, music, fine art, people, nature… You know, all the good stuff.
How is your work affected by living in this area?
The light, the sea, the buildings. Brighton and Hove are a constant inspiration!
What's your favourite thing to do locally?
Go to the studio and make art. Wander around the Laines seeing what's new, hang on the beach at sunset.
What's your favourite gallery (or place to see/experience art)?
Tate St Ives. My retrospective is coming up in 2025.
If you could collaborate with one artist, from any time, who would it be and why?
Old Pablo, we could collaborate on a new Guernica.
What's your favourite colour?
Pink.
To find out more about Pinky and his work, check out his website and Instagram.