Fast fashion has dominated the fashion industry in past years and it was only a matter of time before high end fashion houses had to accept the changes. It has been announced that both Tom Ford and Burberry will be launching a 'see-now-buy-immediately' women's and men's show in September, completely changing the way we do high fashion.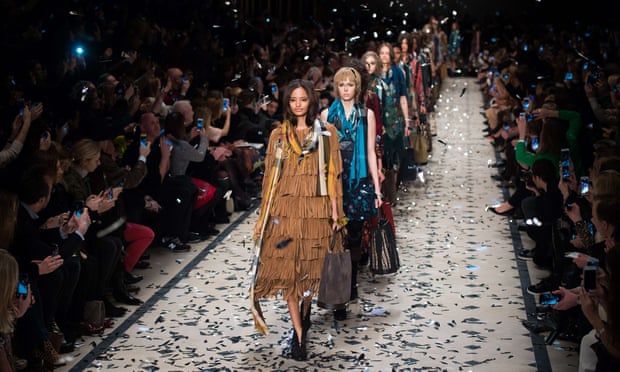 Press previews of Ford's Fall 2016 collection have been called off and the collection will be shown, and sold, all in one go in September. Ford said "In a world that has become increasingly immediate, the current way of showing a collection four months before it is available to customers is an antiquated idea and one that no longer makes sense, our customers today want a collection that is immediately available…showing the collection as it arrives in stores will remdy this, and allow the excitement that is created by a show or event to drive sales and satisfy our customers' increasing desire to have their clothes as they are ready to wear them."
Not only have Burberry changed the way they do runway shows, but they are also reducing the number of them. They are scaling down their catwalk shows, going from four shows to two. Burberry's chief creative and chief executive officer, Christopher Bailey, told WWD "the changes we are making will allow us to build a closer connection between the experience that we create with our runway shows and the moment when people can physically explore the collections for themselves, our shows have been evolving to close this gap for some time. From live-streams, to ordering straight from the runway, to live social media campaigns, this is the latest step in a creative process that will continue to evolve…You can't talk to a customer and say 'We're really excited, we're going to stimulate you and inspire you, but you can't touch it or feel it for another six months.' In fashion we talk about 'a moment', and what feels right for the moment. And I've always battled with that because the moment is when you're showing it, but then you've got to kind of say is it the right moment five or six months down the line?".
This also gives the consumers the upperhand, something previously held by the glossy magazines that work months in advance. Sarah Mower, Vogue's chief critic and British Fashion Council's ambassador for emerging talent has said "it's fashion rebooting to be in touch with reality, currently there's instant access to shows but constant deferral. If you can't buy it immediately, you forget about it". Fashion has become increasingly accessible and this is one more thing to make it so. The fashion landscape is changing, and we're pretty excited.
Holly Martin
holly@brightonjournal.co.uk