Yesterday at the Royal Pavilion pupils from Brighton and Hove primary school went on a dangerous hunt for the dragon rumoured to have lived in the Royal Pavilion in 1967. This was part of a flagship project by Heritage Learning Brighton & Hove. The partnership body connects heritage organisations across the city to offer schools a wide range of learning experiences.
The interior of the Royal Pavilion is a world renowned example of Chinoiserie, a nineteenth century European imitation of 'Oriental' style. Dragons are considered a good omen in Chinese mythology and almost every room includes a dragon of some kind, either hanging from the ceiling or breathing fire from the lights, even carved into the furniture.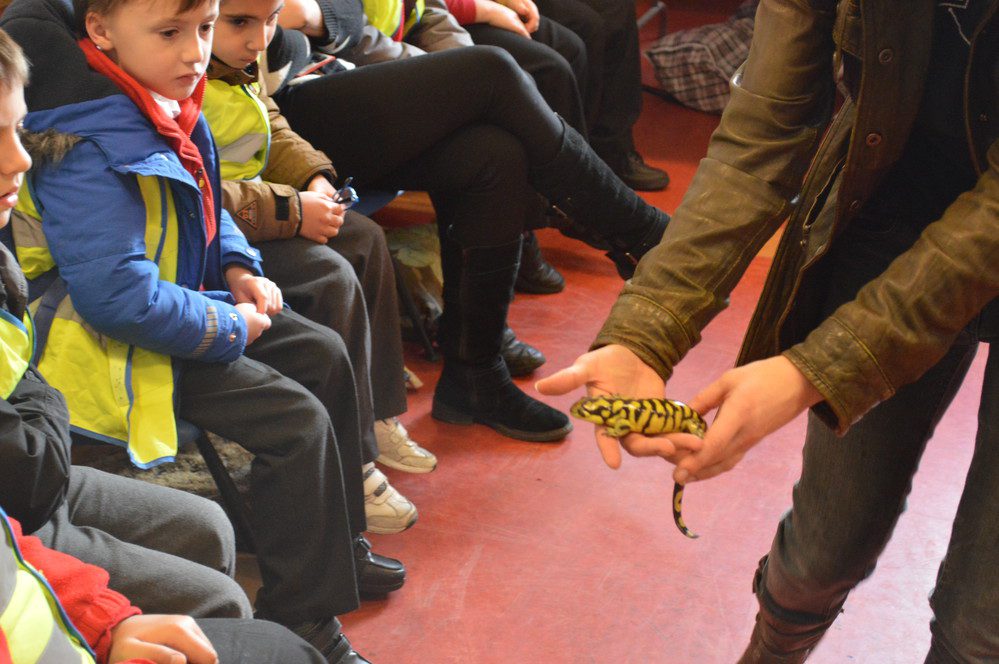 Children from Hangleton Primary School, Stanford Junior School, West Blatchington Primary School and St Peter's Community Primary School are spending the twelfth and the twentieth of January helping solve the mystery of whether a dragon actually lived in the Royal Pavilion. Don't fret, they won't be alone, as they have some particularly brave Pavilion and Museum staff alongside them, as well as a fully qualified 'dragon whisperer' Peter Williams who will help them become dragon experts. Children at the Royal Alexander Children's Hospital will also take part in the project.
The children will have some hands-on experience with Animal School handler Lindsay Cross as they confer with live bearded dragons at Brighton Museum. They will also be consulting the city experts at the Old Police Cells Museum in Brighton Town Hall. The Brighton Town Hall was the home of Brighton's Police Station from 19832 to 1967, and it is thought that it is now the current lair of this mysterious dragon.Heritage Learning Brighton & Hove was founded in 2013 and joins heritage organisations across the city to offer schools a wide choice of experiences for their pupils. The partnership is between Royal Pavilion & Museums, Brighton Toy and Model Museum, The Keep, West Pier Trust, The Fishing Museum, Old Police Cells Museum, Volks Railway, Brighton Dome, Brighton Festival, Whitehawk Air Raid Shelter and Friends of St. Peters at Preston Park.
Royal Pavilion & Museums Learning, Engagement and Volunteers Manager Helen Graham said "We wanted to create a project that would bring children from across Brighton & Hove into a range of the city's heritage sites, for a varied and fun learning experience. We've also worked in partnership with the school's teachers who will follow-up classes in school, where each set of children will make different gifts for the Royal Pavilion dragon". The children will share their findings at the Heritage Learning Celebration Day in Brighton Museum's new Museum Lab space on Friday 18 March 2016, when they will present art, craft and creative writing gifts they have made for the dragon and receive a highly prestigious dragon whisperer 'graduation' certificate. The children at the Royal Alexandra hospital will create a digital book of their gifts for the dragon, and the Museum Lab will then host a public showcase of all the children's work, alongside relevant Royal Pavilion & Museums collection items on the nineteenth and twentieth of March 2016.
Holly Martin
holly@brightonjournal.co.uk