No Comments
Could you be a Sussex Police puppy foster carer?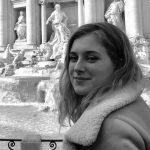 On

30th August 2019

https://www.brightonjournal.co.uk
Sussex Police are seeking applicants to look after their furry friends until the pups are ready to "step up their careers" and join the police force. 
The Surrey Police and Sussex Police Dog Unit is made up of German Shepherds, Belgian Malinois, Spaniels and Labradors. Puppies are recruited by the police force and fostered by loving families until they are 8-12 months old.
They will then be trained for multiple purposes including including detecting drugs, weapons and explosives, searching for missing or wanted people, and assisting in public order incidents such as crowd control.
The Kennel Master, Emma Coles, told the success story of Quest the police puppy:
Quest has been with his allocated foster family since he was eight weeks. They have done an amazing job at raising such a fun-loving, social and happy dog.

Quest loves life, he enjoys nothing more than nice walks, lots of love, toys, play and more play. He is now ready to develop his training further and is stepping up his Police Dog career along to the next level.
Emma thanked Quest's foster family, expressing just how valuable carers are to the Surrey Police and Sussex Police:
We can't thank Quest's foster family enough for all of their hard work and dedication. Without families such as these, we would not be able to do what we do.

Quest's foster carers will get the opportunity to know how he progresses with his new handler and once he is fully trained, they will be given the opportunity to come back in, watch him work and show off his new found skills.
Foster families can range from a lifetime of experience with working dogs to no experience at all. Though anyone over the age of 18 can apply to foster a police pup, Sussex Police are encouraging families to adopt. It is beneficial for their puppies to be socialised with children of all ages.
Sussex police also like their puppies to socialise with other animals, so this is a perfect opportunity for those who already have pets.
All food costs, equipment, training and veterinary care will be covered by the Surrey Police and Sussex Police forces.
For a full list of details and FAQs, check out the Sussex Police website. If you think you have what it take to raise a police puppy, email Emma emma.coles@surrey.pnn.police.uk