One of the greatest challenges when dressing for winter is trying to wrap up warm without feeling like you've put one of those inflatable wrestler suits on. Layering is a great way to show off your fashion prowess and prevent colds whilst doing it so here are some tips to make sure you can look good and still move your arms.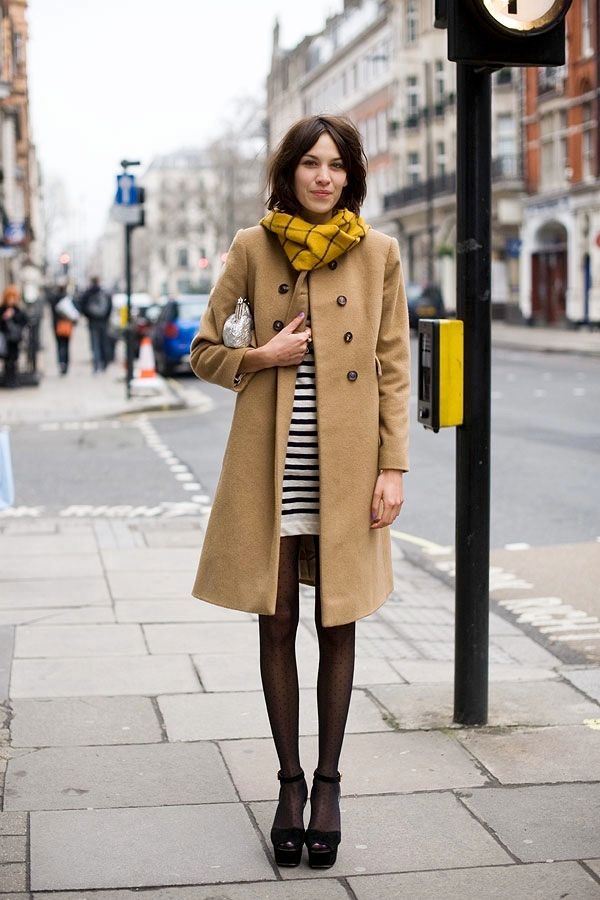 Add a pattern – a Breton striped top makes a perfect baselayer and teaming it with a neutral cardigan adds layers without feeling or looking bulky.

Wear a long coat- it's important to make sure that your layers aren't all the same length, because that's when your outfit starts to look bunched up and bulky so wearing a long coat will ensure that you keep your figure.
Have fun with textures – differing textures are a must when you're layering clothing, wearing all knitwear or all cotton can look heavy and can add extra weight that isn't there.
Accessorise – a scarf, hat and gloves are not only for keeping you warm, they can also make an outfit. Long gloves work well if you're wearing a cape or shawl and a scarf adds another layer without the worry of adding bulk.
Tights are your best friend – Don't be afraid to wear opaque tights, they aren't just limited to school girls and Alexa Chung. Wearing tights means you have more options for the lower half of your body, skirts, shorts dresses, and you can wear them with skin tight boots without the fear of bunching round the knees.
feature image: http://www.emiloue.co.uk/
Holly Martin
holly@brightonjournal.co.uk