No Comments
Meet the local artist who is painting Brighton's NHS staff for free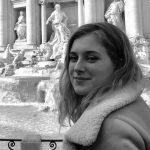 On

5th April 2020

https://www.brightonjournal.co.uk
With the Covid-19 pandemic creating additional pressure in all of our lives, the tireless efforts of our NHS staff and essential service workers cannot be thanked enough. In recognition of their amazing work, local resident Henry Ballard is hoping to bring a ray of sunshine into the lives of Brighton's essential workers by painting their portraits – for free. As someone who has been personally touched by the care and commitment of NHS staff, Henry feels as though acts of kindness during this difficult time are crucial.
Henry has lived in Brighton for three years and has found that painting free portraits of Brighton's residents has been a great means of immersing himself in the local community. Post-lockdown, Henry has transformed his 'Painting Brighton' project to thank those who are currently putting themselves at risk, and to share a little bit about their experiences combatting Covid-19.
Brighton Journal had the pleasure of talking to Henry about why the 'Painting Brighton' project is meaningful to him, and how the people of Brighton continuously inspire his work. Take a look at his wonderful artwork, and keep reading to find out how you can get in touch with Henry if you have a friend, family member or loved one working in the essential services that you would like him to paint.
What are you doing today?
Today I'm going to be sorting through the photos I've been sent of local NHS staff. I've had quite a few come in over the last week over Facebook so I'm going to try and assess which of them will make for a good portrait and then probably do a quick charcoal outline to start painting from tomorrow. Other than that, I'll be going for a walk at some point – that's about it!
Could you tell me a bit about yourself and your artistic background?
I only started painting in the last year or so and I don't have any artistic background as such – unless you count GCSE art, but I'm now 29! The reason I started painting is that I've had some complex medical problems over recent years that have meant spending a lot of time off work. Painting is one of the few things I can do that doesn't aggravate my issues and that works as a good distraction. That's also why I was keen to start painting NHS staff as soon as this crisis really began. I've been in and out of a lot of hospitals in my mid-to-late twenties, and I've always felt that we take all the doctors, nurses and support staff rather for granted. I really hope that at the very least this crisis causes a major reassessment of how much we as a society value them and how we compensate and protect them for their efforts.
What was the thought process behind your 'Painting Brighton' project, and why is it meaningful to you?
I'm not actually from Brighton, though I've lived here for about three years. I have some friends and family in the city but I never really felt like a local, so I thought that offering to paint portraits of the interesting people I saw out and about might be a good way of getting to know people and giving a bit back to the community. Pre-lockdown I was just approaching people in town and asking to take their picture so that I could paint them. The responses were pretty mixed; people were either really keen on the idea or really suspicious. Even now – even once I've finished a painting and handed it over – some folks can be quite reluctant to believe that there's no catch involved. I just say that I'd be at home painting anyway – I might as well be giving away the results to people I've actually met.
What is it about the city and people of Brighton that inspires you?
I think it's the fact that people aren't afraid to be who they want to be. And that everyone else more or less just accepts that, whatever it means. Overall, I think there's much less pretence than other places I've lived, particularly London. I haven't even been doing the project that long but I've already met some very interesting people, just by walking up and saying hello.
What would you like people to notice about your work?
Great question – haven't really thought about that before. I think I would like people to be able to see something about the spirit of the person I've painted. Not necessarily that they were happy or sad at the time that the painting was done, but rather just that there's some kind of intensity to them that makes them interesting – that makes them who they are.
What motivated you to paint Brighton's NHS staff?
I thought it would just be a nice thing to do. Once social distancing came in it seemed like a natural progression to ask people online for photos of their relatives and loved ones who work for the NHS locally. With this project, I've also always wanted to give a small insight into what is going on in people's lives behind the scenes and that aspect feels more important now than ever. I think that maybe if we understand a little about the extraordinary lengths that NHS staff are going to to keep society safe then maybe it makes our own domestic inconveniences seem a little more bearable.
What are you currently painting?
Right now, no one. But I'll have someone in mind by this afternoon once I've checked through the photos I've been sent. I'd like to paint a care home worker soon. They've been on the local news a lot recently and they do hugely important work, even at the best of times.
What has the response to your work been like?
It's been great, particularly on the Brighton People Facebook group. I had never really shared what I've done with anyone before so I was quite taken aback. It's really helped to give me the motivation I need to keep going. There's also something really special about how surprised people are when they see I've actually painted them – I don't think anyone takes the offer seriously until the painting (or emailed photo) is actually in front of them. Then they seem to love it!
If you're a Brighton-local and would like to get in touch with Henry about painting a loved one who works in the essential services, he can be contacted via paintingbrightonart@gmail.com. He gave us some advice on the type of reference photo that catches his eye.
I'll happily paint anyone from the essential services. The only thing I'd say is that there's some criteria that makes for a good reference photo, namely: good lighting (i.e. with a bit of light and shadow variation across the face), a decent resolution, and with the subject not smiling (or at least not with teeth). I can't promise to paint everybody, but the more character a photo has the more likely I am to be able to do a decent job of it. And a bit of background about the person in question is always nice for context!
I lastly asked Henry what advice he would give to those, like me, who are thinking about giving painting a go to fight the isolation blues.
If you're painting: use lots of paint. And if you're anything like me, try and abandon the idea of ever making anything perfect. I read something a while back that said that with all art it's better to do the wrong thing confidently than the right thing tentatively.
To find out more about Henry and his 'Painting Brighton' project, take a look at his Instagram and Facebook.