No Comments
'It is an attraction that has to be seen to be believed'
On

14th February 2016

https://www.brightonjournal.co.uk
Next weekend the Brighton Centre will play host to the annual Modelworld Exhibition. Thousands of models will be on show, turning the centre into a treasure trove railways, aeroplanes, Doll Houses, Daleks and many more. Originally starting out as a model railway show, Modelworld has gone from strength to strength and is celebrating its 38th year this year. We spoke to Chris English, one of Modelworld's most prominent members, to find out more.
Tell us about yourself. My first involvement with Model Trains came when I was very young & became fascinated when a neighbour used to run his home built scale steam powered models in his garden next to ours in Shoreham & from that moment I was "hooked", since then I have owned a number of steam locomotives & traction engines & even at one time a full size steam boat but this collection has now been passed onto a new generation – although I still get to play occasionally. Although I am now among those of us that can be classed as "oldies", I am just one member of the small volunteer team that put together this show every year. Collectively we are known as the Modelworld Organising Group (MOG) & joining me are Alex & Kara Tombling; Alison Kaatze, Matt Keating, Alan Morris, Terry Peat & Clive Purser.
What does a Modelworld show involve? The aim of Modelworld is simply to create an annual Exhibition of the work of individual local & national enthusiasts that are involved in any aspect of model making that will be of interest to youngsters of all ages. We start planning the next show right after the previous has ended, both so that we can learn from any lessons that occurred during that show & also to make arrangements for future shows, particularly as often the most sought after exhibits are booked several years in advance.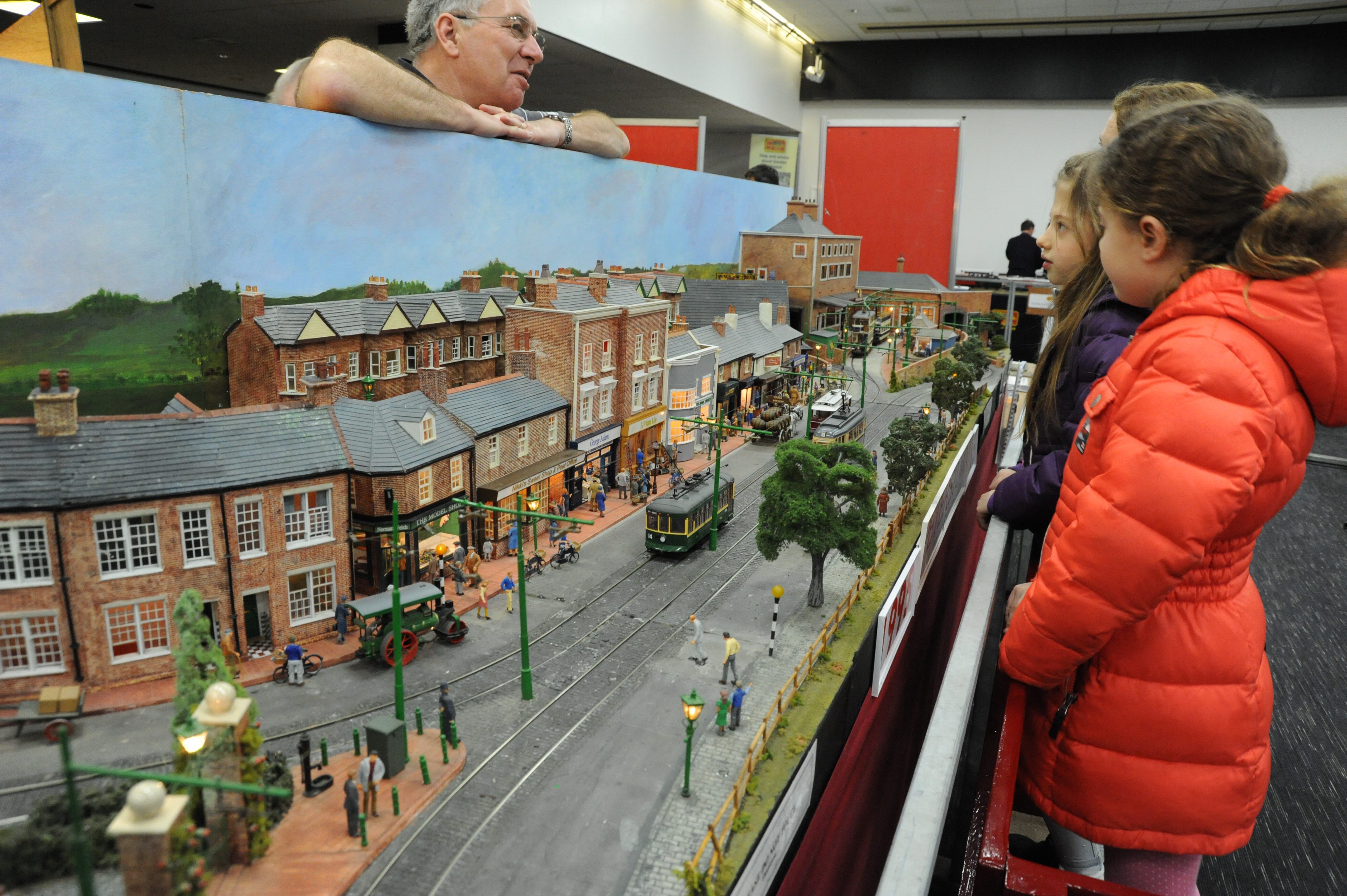 Can you tell us more about Titan? Titan the Robot has become a major attraction since the concept was first developed several years ago, however it is an attraction that has to be seen to be believed.
What else will be at Modelworld this year? With over 150 stands & literally thousands of exhibits it is impossible to single out anything specific, however we have increased the number of "Hands On" attractions that allow visitors to "Have a Go2 instead of being told "Do Not Touch".
And finally, what is your favourite thing about Brighton? As a resident of Brighton for nearly 60 years (& previously from Shoreham), I love the Brighton area because there is always something new to see & do, both indoors & out whatever the weather or your mood.
Modelworld is on next weekend, you can find out more at their website.
Holly Martin
holly@brightonjournal.co.uk