All across Europe fast, efficient, cheap and environmentally friendly tram systems are in operation. For whatever reason the tram system is not as popular across the UK. Trams are found in just a hand full of our cities, the UK has just six tram systems with the our most famous tramway being in Manchester. The question is, should Brighton now follow suit?
We Brightoners have a few favourite things we love to complain about: 20 mile per hour speeding limits, the tourist season, house prices to name a few. BUSES are also forever being cussed due to their various deficiencies. So… What a great way to address the shortcomings of our buses by having trams integrated into our transportation system.
Our buses are expensive, untimely and very slow. Getting a tram system would surely see all these problems addressed. Trams help to reduce congestion in city centres, with the six existing tram services in the UK having already saved at least twenty-two million car journeys. 20% of their passengers on peak hour trains were also found to have previously made that same journey by car. Defra also claims that travelling by Tram produces three times less CO2 than travelling by car. This is in part due to the fact they are electric powered. Trams are also safer with less accidents reported due to trams in areas where they exist than accidents reported involving cars. Trams are also seen as new and modern and make a positive contribution to economic regeneration. New trams show that an area is being invested in, attracting more business and tourists whilst helping locals access jobs and services throughout the city.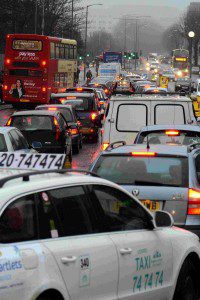 Brighton does actually have a tram history, Brighton's first tramway was the Brighton and Shoreham tramway which was built from 1883/1884 and ran from a terminus in Southdown Road, Shoreham to Westbourne Villas (Hove) on the former boundary between Hove and Portslade. This tram was driven by steam and was eventually scrapped as the tram line wasn't functioning properly. The British Electric Traction then took over the line in 1898 but found it hard to gain permission from the council of the time for the line to go electric, this meant the tramway was actually horse drawn until June 1913. Another tramline was also set up by Brighton Corporation Tramways who ran an extensive network throughout the city from the start of the twentieth century to the outbreak of the first world war. It's first route which started in November 1901 ran from Brighton Aquarium to Lewes Road before a number of other routes were quickly set up. Developments in other transport technologies meant the tram system struggled to stay competitive in the public transport sector and meant the lines were eventually replaced by the Brighton trolleybus system or alternatively by motor bus routes in 1939. If we've had trams before what would stop us from getting trams again?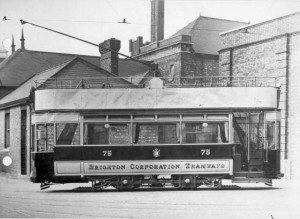 The argument to install a tram system is a rather convincing one, the obvious major negative is the initial start up cost required to create a tram system. Brighton and Hove's buses are contracted from the private sector so there is precedent there to secure funding through the private sector. There surely wouldn't be a shortage of investors willing to partake in such a positive environmentally friendly transportation regeneration. With an external investor the council would then not have to make cuts into other areas of funding which therefore abolishes the cost argument.
The obvious tram routes for the city centre would go down Lewes Road, Ditchling Road, London Road, Madiera Parade, Kingsway and the Old Shoreham Road but a whole host of other roads and areas would also benefit from a nearby tram line. Trams are quicker and often cheaper as they are able to carry larger quantities of people than buses and often at a cheaper rate. Is it not obvious the benefits a tram system would bring to Brighton? Brighton of all places should be looking to find ways to make positive in roads to combating climate change. Our MP Caroline Lucas a member of the Green Party has campaigned over her whole political career the importance of addressing climate change and this could serve as a brilliant way to showcase the importance of her campaign. A tramway could be a major part of the cities efforts to cut down fuel emissions which could also encourage other cities to follow suit.
We like to think of ourselves as Britain's coolest city and getting our own tram line would certainly be in line with our projected image. Do you agree that getting a city tramway would have a major positive impact on Brighton? Let us know your thoughts.