A group of Brighton residents are working together to create a map of the city's underground tunnels and vaults.
The self-described group of "enthusiastic explorers" say that they are researching Brighton's long lost underground.
They aim to delve deep beneath Brighton's streets, exposing its huge infrastructure of vaults and tunnels, and collate the information in a map.
Interested visitors can already go on the Royal Pavilion's Basement and Tunnel Tour to discover the underground tunnels used by King George IV to visit the riding school and stables, now better known as the Brighton Dome.
It was originally thought that these secret passageways were used to meet his illegal wife, Maria Fitzherbert but this is inaccurate, as the tunnel was built in 1821, long after their relationship ended.
In fact the tunnel was used so that he could see his beloved horses away from the prying eyes of the general public.
Other sites marked on the map include potential tunnels running from the Old Ship Hotel to the beach, and from The Tempest Arms – which dates back to the 17th Century – to the basements of West Street.
Various coal holes which could indicate underground vaults are also marked on the map.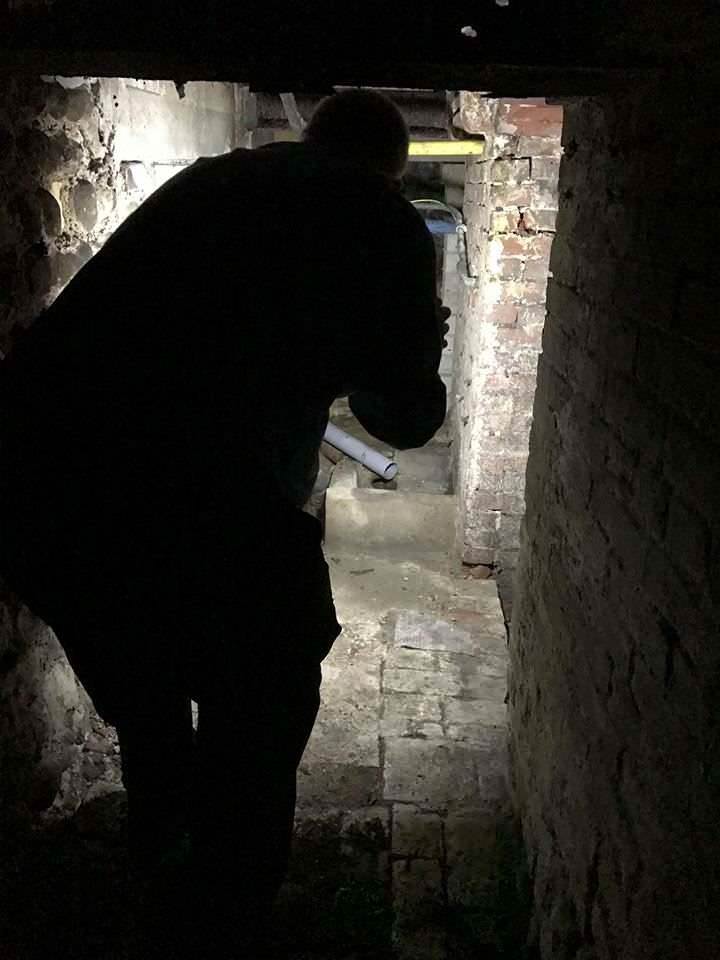 Site creator Andrew Pusey said: "I launched the website first thing yesterday morning, and have had over 10,000 hits already. I started getting interested in tunnels when I lived in London and worked for a small company near Upper Street and we found an old tunnel in the basement, it was blocked off but we think it may have gone down to the river Fleet.
"Then in 1986 I was working in the Reject Shop (62-63) East st, my manager brought some plans of the building down to the basement, we noticed something strange with the front wall of the building so we set about knocking a hole in it.
"What we found shocked us, it was a large underground vaulted chamber with lots of smaller arches inside. This got me wondering what else was under Brighton's streets.
"I put a post on Facebook's Brighton-Past group asking if anyone knew anything.
"To my surprise we got a few hundred responses to this post and I decided that someone needs to try and document these vaults before they are all blocked up and lost.
"We are trying to find out if these vaults and tunnels are widespread, if they were originally linked up and how they relate to the ancient history of Brighton."
Check out the map below and if you have any discoveries to add visit Underground Brighton's forum:

Photo: Les Chatfield