It's no secret that we love our antique shops and fleamarkets here in Brighton, and we have more antique shops and flea markets than most places – but the following seem to have their own sweet magic. Below are 5 unique treasure troves that are worth having a cheeky look through this weekend:
1. Snooper's Paradise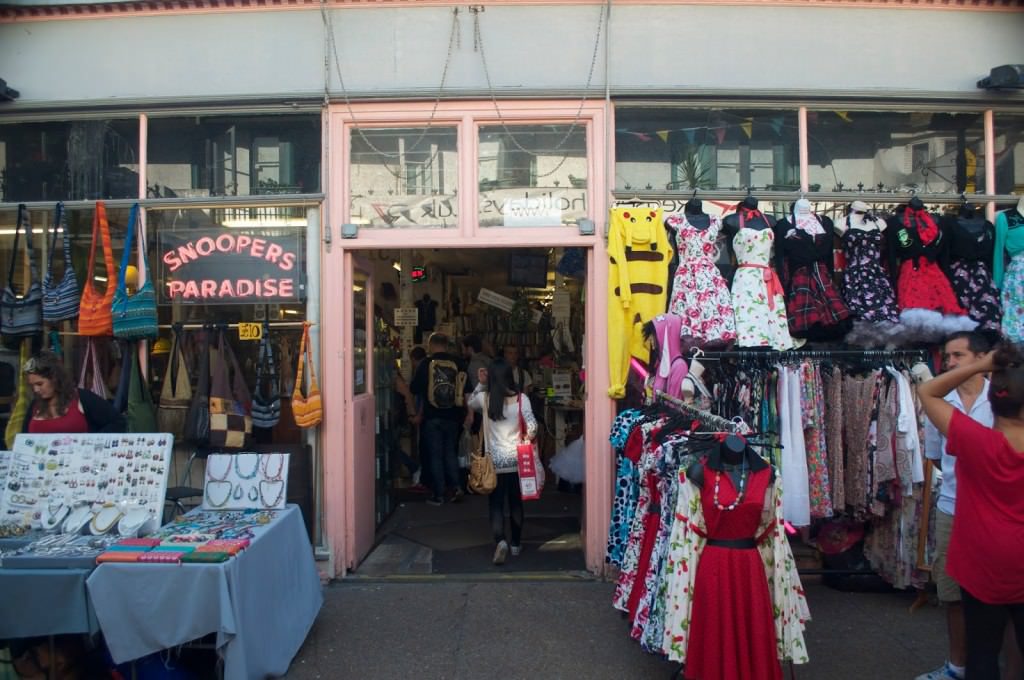 Brighton's best shop. Before one even enters Snoopers Paradise, the stroll down Kensington Gardens gives you a sense of the shop's big scale – the stools that line the outside sell everything from colourful scarves and silver rings, to vintage polaroid cameras and beard maintenance oils, this gives you a tiny taste of what's to come.
The entrance into the shop is well lit with friendly shopkeepers presenting rare artefacts to eager customers. Snoopers' collection is wonderfully diverse, a banana rubber-wired telephone will sit next to a retro kaleidoscope, a tiny stuffed doll will sit next to a large landscape oil painting. They have several rails brimming with vintage clothes. They have their own vinyl collection section.
An entire spectrum of beaded necklaces will seemingly hang from every shelf corner along with leather satchels and bags. Old cameras, curvy jewellery and working vintage watches are usually found behind the glass cabinets.
One could spend entire days in the shop leafing through box after box of cheap black-and-white photographs and not get bored. The shop extends upstairs into Snoopers Attic – a creative heaven designed by a Brighton collective of over twenty designers, makers and hoarders.
If you really need help looking for something then the nice shopkeepers can usually help you, but the large layout may mean you have to have all the fun and rummage through yourself.
2. North Laine Antiques and Fleamarket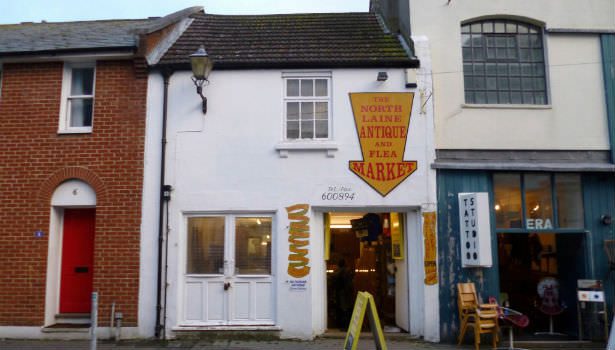 As one carefully treads down the walkway, past the fragile-looking glass cabinets stocked with ticking leather watches and bulky camera lenses, the shop opens up into a big room filled with gorgeous rarities all ready for rummaging. The shop-floor contains a colourful collection of hanging clothes and feathered hats, homely homeware, gleaming ceramics, big and small suitcases and gorgeous typewriters.
An impressive gallery of collectable vintage movie posters, prints and paintings in several styles linger near the back of the shop, and its loft area is usually home to antique furniture, kitsch crockery, curious instruments and artistic tools like wooden violins and standing easels.
3. Oasis Antiques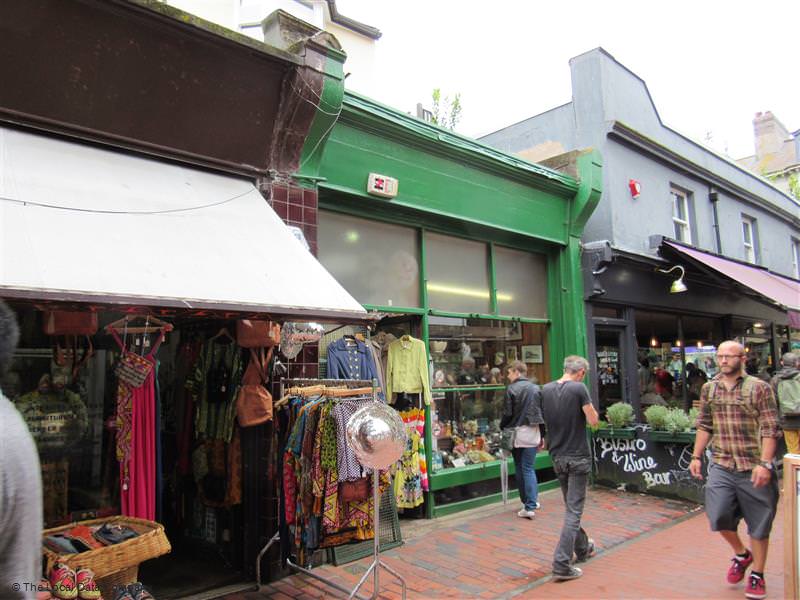 Located near the start of Kensington Gardens, this green faced shop is a little jade gem that often displays artwork by local artists on its entrance walls which the happy owner is willing to discuss with enthusiastic browsers. It can be a little dark and cramped inside but during certain times the shop's wares will glow from the afternoon light.
The inviting shopfront usually exhibits antiques ranging from big bronze door knockers to patched leather jackets , scarlet Spanish skirts to olive green military paraphernalia and shining silver cutlery.
A great idea, how about custom patches to make clothing more special? You can give your vintage clothes a new look with these unique patches
4. Diplocks Market/Brighton Farm Market
With its black entrance the size of two doors it's an easy miss – this sort-of-secret market offers heaps of cheap books across several tables and it's possible to wrestle through layers of books to find out-of-print editions and other gems.
The market also offers wooden furniture, vintage tech, colourful lamps, elaborately laced pillows, children's toys, a rail of hanging clothes, fresh fruit and green veg stands in the summer, and what's more – there's a little café and restaurant at the back, so you can sit and gush at your finds when you're done!
5. Brighton Flea Market
Brighton Flea Market might seem small on the outside but once you're in you'll be surprised by its size and the endless gems to be found in there. One can really tell that everything on sale inside is carefully picked and placed in a gallery-esque way making it easy for curious customers to stroll around and have a gander.
It's also fun to visit if you don't need anything but we must warn you though, you might be walking out with something nice in spite of that, because there are so many nice items in there you just have to have!
Happy haggling!
Words by Marc Kis, marc@brightonjournal.co.uk
Feature image by Jessica